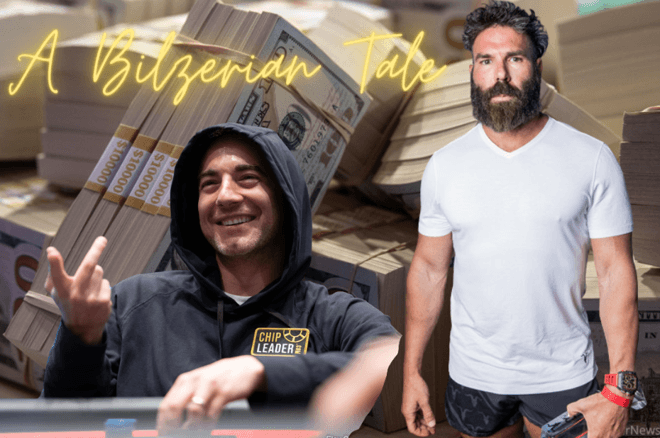 Dan Bilzerian has long made an often disputed claim that he's won tens of millions playing poker. In a series of tweets, Chance Kornuth may have proven those claims to be at the very least partially true.
There's no secret that Bilzerian is a polarizing figure, and many, not just poker players, have questioned how he became so wealthy. Many have suggested he inherited the money from his father, Paul Bilzerian.
The younger Bilzerian, whom many consider to be a misogynist, especially after telling Vanessa Kade on Twitter a couple years ago to "shut up hoe," — not that he hadn't already displayed numerous misogynistic tendencies — has been adamant about making millions against wealthy fish at the poker table, not from his dad, a convicted white-collar criminal.
Dan Bilzerian's The Setup Book Filled w/ Sex, Drugs, and Plenty of Poker
Proof that Dan Bilzerian Really is Poker Rich?
One of those fish is billionaire Alec Gores whom Bilzerian wrote about in his book, The setup, where he shared stories of multi-million dollar heads-up matches. Kornuth told an interesting story about coaching Bilzerian in one of those games against the billionaire.
Dan and I had played cash together a couple of times previously and he actually stacked me in a $400K pot at Bobby'… https://t.co/2wFFnPMKLa
The game, as Kornuth explained, was $5,000/$10,000 blinds between Gores and Bilzerian. If the student were to profit at least $1 million, the coach would receive $10,000.
It was a no-brainer for Kornuth, who had cashed around for around $1 million in live tournaments by 2013, to lend a helping hand. All he had to do was give out some pointers and then collect a nice check if the social media playboy were to beat the billionaire fish. There was no risk and a potential big reward to be gained. At worst, he would be out a few hours of time.
We figured out that Dan could actually jam any two profitably when Gores opened to $100k dark based on his expectat… https://t.co/kUjb6U7Dyl
"I was thoroughly impressed by Dan's knowledge of his opponent. Every time I asked a question about his Gores' tendencies or range in a spot, Dan immediately replied with confidence and precision," Kornuth tweeted.
Kornuth wrote that he felt confident in Bilzerian's ability to crush the game.
"I was virtually already spending my $10k in my head when we wrapped up the call," the Chip leader coaching founder wrote.
Following the match, he received a tweet from Bilzerian that simply said, "owe you $10k," meaning he'd won at least $1 million in the heads-up match that took place at Gores' mansion.
Getting a random call from Dan Bilzerian and coaching him through the biggest spot of his life from a parking lot i… https://t.co/J2pqi0BSzL
Hey Dislikes Poker Players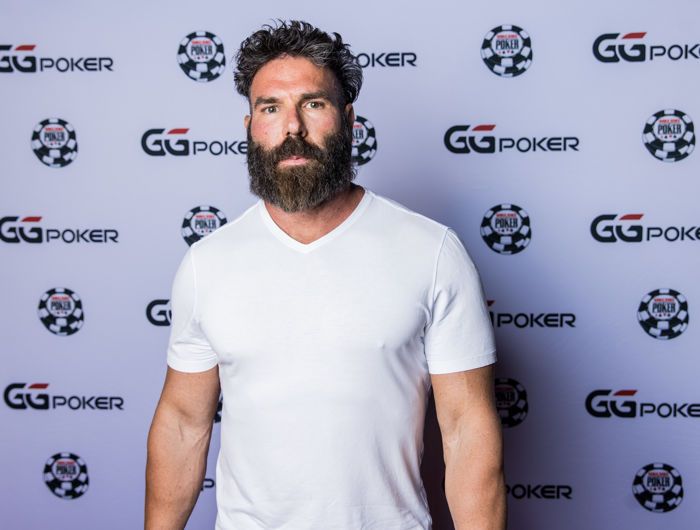 Kornuth's story doesn't prove Bilzerian has won $50 million or more playing poker. There's really no way to know just how much he's made in poker. But it does show that he has been competing in the nosebleed games he's long claimed to be playing.
In 2021, Bilzerian challenged Gores to a $100,000,000 heads up match, which is apparently never going to take place. The former GGPoker ambassador accused his opponent of stalling months later.
On a 2022 Lex Fridman podcast episode, Daniel Negreanu gave his two cents on Bilzerian's ability to make millions from poker.
"Where (Bilzerian) got his money initially, that's up to interpretation, from his father, whatever. But has he made a bunch of money playing poker? Absolutely," Negreanu told Fridman.
Regardless of how much Bilzerian's made playing poker, one thing is certain — he isn't a fan of the poker community. On his way out at GGPoker, he trashed poker players on the No jumpers podcast, referring to them as "f*****g nerds" among other choice words. There likely aren't many poker players who lost sleep over the diss.