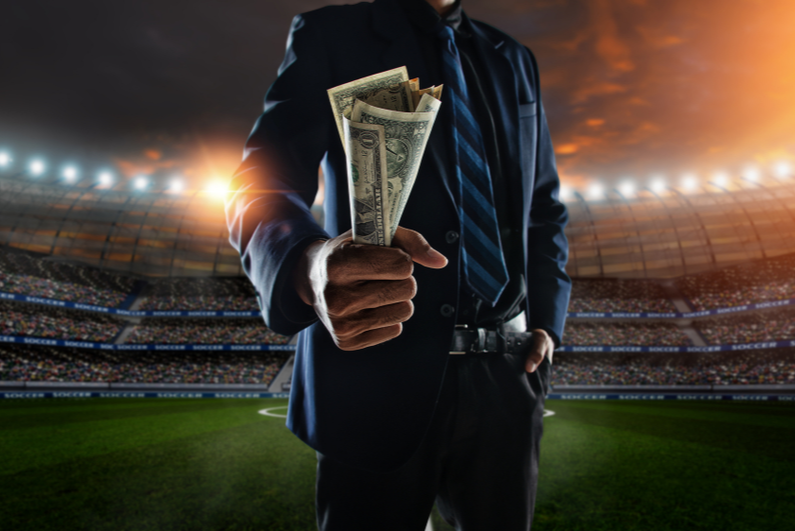 DraftKings CEO Jason Robins believes that most Super Bowl bets in the US were placed illegally, particularly because the three most populous states do not have legal, regulated sports betting. [Image: Shutterstock.com]
Major markets remain out of reach
DraftKings CEO Jason Robins believes that the majority of Super Bowl bets were placed through illegal avenues. This is despite the championship game generating record levels of legal bets across the United States.
About 30 million people are actively betting illegally
Currently, 30 states have legal sports betting up and running. However, Robins pointed out that the three most populous US states – California, Texas, and Florida, which have a total population of about 90 million – do not currently have legal sports betting. Robins estimates that about 30 million people are actively betting illegally across the country, highlighting the demand for sports betting in states that currently do not have legal sportsbooks.
A record-breaking Super Bowl
Major sporting events like the Super Bowl are an ideal way to attract new people to legal sports betting and to drive engagement, according to Robins. States with legal sports betting have been announcing significant total handle figures for the Super Bowl.
The Nevada Gaming Control Board revealed that handle for the big game was about $179m in the state, a sharp rise from the $136.1m in 2021. In New Jersey, handle was more than $140m. GeoComply announced that 80.1 million US betting transactions took place over Super Bowl weekend.
More than 31 million individuals in the nation placed Super Bowl bets in the US this year
The American Gaming Association (AGA) has stated that more than 31 million individuals placed Super Bowl bets in the US this year. This represents a 31.5% year-on-year increase and is largely the result of more states having legal betting options than in 2021.
The Los Angeles Rams were the favorites to defeat the Cincinnati Bengals. They won 23-20, but failed to beat the pre-game spread of 4.5 points. Some bettors won big, while others experienced major losses.
Battling it out for dominance
DraftKings is still fighting it out for market share in the States. There are many competitors in the sports betting space, with operators often spending big sums on advertising and customer acquisition. Draft Kings posted its fourth quarter results on Friday, reporting more than double the revenue from last year, but a net loss of $1.52bn. The company's share price dropped 17% on the news.
DraftKings is planning sportsbook launches this year in numerous states including Ohio and Maryland, as well as Puerto Rico.
It beat the estimates for its fourth quarter earnings, but its adjusted EBITDA loss guidance for 2022 is significantly larger than analysts had been anticipating. DraftKings is forecasting revenue of between $1.85bn and $2bn for this year. Chief financial officer Jason Park commented on the results, stating that "Our key performance indicators reflected excellent player retention, acquisition and cross-selling in the quarter."