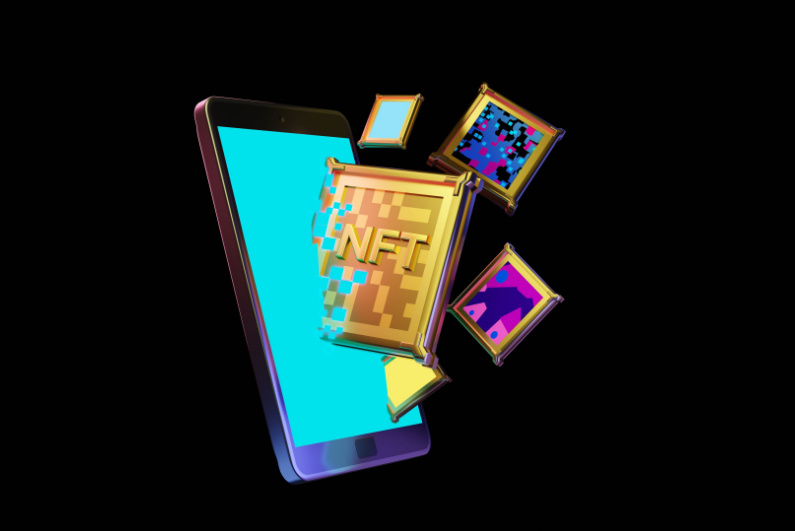 DraftKings is partnering with Deadfellaz to create Halloween-themed NFTs of 13 NFL players for use in Reignmakers Football contests. [Image: Shutterstock.com]
Fun Halloween promo
Online sports betting and fantasy sports giant DraftKings is partnering with Ethereum-based NFT project Deadfellaz and the NFL Players Association to create Halloween-themed NFT cards.
playable exclusively in Reignmakers Football
The project will turn 13 players turned into Halloween monsters. Cards will drop on DraftKings on October 25 and will be playable exclusively in Reignmakers Football contests, the company's NFT-based fantasy football competition in which players assemble and battle other lineups of NFTs.
All cards will be usable through the end of the 2022 NFL season. Players can buy, sell and trade NFT cards through an auction house native to Reignmakers, which gives out over $1m worth of prizes weekly.
DraftKings, Deadfellaz make moves in NFT world
The goal of Reignmakers Football is to earn as many points as possible every week, just like in traditional fantasy football. Winners become eligible for cash and various prizes.
Several high-profile players will get their faces put on NFTs, including Nick Chubb, Jalen Hurts, Alvin Kamara, Kyler Murray, Deebo Samuel, and Matthew Stafford. The other players will be announced at a later date.
Deadfellaz has established a nice reputation in pop culture in the Web3 space. They have also increased their notoriety through partnerships with celebrities such as Reese Witherspoon, Alexis Ohanian, and Steve Aoki.
The concept of the NFTs plus Deadfellaz's reach made the decision easy for DraftKings.
liked the creative concept of zombifying NFTs of some of our favorite athletes"
"DraftKings is focused on collaborating with established Web3 brands, and we believe that Deadfellaz has proven to be a significant player with a strong reputation in the space," said DraftKings co-founder and president Matt Kalish during an interview with Decrypt. "We also liked the creative concept of zombifying NFTs of some of our favorite athletes, and we think our players will too."
The collaboration will also grant users access to Deadfellaz-themed contests and other crypto prizes. Players will be eligible to add their NFT cards to their lineups starting on October 30.
All of the NFTs will be cast on Polygon, on an Ethereum-based network.
Ongoing business
The deal was cemented with the help of OneTeam, the NFLPA's licensing partner. DraftKings and the NFLPA had been aligned since 2021 when they partnered to help launch Reignmakers.
Deadfellaz, meanwhile, has released over 10,000 avatars worth nearly $100m in secondary trading, according to CryptoSlam. The company's consistency in a volatile NFT space will go a long way to ensuring the success of the project.
a strong opportunity to innovate and bring the value of Web3 to the fantasy sports industry"
"We are thrilled to be working with DraftKings on this collection," said Deadfellaz co-founders Betty and Psych in a Statement released by DraftKings. "We love building bridges from the Web3 space into other communities like fantasy sports fans. This collaboration with Reignmakers provides a strong opportunity to innovate and bring the value of Web3 to the fantasy sports industry."
Deadfellaz has been busy with other partnerships, too. The Web3 company teamed up with Wrangler to create Deadfellaz-themed jeans with a QR code that directs visitors to a comic on an NFT platform.
DraftKings is entering a prime stretch for sports betting, as the NFL, NBA, NHL, MLB playoffs, and World Cup are all either in progress or on the immediate horizon.
Web3 was dealt a recent blow when several state regulators took issue with a metaverse branding anthropomorphic NFTs, leading to the filing of cease and desist orders.