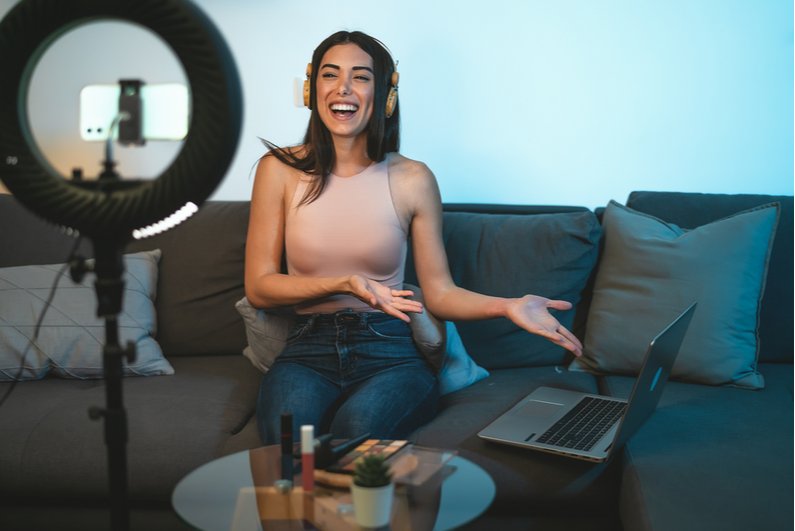 Dutch-licensed gambling operators must stop using "role models" in the advertising starting June 30, 2022.
Goal is to protect young people
Dutch-licensed gambling operators have two weeks to be sure "role models" are no longer pitching their services. The Dutch Gambling Authority, Kansspelautoriteit (KSA), has reminded both operators and advertising agencies that the new rules against using role models in advertising goes into effect on June 30.
the ban targets people who are familiar to younger audiences
Role models can include anyone of public note, like social media influencers, sports stars (both active and retired), actors, or YouTube personalities. More specifically, the ban targets people who are familiar to younger audiences, but really, it will include just about everyone, as it will be difficult to separate out celebrities that young people would not at all know.
KSA chair Rene Jansen said in April that the new Dutch online gambling market has been disappointing because of the proliferation of ads. There are currently 11 licensed operators in the Netherlands; they have been able to offer their games to the country's residents since October 2021.
KSA ready to pounce
In the letter to the operators and ad agencies, the KSA said that the no role models rule applies to "all persons who enjoy some form of public fame." The only organizations that do not need to abide by the regulation are the state lottery, charity lotteries, and lotto.
"The gambling providers receive the letter because they are responsible for their advertising," explained the KSA. "The selected marketing and influencer agencies and industry associations have been informed because they are important links in the advertising sector."
"enforcement will be immediately initiated" if an operator fails to toe the line
The KSA is not messing around. It added that it will be on watch for violations of the new rule and that "enforcement will be immediately initiated" if an operator fails to toe the line.
Franc Weerwind, the Netherlands' Minister for Legal Protection, did say in March that despite the increased prevalence of gambling advertisements, gaming operators have been very willing to work with the government on such marketing issues. For example, they have reduced advertising on radio, print, and outdoor media (though those avenues are probably not the ones that young people see the most).
Gambling sponsorships about to be nixed from UK soccer
As legal sports betting has grown quickly in the United States in the last few years, so has gambling advertising in the country. This stands in sharp contrast to Europe, where, the Dutch example included, governments and industry organizations have looked to reduce betting ads.
One of the most prominent examples of this is in the UK, where the government launched a review of the Gambling Act 2005 to see what could be done to bring it up to date with today's gambling environment. The white paper has yet to be unveiled, but some media outlets have reported that gambling sponsorships will be banned from the front of shirts of sports teams. This will have a significant impact on UK soccer; 45% of English Premier League teams had a gambling company as a front-of-shirt sponsor this past season. All but one club had some sort of gambling sponsorship.
VegasSlotsOnline News' Owain Flanders recently investigated which clubs will be the hardest hit by the anticipated advertising ban. According to his research, West Ham, sponsored by Betway, and Everton, sponsored by Stake, stand to lose the most revenue, each making £10m ($12.2m) per year from their deals.
The EPL's Crystal Palace already made a preemptive move, replacing betting firm W88 as its primary kit sponsor with Cinch, an online car marketplace.