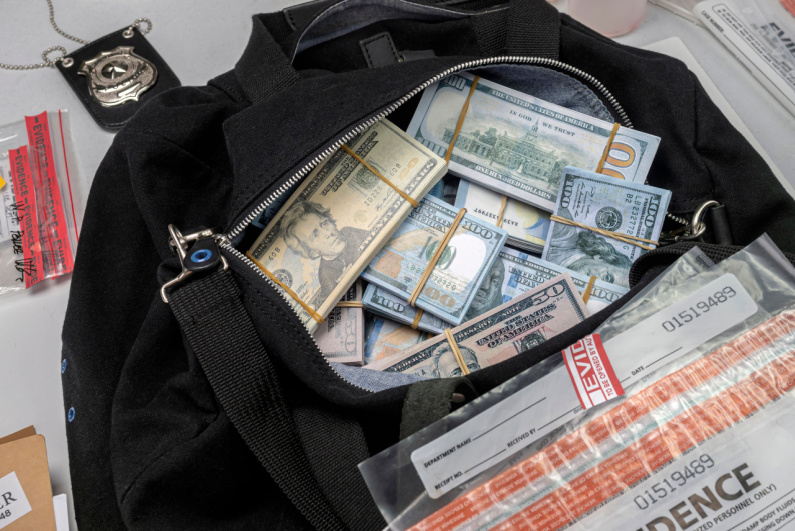 A woman recently "trick rolled" a man for the more than $100,000 he won gambling on boxing at the MGM Grand. [Image: Shutterstock.com]
A Las Vegas man who won over $100,000 while gambling on a boxing match at the MGM Grand became the victim of a "trick roll" when he met a woman named Savannah Cisneros.
Prosectors in Clark County have charged Cisneros, who has previous arrests for prostitution-related crimes and trespassing at several Strip properties, of stealing the unnamed man's duffel bag filled with cash while he was showering in their hotel room at the Tropicana Las Vegas.
According to the arrest report, another man who had befriended the victim while watching the boxing match introduced him to Cisneros. Cisneros and the victim later went to the Tropicana where they got a hotel room together.
Footage showed Cisneros fleeing through the rear parking lot and scaling a wall
The victim, who attempted to hide the bag in the room from Cisneros, told police that he heard "his duffel bag being moved" while he was in the shower, and then he saw Cisneros running out of the room with it. Surveillance footage showed Cisneros fleeing through the rear parking lot and scaling a wall leading into a nearby apartment complex's parking lot.
Historians believe the theft, referred to as a trick roll, has its origins in Las Vegas, where thieves like Cisneros manipulate and trick successful gamblers into stealing their roll – or in this case, a duffel bag – of money with the false promise of sex .
According to 8NewsNow.com, the prime hunting grounds for a trick roll are high-traffic areassuch as the Strip or downtown properties.