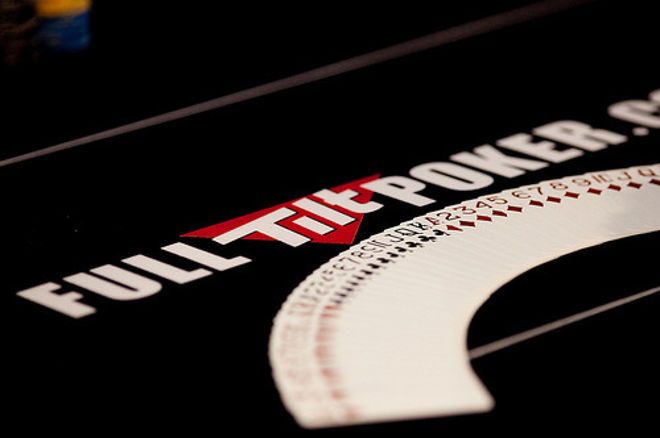 the Full Tilt Poker scandal on April 15, 2011 — aka "Black Friday" — was costly to thousands of poker players, and it changed the landscape of online poker in the US forever, and not in a good way. With all the scandals that have surrounded the poker world this year, it seems like a perfect opportunity to look back at one of the biggest of them all.
As you're about to learn, the Full Tilt scandal involved some prominent poker players at the time such as expected future Poker Hall of Famers Howard Lederer other Chris Fergusontwo of the most popular pros during the 2000s.
Their reputations will likely forever be tarnished, and they were forced to disappear from the game almost permanently, although Ferguson did return for a few years to compete in the World Series of Poker. He even actually won the WSOP Player of the Year award in 2017 to the dismay of many within the poker community.
Lederer, Ferguson Return to WSOP
Lederer and Ferguson, along with Ray Bitar, were executives at FTP when the site was shut down to American players on Black Friday. They made questionable decisions, as you'll soon discover — decisions that cost American poker players money and led to the destruction of online poker in the US going forward.
Leading Up to Black Friday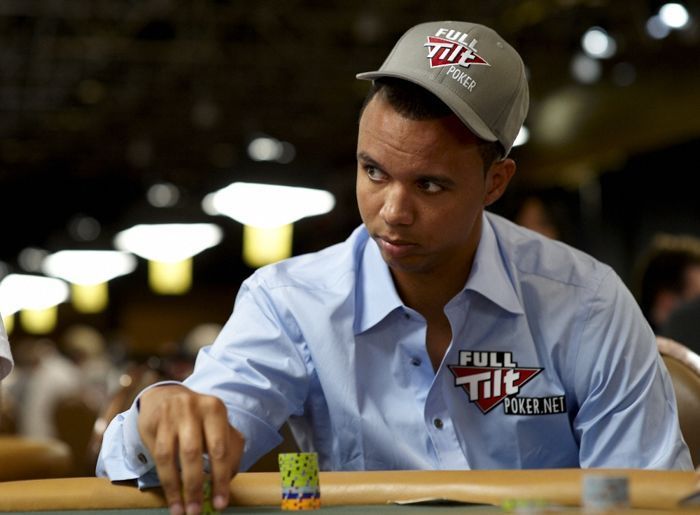 For those who weren't around the game during the 2000s and into the early 2010s, online poker, and poker in general, in the US (and worldwide) was booming like never before. There were two top dogs in the industry at the time — PokerStars and Full Tilt Poker. Ultimate bet and its sister site Absolute poker were also major players.
Full Tilt was sort of the GGPoker in its day with many of the biggest stars in the game representing the brand such as Phil Ivey, Mike Matusowand tom dwan.
Back then, poker was mainstream. You couldn't go anywhere without seeing a Full Tilt or PokerStars add. Television networks in the US were looking for ways to get poker on TV and did so with iconic shows such as Poker After Dark other High Stakes Poker — shows that were sponsored by the big poker sites.
If you walked into the Rio during the World Series of Poker back then, you'd notice the room was full of poker players sporting Full Tilt Poker gear. But then, on April 15, 2011, the darkest day in poker history, everything changed. At the WSOP that year, the Full Tilt hats, shirts, and patches disappeared.
Full Tilt Poker Scandal: What Happened?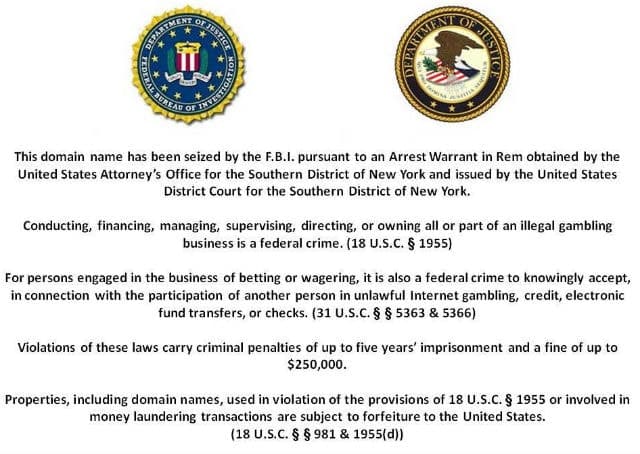 On the morning of April 15, 2011, poker players in the US woke up — probably around noon, of course — to find an unusual note on their favorite poker website.
The domains for the three main online poker sites — PokerStars, Full Tilt Poker, and Ultimate Bet/Absolute Poker — had been seized by the US Department of Justice (DOJ) in accordance with an investigation into "conducting, financing, managing, supervising, directing, or owning all or part of an illegal gambling business," which is a federal crime.
Initially, players were confused and, as to be expected, concerned with what would happen to their money, especially those who had six or seven-figure online poker account balances. Full Tilt, however, assured its customers that their money was safe and they had nothing to worry about.
That reassurance turned to skepticism as time went on, but before we get into that aspect of the Full Tilt Poker scandal, let's take a look at what led up to Black Friday at FTP.
"To put that in layman's terms, it was technically illegal for banks to accept online gambling transactions and for gambling sites to operate at all."
What is the UIGEA?
the Unlawful Internet Gambling Enforcement Act of 2006 (UIGEA) prohibited gambling businesses from "knowingly accepting payments in connection with the participation of another person in a bet or wager that involves the use of the Internet and that is unlawful under any federal or state law."
To put that in layman's terms, it was technically illegal for banks to accept online gambling transactions and for gambling sites to operate at all. At the time, there were no regulated poker sites in the US because online poker wasn't legal at the federal level.
Full Tilt was no longer operating in the US as the DOJ had seized the domain in relation to illegal gambling. During the investigation, it was also uncovered that the poker site was potentially operating a Ponzi scheme business model.
Player funds weren't kept separate from day-to-day operating expenses, and there were no funds available to pay back the players, yet executives such as Ferguson and Lederer received multi-million-dollar bonus payments.
One year earlier, the UIGEA went into full effect and, despite efforts from the Poker Players Alliance (PPA)did not exclude games of skill such as poker. John Pappasthe PPA's leader at the time, made a horrendous prediction regarding the effect the UIGEA would have on the future of online poker in the United States.
"I've been saying for quite some time now that the expectation is this date and enforcement will merely be a blip or bump in the road for poker players, not a catastrophic event that will shut down Internet poker in the US," Pappas said in June 2010. "I think there's always going to be responsible channels that people can use to deposit. It should not affect ACH (Automated Clearing House) deposits or deposits outside the credit system. It also should not affect people getting money off a site ."
10 Years After Black Friday: Where Poker's Been and Where it's Going
PokerStars Acquires Full Tilt, Pays Back Players
It wasn't long after Black Friday before PokerStars' US players were paid, a sigh of relief for thousands of players. But the same couldn't be said about UB/AP and FTP customers.
In July 2012, 15 months after the Full Tilt scandal broke, the DOJ agreed to Full Tilt forfeiting its assets and allowing its rival site, PokerStars, to acquire the company. As part of the agreement, PokerStars was required to forfeit $547 million to the US government over the following three years in accordance with the Black Friday scandal.
As part of the unusual deal, PokerStars was on the hook for making the FTP players whole.
"Acquiring certain assets of Full Tilt Poker strengthens PokerStars, brings welcome relief to Full Tilt Poker players who have been waiting over 12 months for repayment of their money, and benefits the entire poker community," PokerStars founder and online poker hero Isai Scheinberg said in July 2012. "Full Tilt Poker's customers outside the US can soon look forward to accessing their accounts and playing on the re-launched site, confident that they are supported by PokerStars' history of integrity and our track record of delivering high-quality and secure online poker."
Over the following months, most players who had outstanding Full Tilt Poker balances were refunded the money they had long been owed. Unfortunately, for those who were owed money from the Cereus Poker Network (UB/AP), it took years before payments were made.
PokerStars took over operation of Full Tilt in 2012, and then retired the FTP brand for good in February 2021, officially marking the end of one of the greatest online poker sites ever created.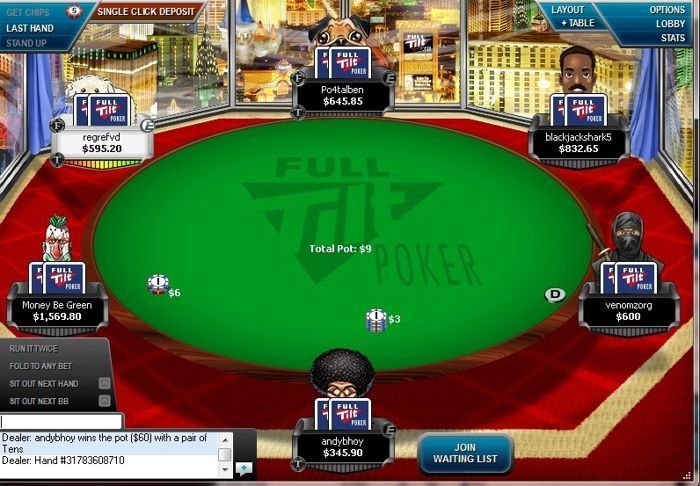 Impact on Poker and the Aftermath
Black Friday was a dark day in poker history because it changed everything for the worse. There were thousands of American poker players left wondering what to do next. Some couldn't pay bills because their online poker accounts were frozen. Many were forced to quit poker altogether and go get a 9-5 job.
For a number of the top pros at the time, they either had to stop playing poker online and focus on live games, quit playing poker completely and find a new career path, or move to a country where internet gambling is legal. Quite a few chose the latter, some moving to Canada, others to places such as Malta or various European nations.
"The worst impact the Full Tilt scandal and Black Friday as a whole had on poker was that it led to a decline in the game's popularity."
But the worst impact the Full Tilt scandal and Black Friday as a whole had on poker was that it led to a decline in the game's popularity. Shows such as High Stakes Poker and Poker After Dark were canceled because they lost their main sponsors — the poker sites. Attendance in the WSOP Main Event, poker's most prestigious tournament, saw a steady attendance decline from 2011-2013.
Poker was still far more popular than it was in the pre-Chris Moneymaker era, but television ratings for the WSOP, attendance at the WSOP, and overall attendance in local poker rooms around the country had dropped significantly compared to the 2000s.
Rebirth of online poker in the US
The impact Black Friday had on the poker community within the US will likely last forever, or at least decades. But there have been some positive changes over the past decade that have made it easier for Americans to play poker online.
In December 2011, attorney generals in New York and Illinois posed a question with President Obama's DOJ: does the the Federal Wire Act of 1961, which prohibits the use of wire communications for the purpose of gambling, apply to online poker? The response was that it only applies to sports betting, which paved the way for individual states to determine the legality of online poker.
Within two years, three states — Delaware, Nevadaand New Jersey — had passed legislation to make online poker legal within state borders. Michigan and Pennsylvania have since followed suit. It's been a slow climb, and only 10% of the country has legal poker sites in operation, but the internet poker landscape in the US is certainly better than it was 10 years ago.
Full Tilt Poker Scandal's Impact on WSOP
As for the World Series of Poker, it's never been more popular. At the 2022 WSOPwhich was the first year ever on the Las Vegas Strip, attendance in the Main Event cracked 8,600, second most ever.
Poker's popularity declined only lasted a few years, right up until legal poker sites began popping up in a few states. While some may argue the game isn't as popular as it was during the 2000s, it certainly isn't struggling. The Full Tilt Poker scandal isn't fully behind us, but it's barely in sight from the rear-view mirror.
Ferguson's Pseudo Apology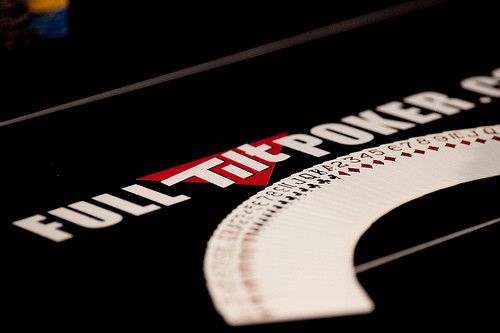 Frequently Asked Questions
Can you still play poker on Full Tilt?

No, Full Tilt has been completely shut down since 2021.
What does Full Tilt mean in poker?

It means you're frustrated and playing on emotion instead of logically.
Why did Full Tilt Poker close?

The business was poorly run and ran out of operating funds following the Black Friday scandal.
Is Full Tilt and PokerStars the same?

No, they were rival poker sites, although PokerStars eventually bought out Full Tilt and took control of the site during its final days.
What was the Full Tilt Poker scandal?

When the US Department of Justice shut the site down in 2011 over illegal gambling, the players weren't able to be paid because the company didn't have enough reserve funds available.
Did Full Tilt players get their money back?

They did many months later after the site was acquired by PokerStars.
Why is Full Tilt shutting down?

Full Tilt shut down because the business was improperly managed.
Is Full Tilt Poker Rigged?

No, online poker is NOT rigged.
Did Full Tilt Poker players ever get paid back their outstanding account balances?

Yes, but it wasn't until nearly two years later when the site was acquired by its former rival, PokerStars.
Did Full Tilt Poker executives ever spend time in jail for the Black Friday scandal?

No, they all avoided any jail time.
Did Chris Ferguson and Howard Lederer ever apologize for the Full Tilt scandal?

Sort of. Lederer issued an apology through Daniel Negreanu prior to the start of the 2016 WSOP, while Ferguson offered a brief pseudo apology a couple of years later in a video. Ferguson has never given any sort of public explanation as to his role in the demise of Full Tilt Poker. Some are convinced that he played no part in the business' failure, however.