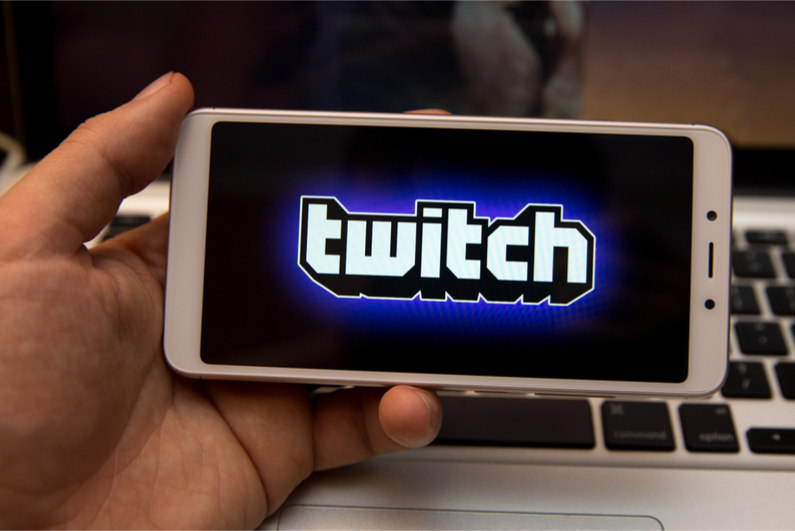 Gambling now has a place on the top ten most-watched Twitch stream categories. [Image: Shutterstock.com]
Breaking into the top ten
The Twitch gambling community is growing and gaining viewers, so much so that gambling has broken into the top ten list of the most-watched categories on Twitch for the first time ever.
a 24% month-on-month rise
According to new data from analysis firm Rainmaker.gg, the 'Slots' category came in ninth place for May in the popularity rankings. Viewers watched around 39 million hours of the category, which represents a 24% month-on-month rise.
It even made it above hit game Call of Duty: Warzone in the rankings by a large margin. At the top of the pile was the 'Just Chatting' category, with all of the other positions taken up by leading video games like League of Legends, Grand Theft Auto V, and Valorant.
The slots category has consistently made it into the top 15 for some time, but May was the first-ever time it broke into the top ten.
A controversial topic
Gambling-related streams on Twitch continue to cause controversy. Many people have concerns about the impression that this community might give to viewers. Often, streamers will place huge sums of money on slot games, table games, and online poker, sometimes millions in one session.
Prominent gambling Twitch streamers usually have a sponsorship or partnership agreement with a particular online gambling operator. Online crypto casino Stake is a very prominent operator in this area.
Well-known Twitch streamer Pokimane has been one of the most outspoken members of the community in opposition of gambling streams. Despite all of this criticism and a recent petition attempting to ban gambling from Twitch, Rainmaker.gg's data indicates that the category is only increasing its following.
Prominent gambling Twitch streamers
One of the most popular gambling streamers on Twitch is Trainwreck. In May, he broadcast almost 300 hours worth of gambling. The Texan broke the world record for a non-jackpot online slot win just a few months ago, winning $22.5m from a single slot spin. In addition, he has recently started to try his luck at sports betting, one of his most notable wins being a three-way parlay on soccer that netted him $2.7m.
Another of the major gambling-related Twitch streamers is Félix "xQc" Lengyel. The former professional Overwatch player had stopped streaming gambling in June 2021 due to the negative effect it was having on his mental wellbeing. However, xQc is back streaming gambling content as of last month.