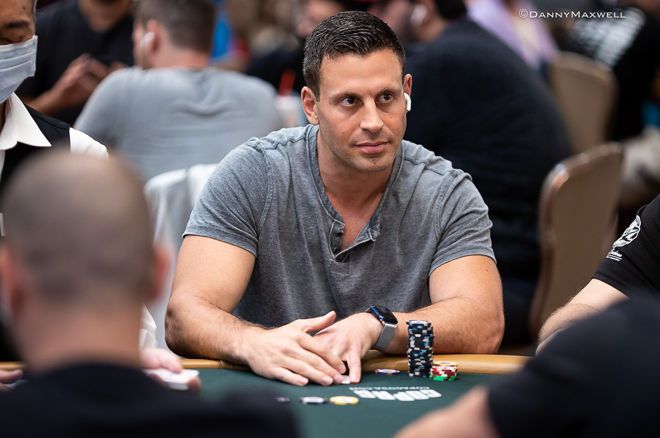 Garrett Adelstein unleashed a lengthy statement on the 2+2 forums that left many speculating as to who might be involved in the alleged Hustler Casino Live poker cheating scandal.
the detailed statement included dozens of pieces of circumstantial evidence. Within the attorney-assisted content, the Los Angeles high-stakes poker legend suggested Robbi Jade Lew was far from the only one involved.
On Sept 29, Lew made one of the most insane calls with jack-high you'll ever see to win a $269,000 pot on the HCL stream against Adelstein's eight-high. Moments after, he began questioning the legitimacy of the hand and then exited the game.
The following day, he released a statement saying that Lew "clearly" cheated, leaving no doubt about where he stood. On Friday night, he scaled back speaking in absolutes at the advice of his legal team. Instead, he made comments such as she "was very likely part of a cheating ring."
What Thief Involved in Alleged Poker Cheating Scandal?
Hustler Casino Live's investigation into the matter uncovered by a staff member within the production team, Bryan Sagbigsalhad stolen $15,000 worth of casino chips from Lew following the Sept. 29 stream. He was subsequently fired, but the victim declined to press charges, leading some to speculate he may be in on the alleged plot to cheat the game.
Adelstein also suspects that Sagbigsal, 24, along with Jacob "Rip" Chavezwho competed in the game, worked in conjunction with Lew to cheat.
"Based on the evidence presented below, what I can say about the methodology is that it is highly likely there were instances when Bryan had access to the hole cards, signaled information about those hole cards to RIP, Robbi, or potentially both, and Robbi likely used this information to cheat in several hands over her 3 sessions playing on HCL," the Hustler Casino Live other Live at the bike regular wrote.
Adelstein claims that Rip and Lew "very likely" worked together on the two streams they both played with the intention of "cheating the table." He wrote that the "video evidence will show several instances of them using verbal and nonverbal communication to accomplish this goal."
Lew paid back Adelstein $135,000 from the infamous jack-four hand, although she has repeatedly denied cheating on social media and on the PokerNews podcast. But Adelstein's 2+2 statement accuses her of cheating in "several other hands."
What is the Evidence Against Robbi Jade Lew?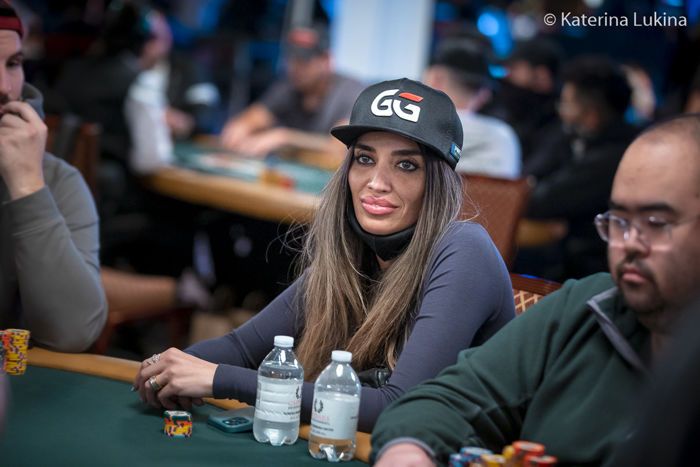 Adelstein's bold claims were backed by a plethora of evidence, albeit mostly circumstantial. Some of that evidence, however, was corroborated Friday night on Joe Ingram's YouTube stream.
Take, for example, a source Adelstein used in his statement, Hollywood producer and HCL regular Julie Yorn. Adelstein said that Yorn had informed him of the time she first met Lew last month.
According to Adelstein, which Yorn confirmed on Ingram's Friday night stream, Lew entered a mid-stakes game claiming she was buying in for $5,000. Before handing over the money for chips, she won a flip and doubled up without chips in front of her. Shortly after, Yorn noticed Lew had never actually bought into the game and was sitting on the stack in which she had won in the aforementioned hand.
This piece of evidence doesn't prove Lew cheated on the Hustler Casino Live game, but Adelstein used it to show that her character may be questionable. The bulk of the evidence presented on 2+2 by the high-stakes pro is based around Lew's "contradictions" during her on-stream interview and in her interview with PokerNews' Chad Holloway.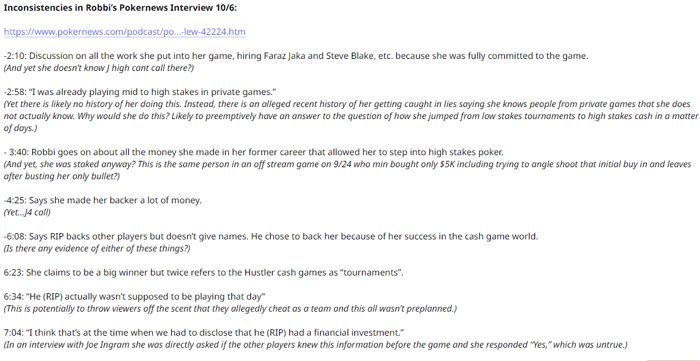 Listen to Full Robbi Jade Lew Interview w/ PokerNews
Adelstein also brought up the contradictions in Lew's on-stream statements. When he asked her at the table how she could make such a bold call with just jack-high, she made no mention of misreading her hand as jack-three, which would have been good for a small pair, making it less suspicious.
Later in the game, she was pulled aside by Hustler Casino Live for an on-camera interview, and that is where she first brought up her excuse of misreading her hand as jack-three. She has since continued using this excuse, but Adelstein has used the inconsistencies in her statements as part of the evidence against her.
Adelstein's lengthy statement was based heavily around the inconsistent and potentially dishonest statements made by Lew. He claims she's been misleading about her relationship with Rip, and wrote that Lew, Rip, and Darren "Beanz" Atteberyan HCL regular who helped get Lew on the show, gave "suspicious, contradictory or seemingly false stories on several media outlets."
"Beanz" appeared on Ingram's stream Friday night and denied any involvement in the alleged cheating scandal. He said that Adelstein's accusations against him, which include referring to Attebery as a "scammer and a thief," are unfounded.
"Garrett needs to get his facts together before he puts some s**t out there," Attebery said.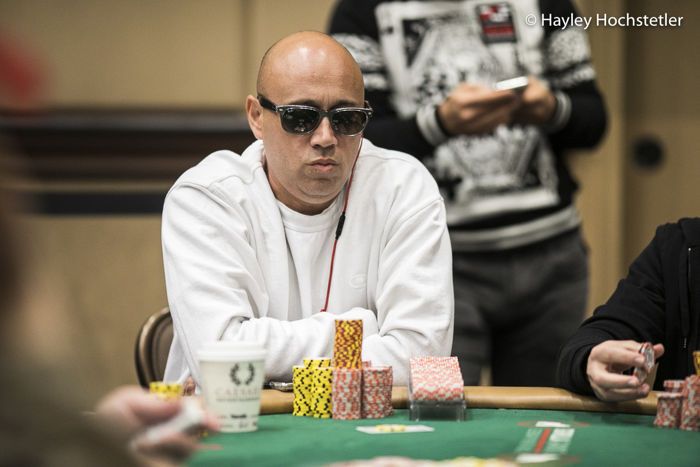 Accused Poker Cheater Responds
One thing is clear in this whole never-ending saga and that is Lew hasn't avoided the media. She's appeared multiple times on Ingram's stream, on the PokerNews Podcast, on social media, and has been responsive to text communications with PokerNews and other media outlets.
As such, she released a statement on Twitter Saturday morning in response to Adelstein's forum post. She, predictably, told a contrasting story and continued to deny any past relationship with Sagbigsal.
"Regarding the theft, I will say one more time, and only ONE MORE TIME. I have no relationship with this now-former employee Bryan, and I would challenge anybody reviewing the security footage to show otherwise," Lew wrote.
Many on poker Twitter have pointed to Lew following Sagbigsal on Twitter prior to him deleting his account on Thursday as evidence that the two had a prior relationship or at the very least knew each other, but there isn't any public direct evidence out there proving they've had any prior communication beyond following each other on a social media platform.
Hustler Casino Live declined comment on Adelstein's statement. Their investigation into the matter is ongoing.