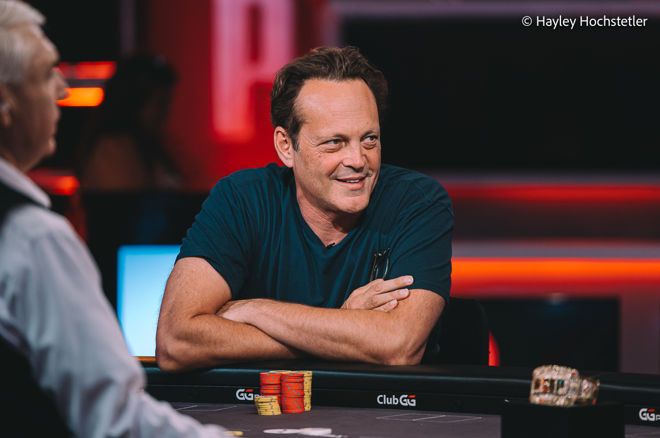 Vince Vaughnthe star of dodge ball will take on three past world champions in separate heads-up poker games, but it's actually the fans who will win those matches.
The comedic actor will battle Phil Hellmut (1989), Joe Cada (2009), and Koray Aldemir (2021) with footage being released on the WSOP's YouTube channel. What's more, US poker players who correctly guess the outcomes of the three matches will win a free seat into the 2023 World Series of Poker (WSOP) Main event in Las Vegas.
Vaughn, who has appeared in many of the top comedy flicks from the past 30 years, served as the WSOP's "Master of Ceremonies" last year in its transition from the Rio to Bally's (to be renamed Horseshoe Las Vegas in 2023).
Win Big on Actor's Poker Skills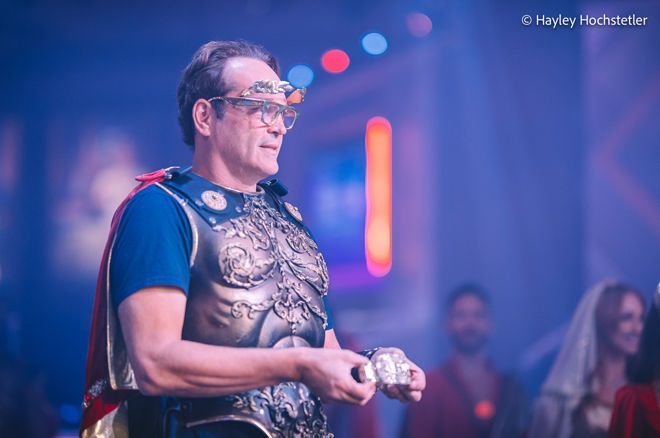 Dressed in costume as Caesar, the celebrity guest announced "Shuffle Up and Deal" on Day 1b of the 2022 WSOP Main Event. He's back in action again, except this time he's giving away some Main Event seats.
In three separate states — Michigan, New Jersey, and Pennsylvania — players who make a deposit on the WSOP.com poker site during a specific week can predict the outcome of Vaughn's match against either Hellmuth, Cada, or Aldemir. Those who make an accurate projection will then be entered into a freeroll tournament with a Main Event seat awarded to the winner.
In Pennsylvania, the deposit dates are Nov. 15-22, and the heads up match between Vaughn and Hellmuth will be revealed at 5 pm ET on Nov. 22. The freeroll in the Keystone State is set for 5:30 pm ET on the following day.
Across the border in New Jersey, players will be predicting the winner of Vaughn's game against Aldemir, set to be revealed at 8 pm ET on Dec. 6. Required dates to make a deposit on WSOP.com NJ are Nov. 29 to Dec. 6, and the freeroll takes place at 8:30 pm on Dec. 7.
Lastly, the Michigan contest against Cada, who is from the Wolverine State and a proud University of Michigan fan, will be disclosed on Dec. 20 at 5 pm ET. Players must make their deposits between Dec. 13-20 with the freeroll scheduled for Dec. 21
competition details
To enter the contest, a participant must have a WSOP.com account in one of the three aforementioned states. Next, the future world champ hopeful must make a deposit and enter promo code "VINCE," to predict Vaughn to win the match, or "CHAMP," to indicate they're projecting the former Main Event winner will come out victorious.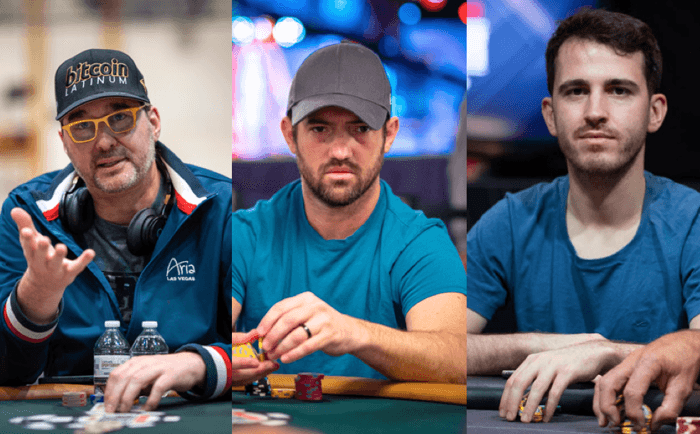 On the reveal day, contestants will receive an email with a link to watch the heads-up match. Those who correctly picked the winner will be automatically entered into the scheduled freeroll on the following day.
Vaughn, a recreational player, will be taking on three players who have a combined 21 World Series of Poker bracelets. But that doesn't necessarily mean the former champs will defeat the star of legendary comedies such as dodge ball, Wedding Crashersand swingers.