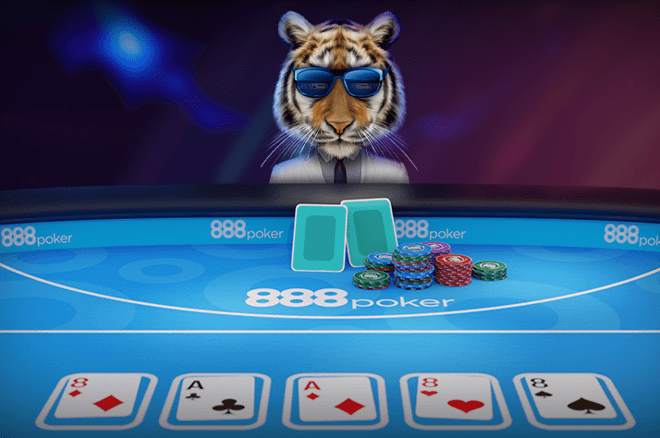 Those looking to play in a value-packed tournament this weekend need look no further than the $200K XL Winter #17 – Mystery Bounty 8-Max at 888poker. the $160 buy in event has a whopping $200,000 guaranteed, but early indications are that there could be a significant overlay.
The tournament needs 1,333 players to hit the $200,000 guarantee, but only 330 have bought in across the opening seven flights. Another 14 Day 1s run from 6:00 pm GMT on January 21 through to 6:40 pm GMT on January 23, and 888poker could be looking at a $50,000 overlay if the current attendance trends continue.
Players in the $200K tournament sit down with 10,000 chips and are permitted to purchase up to ten rebuys, which are available for three hours. Day 1 action concludes after the 18th levelor when only 14% of the field remains, with anyone progressing from Day 1 finding themselves in the money.
Day 2 shuffles up and deals at 8:00pm GMT on January 23, starts at Level 19, and sees the mystery bounties enter the mix. A $20,000 jackpot bounty waits to be won, with other wallet-filling amounts including at least two weighing in at $6,000 and at least six envelopes containing $2,000.
$22 satellites are available if the $160 buy-in is out of the constraints of your bankroll.
Romania Strikes Gold Again in the XL Winter Series
After winning two of the four opening events, Romania has another 888poker XL Winter champion in "bucurestean." The Romanian came out on top in the $30,000 XL Winter #06 – Mystery Bounty Turbo Deepoutlasting 101 opponents and capturing the largest slice of the $30,600 pie.
The largest mystery bounty was worth $3,000, and it went to Brazil's "s.totuli" who busted in 12th place. Their total prize of $3,366 was beaten only by the champion and the runner-up. The mystery bounty element was also kind to another Brazilian, "JTaichou," who crashed out in 25th place and missed out on a piece of the main prize pool, but they did pull out a $1,500 bounty from the golden envelope.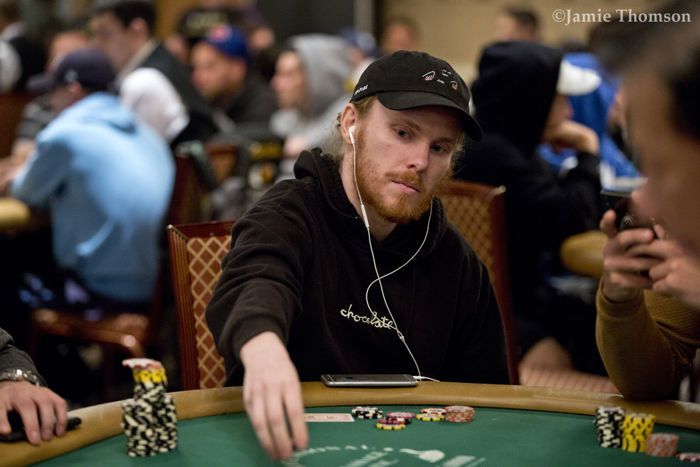 British grinder Tom "sheeeeeeet" Hall almost came away with the victory but ultimately had to make do with a third-place finish that earned him a total of $2,583. Hall's exit left Bucharest heads-up against Canadian "algsxr," a regular at the 888poker tables. The Canadian busted in second place, but thanks to capturing a total of $4,350 worth of bounties, received only $98 less than the champion. Second place paid $7,158 with bounties included, with the winner heading into the night with $7,254 in tow.
$30,000 XL Winter #06 – Mystery Bounty Turbo Deep Final Table Results
| Place | players | Country | bounties | Prize | Total prize |
| --- | --- | --- | --- | --- | --- |
| 1 | bucurestean | Romania | $2,957 | $4,297 | $7,254 |
| 2 | algsxr | Canada | $4,350 | $2,808 | $7,158 |
| 3 | Tom "sheeeeeeeet" Hall | United Kingdom | $750 | $1,833 | $2,583 |
| 4 | DmitrypetR | Ukraine | $450 | $1,333 | $1,783 |
| 5 | CoCoMic | Romania | | $982 | $982 |
| 6 | CPU0r | | $1,028 | $748 | $1,777 |
| 7 | D3ML4R | Montenegro | $192 | $585 | $777 |
| 8th | Vandangoz | Brazil | $192 | $460 | $653 |
| 9 | Ioanahor | Romania | $385 | $397 | $783 |
888poker Casts The Wizard's Spell and Gives Away $300,000
XL Winter Results So Far
| events | buy in | entrants | prize pool | champion | Country | Prize |
| --- | --- | --- | --- | --- | --- | --- |
| #01 $50,000 Mystery Bounty Mini Opening | $55 | 1.135 | $56,750 | VERY POTATO | Lithuania | $5,337* |
| #02 $120,000 Mystery Bounty Opener | $109 | 1.174 | $120,000 | ovidiu_maciu | Romania | $12,758* |
| #03 $50,000 Mystery Bounty HR Opener | $525 | 97 | $50,000 | Raise1In | Lithuania | $18,875* |
| #04 $20,000 PKO 8-Max | $109 | 276 | $27,600 | CoCoMic | Romania | $4,347* |
| #05 $5,000 PKO 8-Max Mini | $1 | 564 | $5,640 | emergency | Germany | $885* |
| #06 $30,000 Mystery Bounty Turbo Deep | $320 | 102 | $30,600 | bucurestean | Romania | $7,254* |
| #07 $12,000 Mystery Bounty Turbo Deep Mini | $33 | 421 | $12,630 | FullMoonSky | Lithuania | $1,613* |
| #08 $15,000 6-Max | $109 | 190 | $19,000 | Ydavidy77 | Sweden | $4,940 |
| #09 $7,500 6-Max Mini | $33 | 272 | $8,160 | fscheifer1 | $1,876 | |
| #10 $20,000 Mystery Bounty | $55 | 489 | $24,450 | 01100 | Thailand | $3,114* |
| #11 $5,000 Mystery Bounty Mini | $5.50 | 1,304 | $6,530 | Danija888 | $721* | |
*includes bounty payments