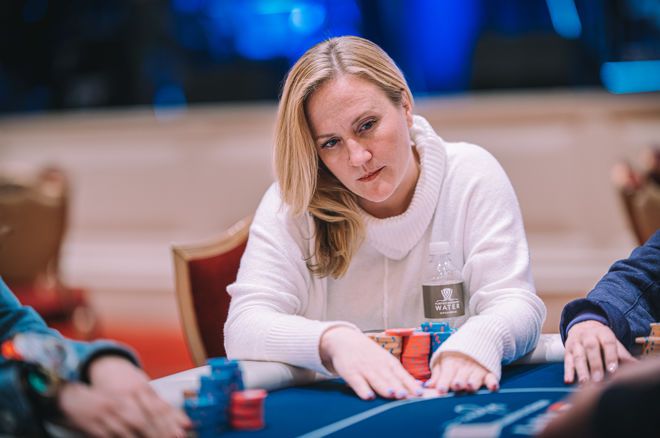 the World Poker Tour (WPT) Ladies Meet Up Gameheld and hosted by Jamie Kertsetter on December 17th starting at 11 am at the Wynn Poker Roomwhat a resounding success.
The excitement surrounding the event encompassed more than the $5,500 in bonus prizes given by the WPT, either as a $100 Wynn gift card or a coveted $1,100 Passport into a future event at the WPT's Season 21 coming up in 2023.
Ladies of the Game Turn Out in Force
The excitement was also from playing with the likes of Veronica Brill, Sofia Lovgren, Xuan Liu, Katie Kopp (bracelet winner of the 2022 WSOP Casino Employees Event), Linda Johnson, Jan Fisher, Kyna England, Kristy Morenoand many more.
The WPT World Championship Festival celebrating its 20th anniversary at the Wynn Las Vegas, is also celebrating women, from its inaugural Ladies Championship with a $200k guarantee and televised final table, to supporting the Ladies Meet Up Game. Angelica HaelWPT's VP of Global Tour Management, and a fervent supporter of women's initiatives in poker, which herself was just inducted into the Women's Poker Hall of Fame this last week.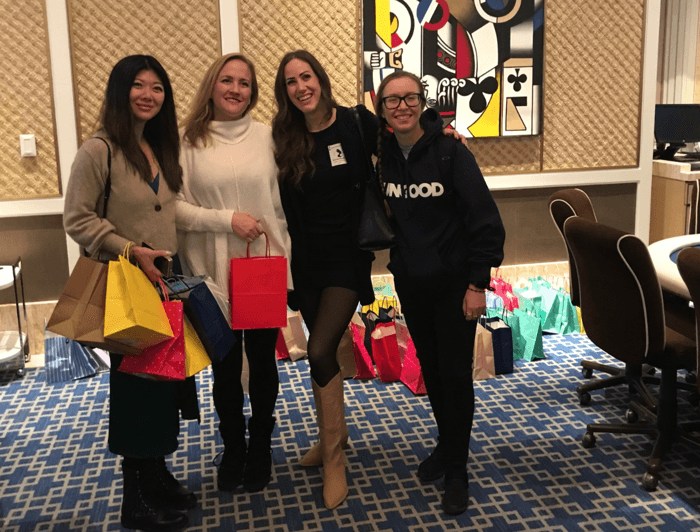 Attendees were greeted by Kerstatter, Liu and Lindsey Kludt, and received gift bags, and later were the recipients of mystery splash pots every 20 minutes. An envelope went into the pot (along with candy, gift cards, WPT hats, and much more), and the winner of the pot would open the envelope to either a $100 Wynn gift card or an $1100 Passport into a 2023 WPT event. Tables erupted with cheers at the prizes, some even doing the wave, and the winners of the passports were excited at the ability to freeroll an event next year. Sarah SwensonJan Fisher, Teresa Katrinakand Sarah Wash were all passport winners.
Kludt, a popular Twitter influencer and professional poker player, told PokerNews that "the Wynn is my home poker room so having the staff support women in poker at this event (and give us so much space) …is a big deal."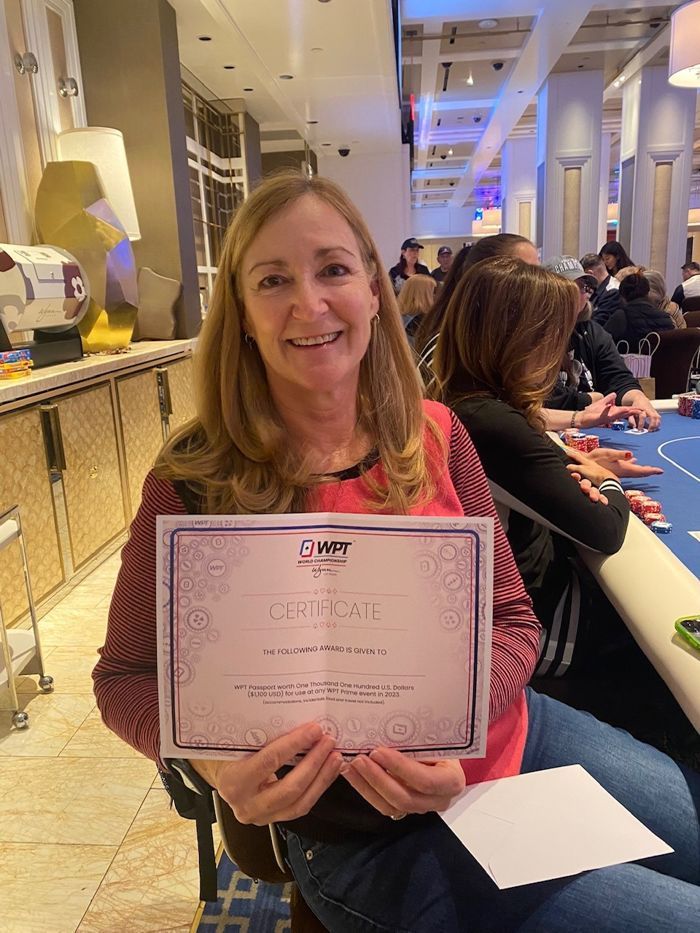 Action Galore
Eight tables ran during the meet-up with $1/$3, $2/$5, $4/$8 HORSE, and $1/$2 PLO spreading. Efi Litsouthe last woman standing in the 2022 WSOP Main Event, came to relax in her "zen" space. Tara SmithPresident of the Women's Poker Association, and Erin LydonPresident of Poker Power, and AJ Rudolph, Program Manager at Poker Power came to support and enjoy the MUG. Electricity and joy ran through the entire event, welcoming newcomers into a safe space full of camaraderie to play alongside professionals.
Lydon commented: "The financial barriers for women in poker are very high…The first time a woman sits at a table it has to be an extraordinary experience, because if it's scary…if you feel like you don't belong there, you' re not going to come back."
On the MUG she adds about the support for new and upcoming players: "I think opportunities like this…where you know everyone's going to play hard and be competitive but they're also going to be really supportive and if you're new, we 'll help you."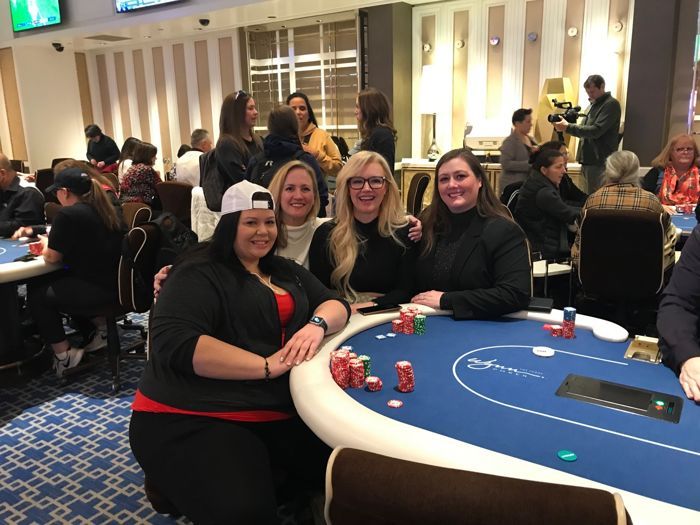 Joey Ingram, who came to support the MUG, commented: "It's great to see so many ladies out here today, a bunch of tables going, everybody seems excited and everybody in a good mood and a lot of good giveaways as well too." He reflected that "these events have potential and really scratched the surface for what's possible for bringing together groups of people in the poker world…It's exciting to see."
Kerstetter, who in addition to hosting this event was also playing in the Ladies Championship the same day, final tabled that event. At the end of the day, "I'm happy that when I asked WPT for funding and giveaways and to let me host events like the Ladies Meet Up game, that they always just say yes, it's not even a question. Giving women a chance to play a future $1100 … they're so thrilled to play, they're so happy to get the chance that I feel that that's really important."
Did You Know the World Poker Tour is Online?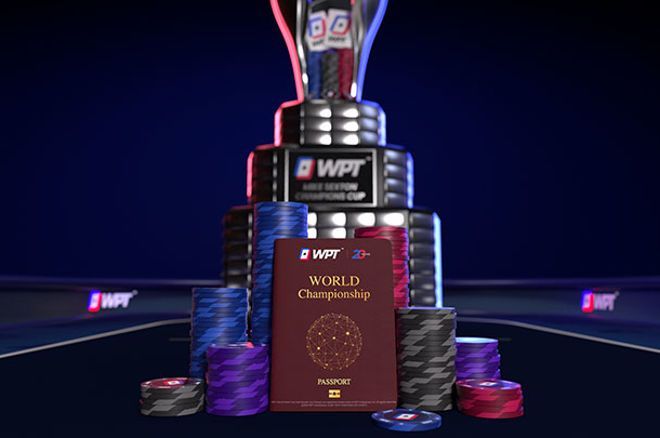 The launch of WPT Global means that poker players around the world now have the chance to win their way to WPT events, win prizes and enjoy exciting games such as Poker Flips. As one of the world's largest cash game poker networks, WPT Global is available in over 50 countries and territories around the world.
WPT Global offers a large deposit match bonus: 100% on deposits up to $1,200 (using any payment method). New players depositing a minimum of $20 automatically receive this match bonus which is unlocked in $5 increments (credited straight to the cashier) for every $20 of rake contribution.
Both tournaments and cash games count towards bonus unlocking; new players have 90 days from the date of first deposit to unlock and claim their full bonus amount.
Listen to more about the WPT World Championship on the new PokerNews Podcast!
*Lead image courtesy of WPT.

editor

Christina is a Las Vegas-based freelance writer who discovered poker at the age of twelve. She's been a contributor to PokerNews since 2022.