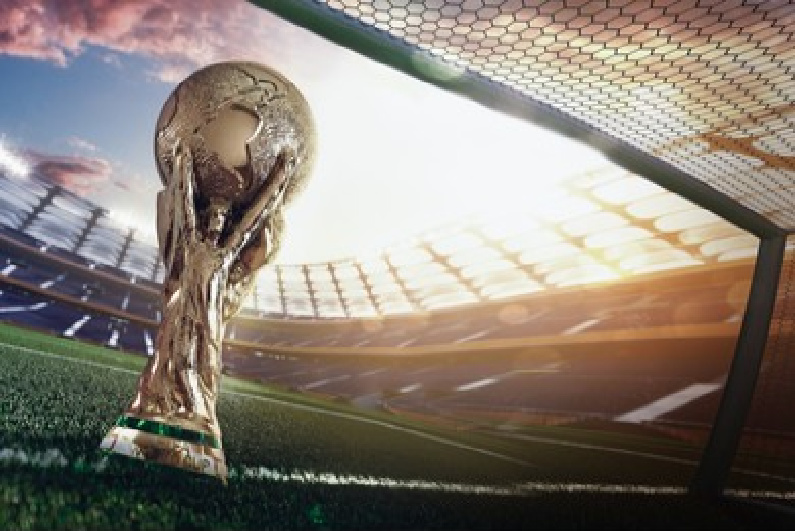 Drake and some notable streamers lost huge money betting on the World Cup final, which Argentina won on penalty kicks. [Image: Shutterstock.com]
A tone of betting interest
The FIFA World Cup final beat everyone's expectations when it came to drama and excitement. Not many people would have predicted the wild ups and downs that ultimately saw Argentina come out on top against France. With the game on Sunday miraculously ending 2-2 after normal time and 3-3 after extra time, the home of the trophy for the next four years had to be decided through a penalty shootout.
high-profile names revealed their big bets
No matter where in the globe you are, the World Cup is always a huge event for bettors. Massive sums are wagered on the games every time it rolls around. Some high-profile names revealed their big bets in the lead-up to the final and it did not go well for them.
Drake's curse continues
Superstar rapper Drake has a history of high-stakes gambling. Whether it's playing online roulette, betting on UFC fights, or wagering on soccer games, he likes to post screenshots of his confirmed wagers. While he backed the right team to win the World Cup final with a $1m stake, he had bet on Argentina to win in normal time. That meant that he lost out on a potential $2.75m payout and was down his $1m bet.
Drake has a partnership with online gambling platform Stake, which is one of the unregulated casino sites that was banned from Twitch streams in October.
Some people believe that Drake is cursed when it comes to betting, as many of his major wagers in recent months have come up short. That includes losing over $2m betting on Israel Adesanya to retain his UFC title last month.
No luck for big-name streamers
A number of notable gambling-focused streamers also lost big sums of money betting on the World Cup final. xQc was confident going into the game that France would come out on top. He had been saying since the first game of the tournament that the defending champions would retain the trophy. He placed $500,000 on France to win the game in normal time, with an estimated payout of $1.4m:
Trainwreck placed the exact same bet as xQc on Les Bleus. Roshtein backed France to win in normal time, placing $1m on his selection. He took to Twitter after the game to congratulate Argentina on their win, saying that it was "probably one of the best finals I've ever seen."
Each of these three streamers has a long history of gambling large sums of money, so losing bets of this size is nothing new to them. They all made a name for themselves by streaming gambling-related content on Twitch up until the Amazon-owned platform banned the streaming of unregulated online casino games in October.