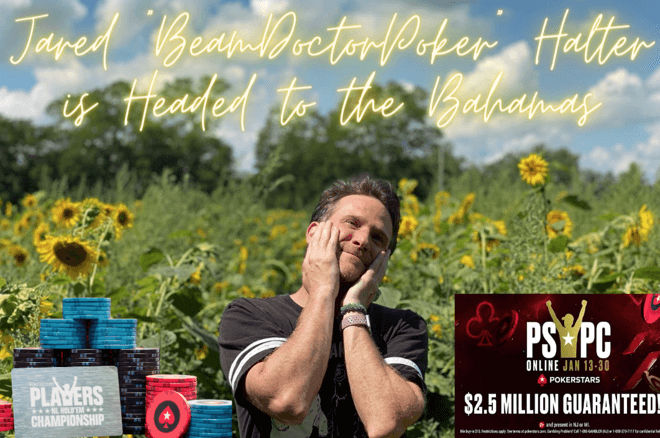 the PokerStars Caribbean Adventure (PCA) is just getting underway, and later this month the PokerStars Players NLH Hold'em Championship (PSPC) will take place January 30-February 3. One man who will be heading to the Bahamas is 41-year-old Jared "BeamDoctorPoker" holderwho won a Platinum Pass on PokerStars Michigan.
"I won a PSPC Platinum Pass on Wednesday, November 9," Halter told PokerNews. "I had just returned from Vegas that morning on a red eye flight and slept for four hours on a friend's couch before I drove home for two hours. To be honest, I was very fortunate to win because I had a very rough 72 hours. Some things happened in Vegas that caused me to have anxiety attacks for the first time in my life and I ended up only sleeping about five hours total in the previous 48."
He continued: "I was exhausted and when the MTT started, I said to myself, it will take a miracle for me to win. Funny enough, I mis-clicked two different times early in the tourney and called three-bets with hands like 85o (I did not win those hands). I streamed the tourney, and only single tabled it, because of how tired and ungrounded I felt from the previous time. During the stream, I talked about how exhausted I was and how there was almost zero chance I win. Of course, as we know, the universe had a different plan."
Follow 2023 PCA live updates here!
Halter's Poker Origin Story
Halter grew up in York, Pennsylvania and was a multisport athlete who played soccer in college. He has a PhD in education and sociology from Clemson University where he studied social inequality and wrote his dissertation on the American Dream. He also had a Masters in Higher Education Administration and Student Affairs from Syracuse University. Bachelors in Sport Management from Slippery Rock University (located in PA).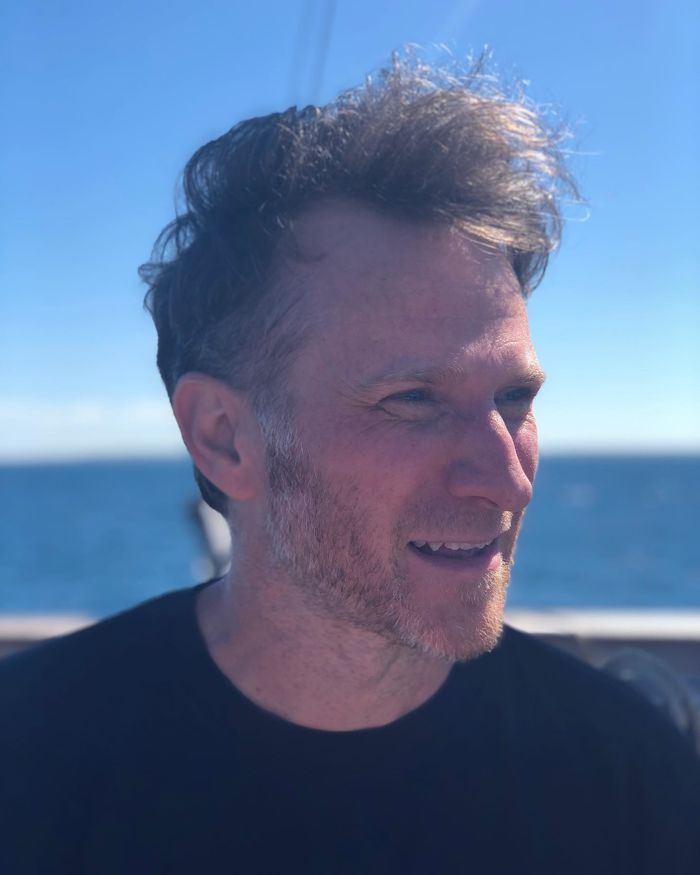 In addition to playing poker, Halter is a faculty member in the Intergroup Relations and Justice program at Central Michigan University. It's there that he teaches intergroup dialogue classes on race, class, and gender.
"Before I became a faculty member I worked in student activities and leadership development. I have lived and worked in PA, MD, NJ, NY, SC, NE, and now MI," he explained. As for poker, he learned to play the game while in undergrad, thought it wasn't your typical no-limit holld'em.
"We played a lot of variations like acey-duecy and baseball. It wasn't until I had to put my dog ​​of 15 years, Zephyr, down that I started to play a lot of poker. Legal poker had just opened in Michigan, and I began to play micro cash games. I then started to study on sites like RedChip Poker and Learn Pro Poker and watched twitch streamers like Kevin Martin, DavidKayePoker, Naigo, and AccidentalGrenade. These streamers inspired me to want to stream on Twitch and I switched tournaments in June 2021. Six months later at the end of 2021, I began to work with SchwibbsPoker as my poker coach for MTTs and study using GTO Wizard and BBZ Poker."
Nowadays, Halter plays primarily MTTs but occasionally mixes in some cash games 30nl, 50nl, and 100nl.
"When I started streaming, I decided to do a bankroll challenge – $100 to 10k. I successfully completed that in August of 2022 and now direct buy-in to MTTs as large as $100. I do buy-in to special tournaments like Main Events that are above $100. Primarily, I play tournaments between $10-$100."
Learn more about poker in Michigan here!
Headed to the Caribbean
In the final hand of the tournament on PokerStars MI, Halter was heads-up with the chip lead when his opponent jammed holding pocket jacks. Halter called with ace-queen and spiked an ace on the turn to win the flip and the coveted Platinum Pass.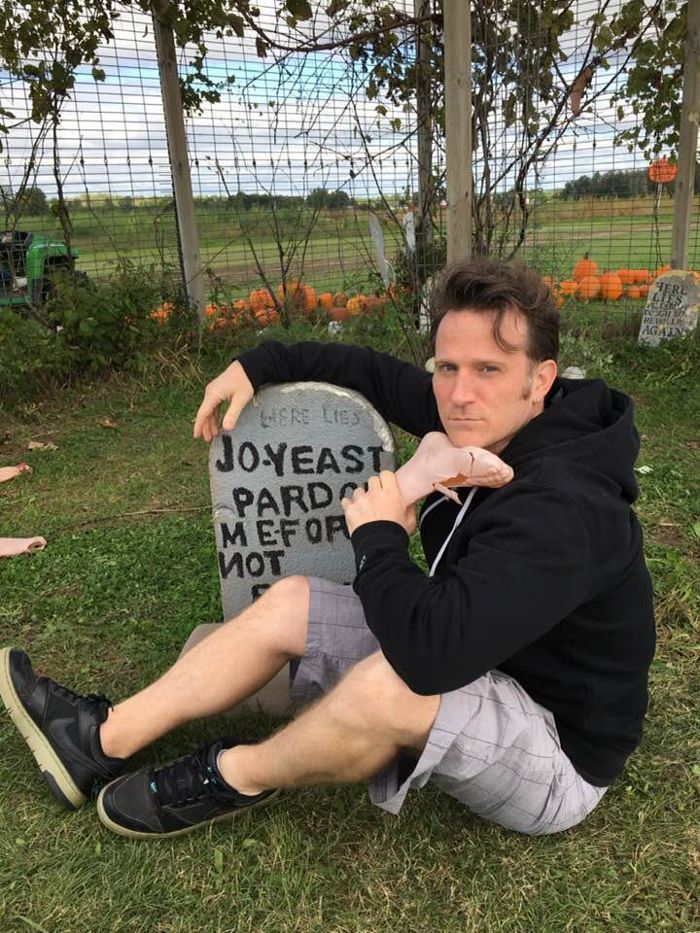 "It was surreal. It still doesn't feel super real, and probably will not until I arrive in the Bahamas and the PSPC Main Event begins," said Halter. "I have never been to the Bahamas or played in a major tournament like this one. Not many people get to fire $25ks."
He added: "I feel extremely fortunate that I was able to use the work I put in with Schwibbs and studying to maximize the positive variance during the Platinum Pass Invitational I won. It is hard to win poker tournaments, so I am very humbled and grateful for winning a platinum pass and the opportunity to play a tournament I could only dream of entering."
Aside from the chance at big money, Halter is most looking forward to battling against some of the best poker players in the world.
"The competition and intensity of competing against some of the world's best," he said when asked what he's most excited about. "High-pressure situations are so much fun, I look forward to the challenge of channeling focus and calm to make the best decisions possible. The other thing I look forward to is getting to spend the week with my sister, Sarah, and best friend Rhi at a resort we wouldn't be able to afford to stay at without the Platinum Pass. It will be a great week no matter what happens with the PSPC."
For more on Holder, follow him on Twitter @jmhalter316.
*Images courtesy of Jared Halter.

Executive Editor US

Executive Editor US, PokerNews Podcast co-host & 2013 WSOP Bracelet Winner.