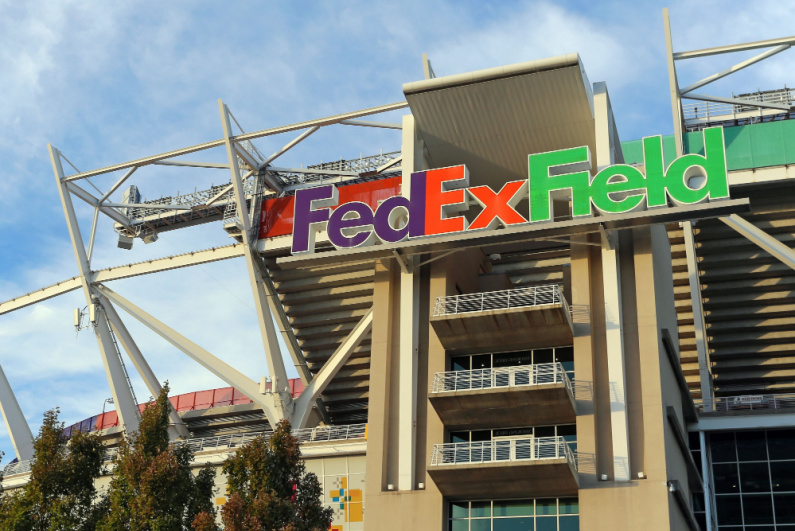 Fanatics has opened a retail sportsbook inside FedExField, the home stadium of the Washington Commanders. [Image: Shutterstock.com]
A first for the NFL
People can now place sports bets in person inside an NFL stadium for the first time after the launch of the Fanatics Sportsbook at the Washington Commanders' FedExField in Maryland. It is the first time that the popular sports merchandise company has launched a sportsbook in the US.
first official day of operations was Friday
The partnership with the Commanders allowed Fanatics to open an offering in the state. The first official day of operations was Friday and the first wager was placed by the NFL team's 2022 fan of the year winner, Chris Bryant, who bet on a parlay involving the Washington Capitals and Washington Wizards.
The new facility
The retail sportsbook is 5,000 square feet in size and has eight betting windows, 21 self-service betting kiosks, many television screens, and a full-service restaurant. An in-house team at Fanatics Betting and Gaming will be in charge of operating the sportsbook.
The facility will be open every day of the week between 10am and 12am ET. The main exception is that the sports book cannot accept wagers on the days of Washington Commanders home games, a rule in line with the NFL's policy on commercial gambling.
Fanatics has plans to have a sports betting presence in 15-20 states by the start of the next NFL season. It is eyeing a potential acquisition in the space to help achieve this goal.
Washington Commanders team president Jason Wright welcomed the opening of the new retail sportsbook. He spoke about how it will help expand the guest experience at the venue and thanked lawmakers and the state regulator for helping to make the sportsbook possible.
NFL teams embrace sports betting
The Arizona Cardinals do have a retail sportsbook open in close proximity to its stadium. The standalone facility adjacent to State Farm Stadium opened for business in September, just in time for the start of the NFL season. The two-story property is operated by BetMGM and has proven popular since its opening.
the NFL itself has also embraced the world of legal sports betting
Other NFL teams have also outlined plans to do something similar by constructing a retail sportsbook in or close to their home venues. Many franchises already have official sports betting partnerships in place with operators. The NFL itself has also embraced the world of legal sports betting since it became federally legal, with official partnerships with multiple sportsbook operators.