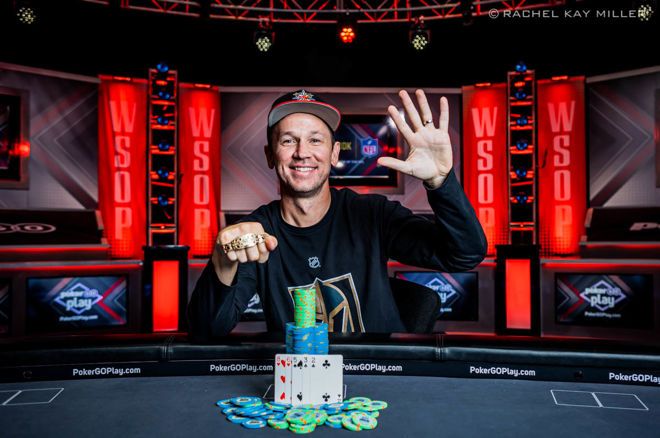 Just a few days ago, the Horseshoe and Paris Las Vegas was abuzz over David "ODB" Baker's incredible comeback from two big bets to win the $1,500 Razz event.
John Monette would like his friend Baker to hold his beer.
After an incredible heads-up duel with Christopher Chung to conclude Event #30: $1,500 Limit 2-7 Triple Draw that saw Monnette come back from half of one big bet, the mixed game specialist has claimed his fifth World Series of Poker gold bracelet and the $145,863 first prize.
Monnette becomes the 35th player to win their fifth WSOP bracelet, joining Josh Arieh other Brian Yoon who earned their fifth earlier in this year's WSOP.
"It means a lot, that's why we're here in these tournaments, just battling. Nothing's like it; nothing brings the energy that the WSOP does. You get the best players all playing together, battling to just get the bracelet."
Known as one of the best mixed-game players in the world, Monnette's fifth bracelet comes in his fifth different poker discipline, a fact that's not lost on him.
"It's kinda cool, yah. The no-limit deuce, I felt that was one of my better games, when I got that one, it was really cool, and then the hold 'em one was pretty awesome because I just grew up playing limit hold 'em… and then this one, 2-7 is a game I just played a ton like 15 years ago pre-Black Friday. It was kind of cool to get back to the roots, with the last two [being] Limit Hold 'em and Triple Draw, games that I just grinded for years."
John Monnette's Five WSOP Bracelet Victories
| YEAR | EVENTS | 1ST PRIZE |
| --- | --- | --- |
| 2023 | $1,500 limit 2-7 triple draw | $145,863 |
| 2021 | $10,000 Limit Hold 'em Championship | $245,680 |
| 2017 | $10,000 No Limit 2-7 Lowball Draw Championship | $256,610 |
| 2012 | $5,000 Seven Card Stud | $190,826 |
| 2011 | $2,500 8-Game Mix | $278,144 |
The Day's Action
Initially, it appeared that it might be a somewhat short day given how fast the first eliminations of the day came, with a third of the remaining 18 players sent to the rail before the first break, including bracelet winners Carol Fox (16th – $5,848) and Tom Schneider (13th – $7,222), along with RunGood Poker Tour founder Tana Karnchanakphan (15th ($5,848)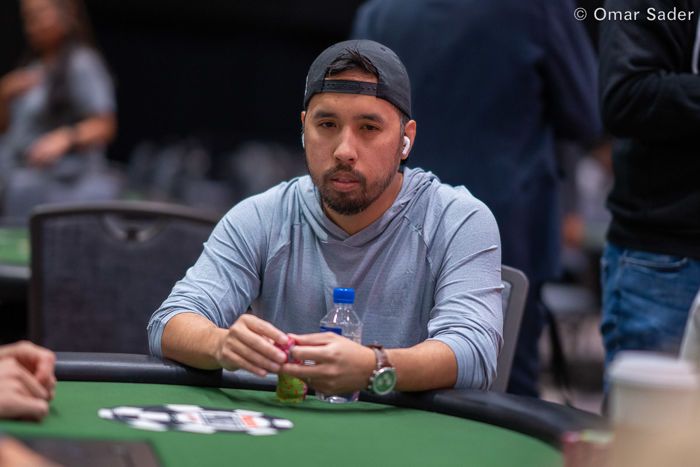 Among the next eliminations before the final table was Louis Hillmanwho entered as one of the shortest stacks, but managed to survive multiple all-ins to ladder up to 10th for $9,141. Allen Kessler fell in ninth and Benny Glaser in eighth place for $11,849 each, but not before playing a memorable pot that saw Glaser break the best hand on the final draw to ultimately double up Kessler.
Once the final table of seven was set, it was time to distribute the real meat of the $696,870 prize pool. Michael Rodrigues was the first to fall in seventh place for $15,722, followed by RyanHughes in sixth for $21,342. But from there, the eliminations came to a standstill until after dinner break.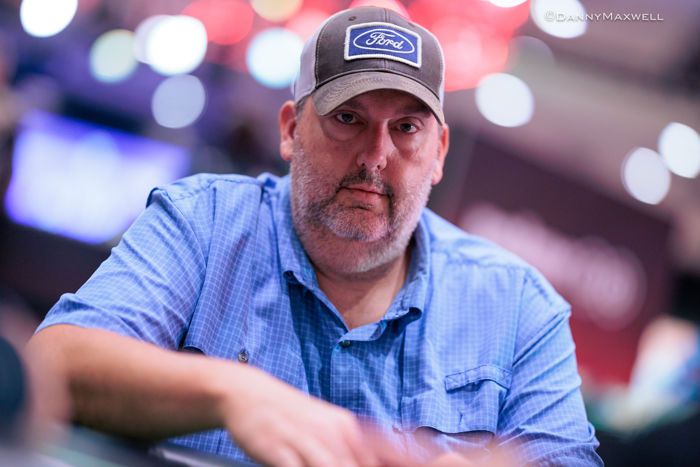 The first post-dinner bust out was James Williamswhose friendly demeanor, strong southern drawl, and unique name for number one or a wheel, 'The Chicken', lived on for the rest of the tournament with multiple references to the Arkansas native's signature hand name.
shortly thereafter, Josh Damm was the next to hit the rail in fourth place, leaving the three most accomplished players remaining in the field, Monnette, Chung, and Patrick Leonard to battle for the bracelet.
Chung held over half the chips in play at that point for a lead he wouldn't relinquish until heads-up play, leaving Monnette and Leonard to duel for the right to play him for the bracelet. Ultimately a critical clash between the two put Leonard on the short stack, and despite his best efforts and several near-comebacks, Leonard fell in third place.
Now it was time for what became an epic heads-up clash.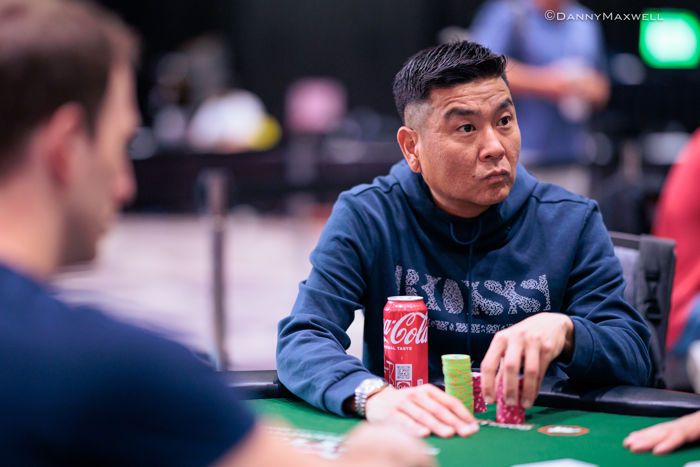 An Incredible Heads Up Tilt
Not long into the over two-hour-long match, Chung would relinquish his chip lead to Monnette before the duo traded it back and forth for a bit. Chung then regained firm control, to the point of having Monnette down to that half of one big bet and all in three times, but Chung couldn't out-draw Monnette with a final card to finish him off each time.
From there, Monnette regained his stack and took the lead back from Chung. The final scheduled level of the day concluded with Monnette holding a 3-1 chip lead, and the players opted to play one more level to try to crown a champion.
Monnette would then complete his epic comeback approximately twenty minutes after that final break, making an eighty-six to capture the title and bracelet number five in incredible fashion.
Four words from Monnette captured the feeling of the match perfectly.
"It was just absurd."
Monnette continued, "At that point, [under one big bet] there's only so much you can do. The deck just kind of decided. If the hands were flipped it would have been the same thing.
| rank | players | Country | Prize (USD) |
| --- | --- | --- | --- |
| 1 | John Monette | United States | $145,846 |
| 2 | Christopher Chung | United States | $90,150 |
| 3 | Patrick Leonard | United Kingdom | $60,915 |
| 4 | Josh Damm | United States | $42,030 |
| 5 | James Williams (AR) | United States | $29,625 |
| 6 | RyanHughes | United States | $21,342 |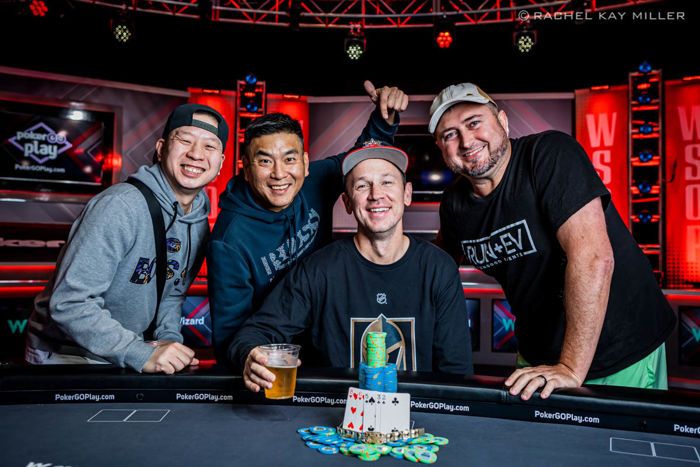 Number Five For His Family
While this win was special for Monnette because he joins the five-timers club and it came in his fifth different poker discipline, the champion made it clear that, above all, his family made it possible and are the most special reason of all.
"All the bracelets mean something, and I've got two little ones now that are friggin' absolutely awesome, my daughter Willow and my son John, and my wife Diana who's just been so, so, so great. Poker's always been fun, and it still is fun, but having that at home is so awesome. It means the world, and I just want to say thank you to all of them."
Monnette continued to say that this fifth bracelet is going somewhere very special, as is number six when he gets it.
"It's dedicated to my son because he's the fifth too. I'm John Edward Monnette the fourth, and he's the fifth, so this one's for my son, and Willow, my daughter I don't want her to think I've forgotten about her. She'll get the sixth.
With beautiful sentiments like that, it sounds like the man lovingly known as 'Angry John' may have to change his nickname to 'Family John'.
This concludes our coverage of this event, but stays close to PokerNews for continuing coverage throughout the rest of the 54th World Series of Poker from here at Horseshoe and Paris Las Vegas.