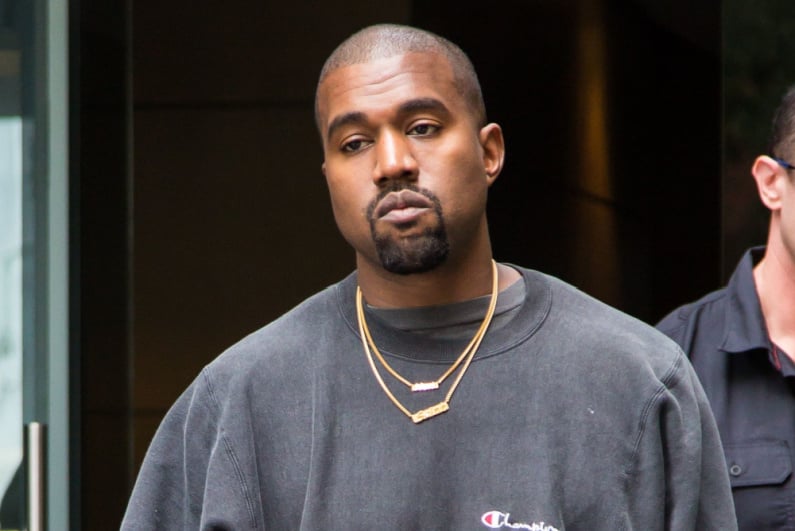 Kanye West has less than a 1% chance of becoming the next president after showing support for Adolf Hitler Thursday. [Shutterstock.com]
Kanye West presidential odds drop
Celebrity and musician Kanye West had a busy Thursday, voicing support for Adolf Hitler on live television, siding with Balenciaga amid their child-BDSM scandal, and revealing that he saw his ex-wife Kim Kardashian with Phoenix Suns player Chris Paul as his 2024 presidential odds remain below 1%.
West is no stranger to stirring the pot during episodes of public controversy. Yesterday's episode started with an appearance on conspiracy theorist Alex Jones' "The Alex Jones Show" and later ended with a series of posts on Twitter.
+15000 and falling to win the election
"Ye" was eventually banned from Elon Musk's newly-acquired platform and is rightfully receiving criticism from all over. With a "run" at the presidency in 2024 still on his mind, he is +15000 and falling to win the election.
Support for Nazis
West's outright support for Hitler left even Jones – who criticized family members of victims from the Sandy Hook Elementary School shooting and said there were crisis actors involved – laughing in nervousness.
Jones also said that West did not "deserve to be called [a nazi] and demonized," only for the latter to respond that he saw "good things in Hitler" and "every human being has something of value."
Later on in the program, Jones attempted to make the point that support for one group does not correlate to hatred for another before West interrupted with his most poignant remark of the day.
"I love Jewish people, but I also love Nazis," said West.
The topic of anti-Semitism has been at the forefront of mainstream media over the past couple of months. Brooklyn Nets point guard Kyrie Irving ignited controversy in October after tweeting a link to an anti-Semitic movie, ultimately leading to a suspension and a series of reprimands from the NBA.
As Irving was dealing with the backlash, West was there to show support. He tweeted a black and white picture of Irving with the caption "There's some real ones still here."
Other controversial stances
West's appearance on "The Alex Jones Show" only fueled his tank for more public outrage. In a string of tweets Thursday night, the 21-time Grammy award winner said that he stood with fashion company Balenciaga, which was recently forced to apologize for a campaign that showed children holding teddy bears dressed in bondage gear and documents of child sexual abuse laws .
He also tweeted an image of the Star of David wrapped around a swastika, captioned "Love everyone #lovespeech."
West had his account suspended from the platform "for incitement to violence"
West then tweeted a screenshot of a text from Musk, a friend of his, saying that he had gone too far. Shortly thereafter, West had his account suspended from the platform "for incitement to violence."
West seemed to know that he was going to be kicked off Twitter because after his string of controversial tweets, he said that he wanted his final reveal to be that he caught NBA star Chris Paul with his ex-wife, Kim Kardashian. Paul has been married since 2011, has two children, and is genuinely regarded as one of the gentler players in a league of giants.
If nobody on the "Graduation"-maker's team had informed him, he had less than a 1% chance of winning the presidential election as of a few days ago, according to public betting odds. Those odds are practically guaranteed to plummet after his latest outburst.