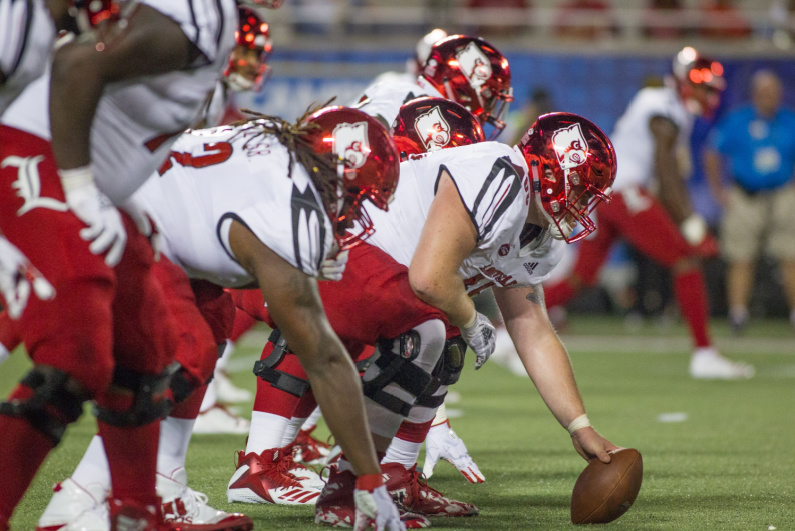 Kentucky Governor Andy Beshear opened the rollout of legal sports betting in the state on Thursday with a bet of $20. [Image: Shutterstock.com]
A momentous day
There is now legal sports betting in Kentucky. Gov. Andy Beshear placed the first bet at the Churchill Downs racetrack Thursday, betting $20 on a three-game game involving several of the state's college teams.
Profits from the bet will go to the Louisville Sports Commission
He believes the University of Louisville and University of Kentucky football teams will be victorious in more games this season than operators are predicting. He also bet that Duke would win fewer football games than currently projected. All winnings from the bet go to the Louisville Sports Commission.
The Democratic governor fulfilled his promise to offer legal live sports betting just in time for the start of the NFL season as the opening game began Thursday night. The Detroit Lions surprisingly beat the Super Bowl LVII champion Kansas City Chiefs by one point. Governor Beshear said of the momentous day: "This is what Kentuckians have been looking for. It will boost tourism."
Legalization benefits the state
Retail sports betting launched across the state on Thursday, but online platforms will not go live until September 28. Senate Majority Leader Damon Thayer, a key supporter of betting legislation, placed a bet at a new sportsbook in Lexington. He's glad Kentuckians no longer have to leave the state to engage in legal sports betting.
Kentucky Gov. Andy Beshear is running for re-election in November, citing the introduction of sports betting as a reason to vote him for a second term.
The state of Kentucky is expected to benefit approximately $23 million each year from this activity. Most of this money will go to the state pension system, with some going to gambling problem support services.
A tax rate of 9.75% applies to retail sales and 14.25% for online offers. The initial license fee is $500,000 and the renewal fee is $50,000. Each online operator must partner with a race track to get the green light to start.
It will take a long time
Legalizing sports betting has been a contentious issue among lawmakers for many years. The bill was finally pushed across the border in the final hours of the legislative session in March, and the governor wasted no time before signing it into law.
Kentucky is the 38th US state to legalize sports betting, with most neighboring states already offering live sports betting.
All Kentucky racetracks can open a retail sportsbook and have similar offerings at satellite locations. Seven race tracks have received temporary licenses and nine online operators have been approved so far. The Kentucky Horse Racing Commission is responsible for overseeing the sector.