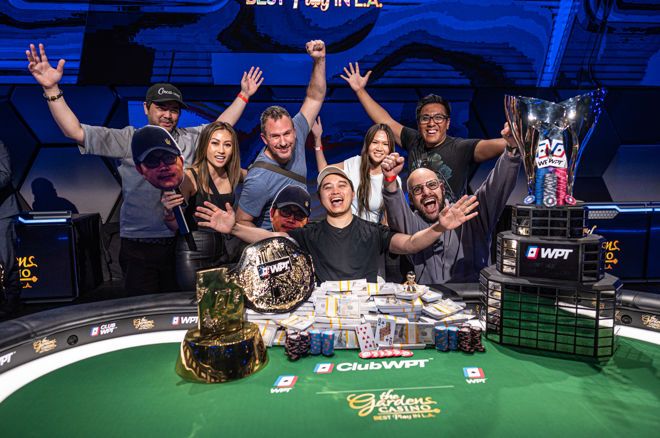 Ky Nguyen finally won the big one in the 2023 World Poker Tour (WPT) Gardens Poker Championship at HyperX Esports Arena inside of Luxor Hotel and Casino in Las Vegas.
Nguyen outlasted a field of 346 entries to claim his spot on the Mike Sexton WPT Champions Cup and win $375,380. The victory also earns Nguyen a $10,400 seat in December's WPT Championship.
Chris Lee finished in third and WPT Ambassador brad owen was fourth, while Joey Deluca other Josh Lachman rounded out the final six. Owen fell just short of his first WPT title after a big comeback on the final day in Los Angeles to qualify for the final table.
2023 WPT Gardens Poker Championship Final Table Results
| Place | players | Prize |
| --- | --- | --- |
| 1 | Ky Nguyen | $375,380* |
| 2 | Ryan Salunga | $230,000 |
| 3 | Chris Lee | $169,000 |
| 4 | brad owen | $125,000 |
| 5 | Joey Deluca | $94,000 |
| 6 | Josh Lachman | $71,200 |
The win is the first major title for Nguyen, who has established himself as a popular vlogger and cash game grinder throughout the Los Angeles area.
"A Huge Accomplishment"
"This is so important for me to finally come with a win in such a big tournament," Nguyen said in a post-win interview with PokerNews. "I've been dreaming about this moment for a long time. I've spent a lot of time playing poker and this is definitely a huge accomplishment."
Nguyen found a double with pocket kings in the opening moments of the day to move up the leaderboard—and he continued to climb, even after the deck didn't go his way in an unlikely chopped pot.
Nguyen snap-called with six-five for a straight when Salunga put him at risk in four-handed action. Salunga turned over queen-five for a smaller straight, but a six fell on the river to give both players the pot.
The champ bounced back with the elimination of Owen and a big river call on a bluff from Salunga that gave him the lead in three-handed play.
"I was able to regroup and leave that behind me and just play good poker. It was tough to overcome and once I did I was feeling great with confidence going into heads up."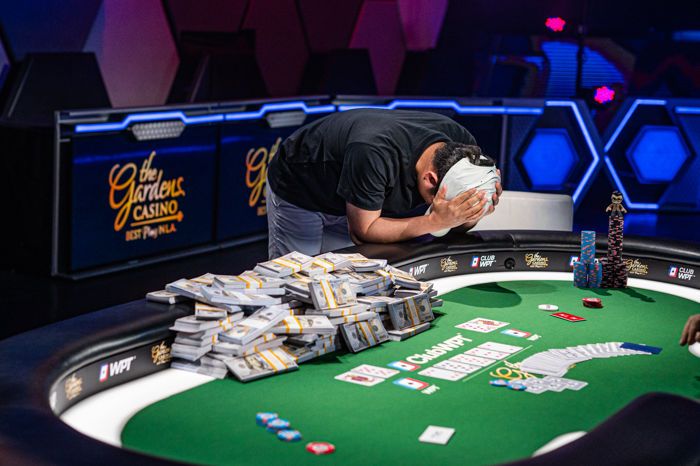 Final table action
Lachman sat down in the under-the-gun position with just three big blinds and he folded the first hand before he got it in on the next one with a suited eight-three. Salunga looked him up with a suited ace-nine and held on for the first elimination of the day. Lachman went home with $71,200 and that will ease the pain of the broken foot he suffered during the opening stages of the tournament in Los Angeles.
The opening moments of the day were an opportunity for Nguyen, Lee, and Owen to pick up chips to move above the four million mark, while Salunga surrendered a double to Nguyen's pocket kings to fall down the leaderboard and join them in a four-way logjam at the top.
Salunga soon won a clash with Owen that opened up a small lead and sent the WPT Ambassador below the two million mark. Deluca saw his chance to jam his short stack with jack-ten, but Nguyen was there with pocket jacks to send him to the rail in fifth place for $94,000.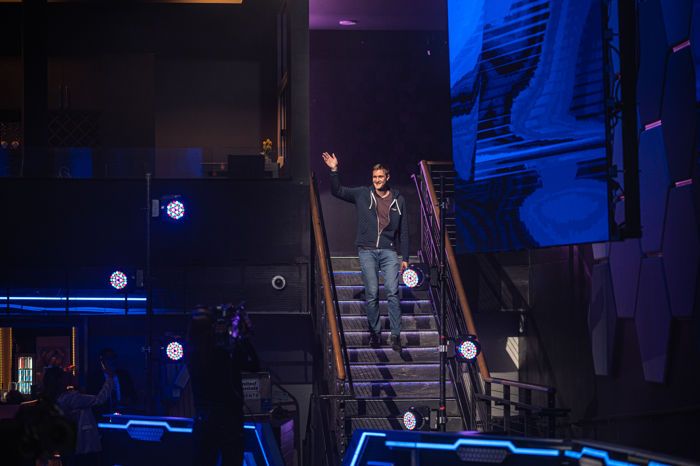 Read More About Brad Owen's Run to the Final Table
The final four continued into the first break where Salunga led and Owen held the short stack with just under two million. Owen finally got it in with king-six, but Nguyen called with ace-jack and held on to send him out in fourth place for $125,000.
After Owen hit the rail, Salunga extended his lead with a jump to over 10 million and Lee fell into the short stack with just over 10 big blinds.
Nguyen called Salunga's big bluff to bring the top stacks near even, and Lee was the odd man out with just over two million. He finally got it in with a suited ace-four and Nguyen put him at risk with pocket jacks. Nguyen held on to send Lee to the rail in third place for $169,000.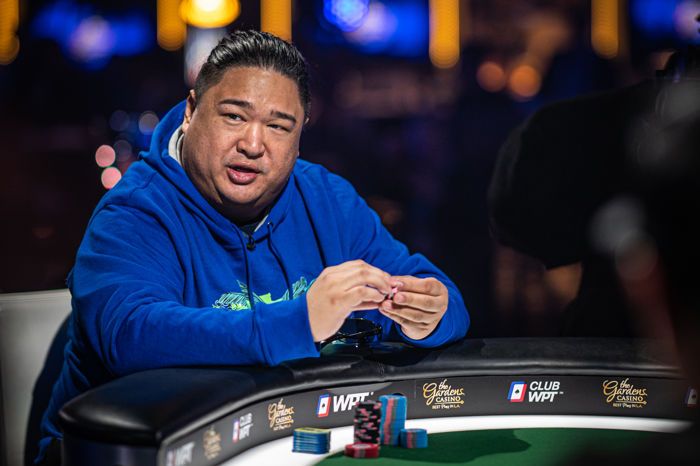 Heads-up play kicked off with Nguyen holding just over 10 million in chips while Salunga was close behind with seven million. Nguyen built a quick lead and soon Salunga was down to his last seven big blinds. Salunga picked up a small double for a dash of hope, but it didn't last long. The big moment came when Nguyen shoved with queen-eight and Salunga went for the double with jack-ten—the flop brought two eights and Nguyen held on for his first WPT title.
*Images courtesy of WPT.

Live Reporting Executive

Las Vegas-based PokerNews Live Reporting Executive, originally from Chicago, IL