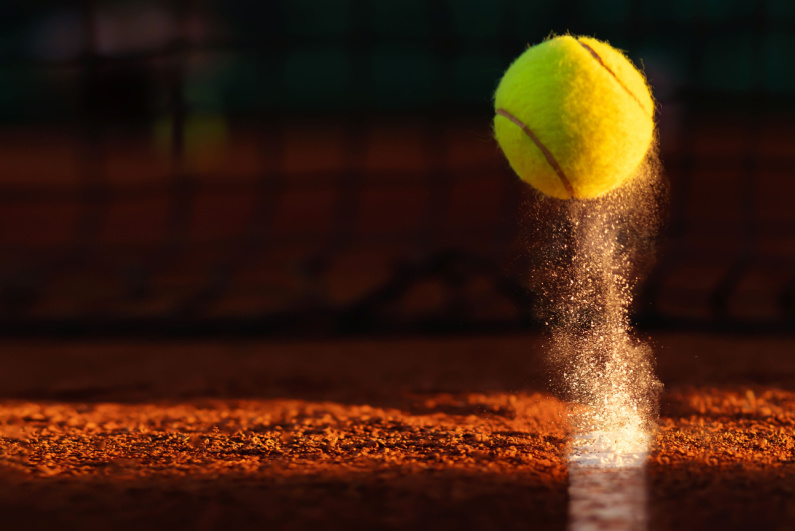 The ITIA has banned tennis umpire Morales Churata for six years for match fixing, while French authorities have cleared a Russian player arrested for the same crime over two years ago. [Image: Shutterstock.com]
The international tennis world has this week served up a bittersweet pair of match-fixing headline-makers, involving a score-rigging Bolivian umpire and a Russian doubles player arrested on the court.
On Thursday, the International Tennis Integrity Agency (ITIA) hit chair umpire Heriberto Morales Churata with a six-year ban for match-fixing, also fining him $10,000. The International Betting Integrity Agency took to Twitter to share the ban:
The ITIA confirmed that Churata's little scheme involved a handheld device the green badge official used at 2021 and 2022 ITF World Tennis Tour events. He would manipulate scores for betting purposes by incorrectly entering them into the device.
police arrested Russian doubles player Yana Sizikova at the 2021 French Open
At around the same time that Churata was fiddling scores, police arrested Russian doubles player Yana Sizikova at the 2021 French Open. It was part of another match-fixing probe, this time by the Paris Public Prosecutor's Office. Parisian police released Sizikova the next day, and she's been competing on the Women's Tennis Association Tour since.
The bittersweet ending to this particular tennis tale is that on Thursday Sizikova's lawyer confirmed that Paris Public Prosecutor's Office had "definitely closed the case on 11 April 2023." The ranked 50th doubles player was cleared of match-fixing – two-and-a-half years after her initial arrest.