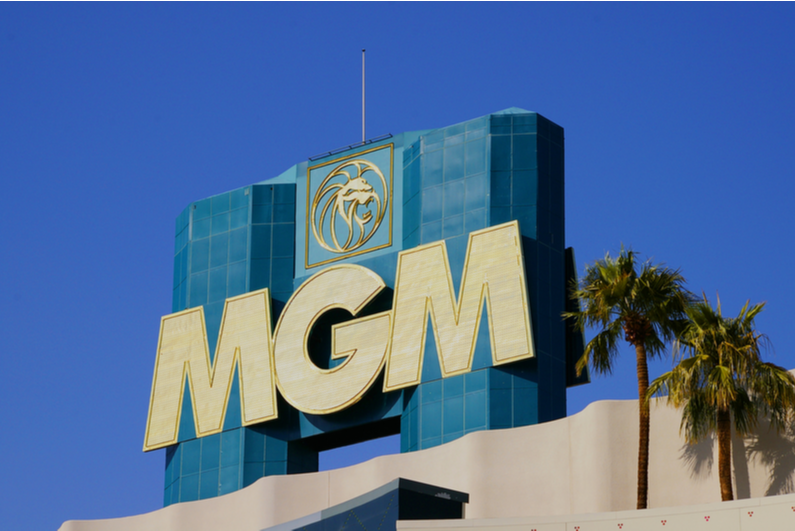 MGM Resorts and IAC are buying back $405m worth of MGM stock from Corvex Management. [Image: Shutterstock.com]
IAC increasing its position
MGM Resorts International is commencing a significant share buyback alongside one of its major shareholders.
Each will pay around $202.5m
With the help of US-based media and technology company InterActiveCorp (IAC), MGM will acquire 4.5 million of its common shares. Each will pay around $202.5m in the deal with Corvex Management, corresponding to $45 per share.
The buyback will see IAC's stake in MGM grow to 14.4%. The firm already had a 12% stake in the casino company dating back to transactions it made in August 2020.
The acquisition, which forms part of the $3bn repurchase program announced by MGM in February 2020, is on track to settle by Wednesday. Following this latest deal, $636.7m still remains as part of this program.
A show of confidence
MGM Resorts International treasurer and chief financial officer Jonathan Halkyard described the buyback as "a testament to the confidence we have in the long-term trajectory of our business," adding that it "reflects the commitment we have to our capital allocation strategy."
New York-based IAC has more than 150 digital brands and products under its umbrella. This includes Investopedia, Ask Media Group, and People, among others.
One of the company's goals is to keep a strong balance sheet and to return some cash to its shareholders. Halkyard believes that this buyback shows the company's confidence in its stock.
MGM's strong results
MGM Resorts has recovered significantly since the start of the COVID-19 pandemic. According to fourth-quarter results published last week, MGM net revenue reached $3.1bn in Q4, a 105% year-on-year rise. Net income reached $131m, with MGM Resorts generating a $448m loss during the same quarter in 2020.
revenue of $1.8bn in the final quarter
The company's Las Vegas Strip properties performed particularly well. They generated revenue of $1.8bn in the final quarter of 2021, 26% greater than the final quarter of 2019. Some reasons for the strong final quarter include easing pandemic restrictions, as well as MGM's acquisition of the Vdara and Aria properties.
For the full year, MGM Resorts had net revenue of $9.7bn, an 88% increase from 2020. Net income reached $1.3bn in comparison to a net loss of $1bn in 2020. One of the biggest areas of focus for the company going forward is expanding its BetMGM iGaming and sports betting brand. It is also looking at overseas expansion, including Japan through an integrated resort project.