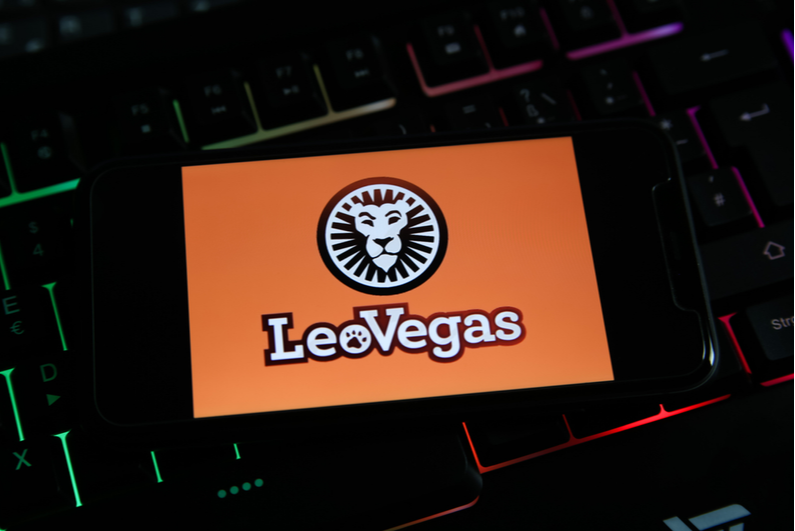 As part of its global digital expansion strategy, MGM Resorts is going for a $607m buyout of Europe's leading online casino and sports betting brand, LeoVegas. [Image: Shutterstock.com]
Europe's leading iGaming player
MGM Resorts International has made an offer of approximately $607m to acquire LeoVegas AB, one of the biggest iGaming players in Europe.
MGM Resorts announced its play for the Sweden-based LeoVegas on Monday. Stock market news source Seeking Alpha took to Twitter with news of MGM Resorts' move to expand its European digital footprint.
In an official press release, MGM Resorts stated it had started a recommended public tender offer for 100% of LeoVegas' shares for SEK 61.00 ($6.16) in cash per share, which is equal to a total tender price of around $607m.
the buyout will be financed with existing cash
The Las Vegas-based global hospitality and entertainment brand said the buyout will be financed with existing cash and "is expected to be accretive to MGM Resorts' earnings and cash flow per share."
According to Reuters, LeoVegas stated it recommended its shareholders accept MGM Resorts' offer. The acceptance period starts in June and ends "on or around August."
Opportunity for digital expansion
According to the press release, MGM sees the buyout of LeoVegas as giving it "a unique opportunity" to build a scaled worldwide online gaming business. This comes via LeoVegas' digital casino and sports wagering offerings and significant non-US customer base.
In addition, MGM Resorts will onboard the experience of the Swedish brands' management team, along with the iGaming firm's "robust and scalable technology platform with advanced product offerings."
The other attraction factor in the acquisition is the LeoVegas' corporate performance as a profitable, high-growth platform over the last eight years. It posted €393m ($414m) in revenue and €48m ($51m) in adjusted EBITDA during the 12 months ending March 31, 2022.
CEO Gustaf Hagman and chairman/MD Robin Ramm-Ericson founded LeoVegas in 2011. The company has grown to provide online table games, video slots and poker, progressive jackpots, and live sports betting to markets across Europe.
According to the MGM Resorts press release, LeoVegas' revenues compounded annual growth rate from 2017 to 2021 was 16%. With MGM Resorts' global portfolio and know-how in tandem with LeoVegas' business, the former expects the acquisition to boost the pair's growth within current gaming segments and offer additional options to enter new areas.
Hornbuckle upbeat
CEO and president of MGM Resorts Bill Hornbuckle was upbeat about the LeoVegas buyout. Hornbuckle said the acquisition was a strategic opportunity aligned to his firm's vision to be the "world's premier gaming entertainment company"
The CEO added the "remarkable success" of BetMGM in America combined with LeoVegas's Europe footprint will "expand our online gaming presence globally." Hornbuckle also talked up about how the alliance of US and European personnel creates an opportunity to "accelerate our global digital gaming growth."
Subject to defined regulatory approvals, and typical closing conditions, LeoVegas looks certain to be in MGM Resorts' fold soon — and marks yet another significant feather in the Vegas giant's global expansion. This includes being part of a consortium tipped to win a license for Japan's first ever integrated casino resort, plus launching a BetMGM Sportsbook in Puerto Rico in February.