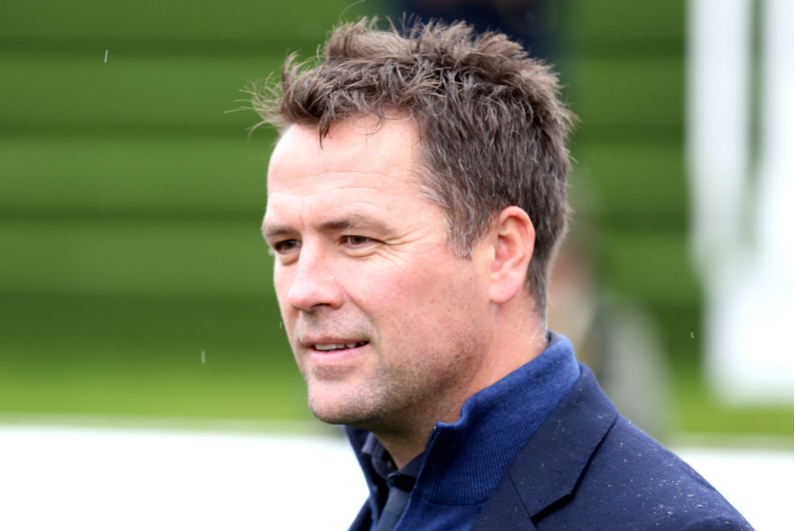 Michael Owen was forced to delete two tweets after breaking UK law and promoting an unregulated crypto casino. [Image: Shutterstock.com]
Owen forced to backtrack
Former professional soccer player and pundit Michael Owen has had to delete tweets promoting online cryptocurrency casino Punt Casino after violating UK laws on gambling advertising.
does not have an operating license in the UK
The casino is based in Curacao, a Dutch Caribbean island, and does not have an operating license in the UK.
The ex-England, Liverpool, and Real Madrid striker was informed by the Advertising Standards Authority (ASA) that he had violated regulations by promoting a controversial non-fungible token (NFT) scheme. As a result, he had to take down his posts on Twitter, per The Athletic.
Crossing the red line
National laws mandate that only UK-approved gambling operators can advertise to the public. Owen, the 2001 Ballon d'Or winner, has over 3.7 million Twitter followers, heightening the profile of the infringement.
The 42-year-old has since deleted the tweets, while regulators have also blocked UK customers from Punt Casino's main website through geolocation.
a fully licensed Curacao casino operating under the rules"
Punt Casino responded to the matter by issuing a statement. It read: "Punt Casino is a fully licensed Curacao casino operating under the rules and regulations associated. We do not target or promote our casino to customers of any countries and/or jurisdictions not allowed by such license… Punt Casino takes its responsibilities as a legitimate and licensed casino operator very seriously."
Source of confusion
Owen previously supported Punt and similar companies in past remarks. "I'm a strong believer in the power of crypto, so teaming up with an innovative platform like Punt Casino feels like a natural fit," the soccer star previously said.
The Curacao casino accepts crypto payments such as Bitcoin and Etherium, making it a next-generation online operator. Owen's support for such an enterprise raised eyebrows as the UK has already earmarked it as a source for criminal activity, specifically related to money laundering.
In addition, the Premier League's 10th all-time goal-scorer also erroneously said his NFTs would be "the first-ever that can't lose their initial value." Media outfits have speculated that Owen mistakenly through NFTs contained code that could not read in value.
A spokesperson for the Englishman said that they considered the matter finished after the deletion of the tweets.