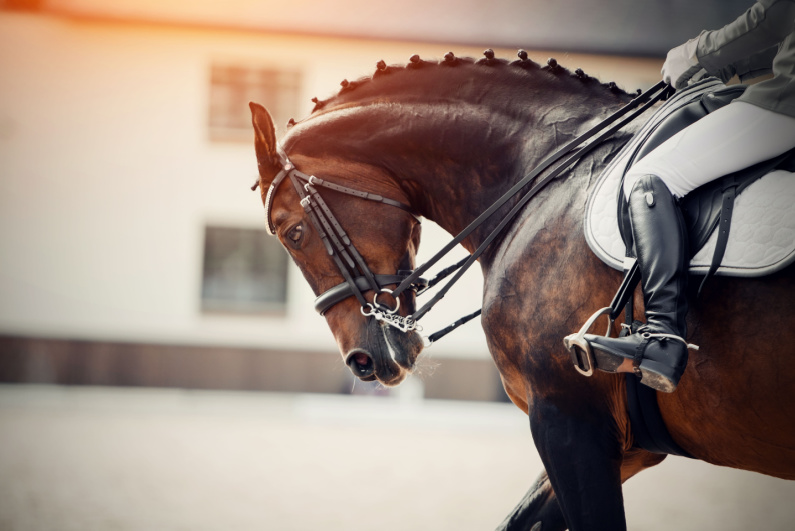 More than two dozen racehorses have died in a barn fire at Tioga Downs that was caused by arson. [Image: Shutterstock.com]
No known motive
At least two dozen horses die in an arson attack. A fire ripped through a barn at the Tioga Downs Casino Resort in the early hours of Thursday morning, claiming lives. A man was taken to hospital after suffering second-degree burns while trying to rescue the animals along with other staff. Authorities first learned of the fire at 6:34 a.m.
The 32-year-old is charged with four crimes
Police arrested Boyd Fenton on suspicion of setting the fire at the New York facility and charged the 32-year-old with four felonies related to arson, burglary, criminal mischief and assault. Video footage shows some of the destruction:
A shocking incident
The investigation into the incident is ongoing and it is still unclear what the motive for the arson was. A crowdfunding campaign to raise money to support people who have lost horses has now surpassed its original goal of $50,000 and has passed the $85,000 mark.
American Racing & Entertainment's Tioga Downs features a casino and harness racing track in upstate New York. The last race meeting of the year ended on September 28th.
The horses that died in the fire were undergoing winter training at Tioga Downs Racetrack. Jeff Gural, Chairman of American Racing & Entertainment, commented on the disaster saying: "We are deeply saddened by today's tragedy, it was a loss that no one could have imagined or expected." He then thanked the first responders who came to the scene rushed to the scene of the accident. In a statement, the New York State Police expressed their condolences to the people who lost an animal in the fire.
animal cruelty
The incident sparked outrage in several quarters. PETA senior vice president Kathy Guillermo called for the arsonist to be "prosecuted to the fullest extent of the law."
Insurance fraud or pure malice"
She called on authorities to file animal cruelty charges, saying animals must be taken into account in any criminal prosecution. According to Guillermo, the only possible reasons for the attack are "insurance fraud or pure malice." Petitions advocating for these additional fees are circulating on Change.org.