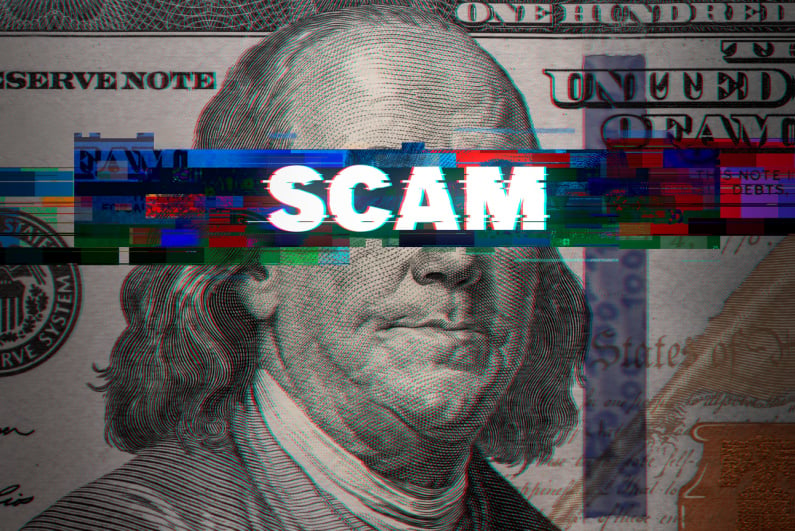 The Nevada regulator has warned of a sophisticated new casino cage crime trending in the US where scammers pose as casino execs. [Image: Shutterstock.com]
The Nevada Gaming Control Board (NGCB) has sounded the alarm about a sophisticated new cage scam that is sweeping the US casino industry.
In a notice published on Friday, the NGCB said the scammers often use social media and AI to pose as high-level casino executives. The scammers will then contact a casino cage employee via a PBX call, while a second fake manager would supposedly send a mobile text message to the employee to confirm the fraudulent instructions.
The Nevada regulator stated the scammers would direct targeted staff working in casino cages to withdraw cash "for emergency payments on behalf of the casino." In the NGCB's first statement about the thefts — one of which netted $1.17m from Vegas' Circa Hotel & Casino — it deemed the "sophisticated" cage scam "surprisingly effective in defrauding casinos."
This is an intimacy heist"
The scammers manipulate cage staff with specific emotion-inducing tactics, such as instilling the possibility they will lose their jobs or worse if they disobey orders. This has prompted the Founder of the World Game Protection Conference Willy Allison to argue the casino industry now needs to consider the safety of cage employees. He said: "This is an intimidation heist. They're threatening violence against staff."