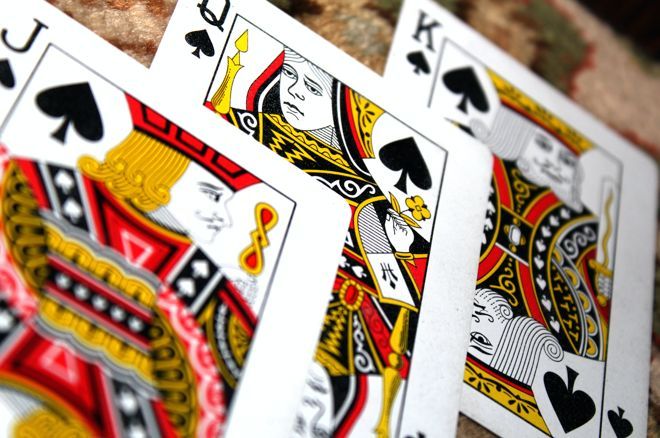 Christmas came early for one lucky New Jersey poker player and her dealers at an Atlantic City casinos. Earlier this week, the Monmouth County woman hit a progressive poker mega jackpot at Harrah's Resort Atlantic City that earned her $1,681,458 off a $5 bet.
The woman who casino officials identified as a "longtime customer" of the Caesar's Entertainment-operated casino, was apparently in the holiday spirit as she tipped her dealers a handsome $77,000, according to NJ.comwhich first reported the heartwarming tale.
The five-figure cut for the dealers made for 4.6% of the total prize, not a bad tip that arrived just in time for the holiday season. The lucky winner, meanwhile, can go Christmas shopping comfortably after seeing a 33,629,060% return on her $5 investment.
Conveniently, several poker players debated earlier this year how much pros should tip dealers after a controversial tweet from poker vlogger Lex Ozias (@LexOpoker1). PokerNews wrote about that debate, which you can read about here.
Plenty of Big Jackpots Hit This Year
The $1.7 million jackpot hit in Atlantic City was big, but there have been no shortage of big jackpots in 2022.
In August, West Virginia's Benjamin Flanagan lost a hand with quad aces against a royal flush at Rivers Casino in Pittsburgh to hit the poker room's $1.2 million bad beat jackpot, the largest bad beat jackpot in US live poker history.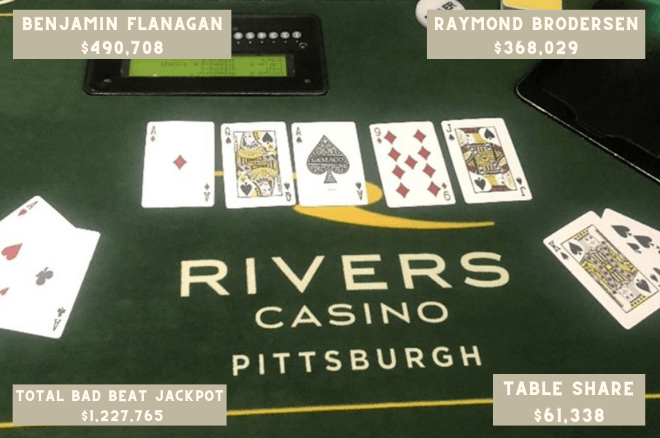 In June, a record-setting $2.2 million jackpot hit at Playground Poker Club in Canada when a player lost with quad tens to win approximately $845,000.
Back in January GGPoker Paid out the biggest ever Omaha Bad Beat Jackpot of $593,177 that had Ibai Delgado walking away with the lion's share worth $366,159.
Read about five bad beat jackpots that you won't believe
Looking to play online poker in New Jersey? Check out this helpful PokerNews guide with information about all of the sites available in the state.