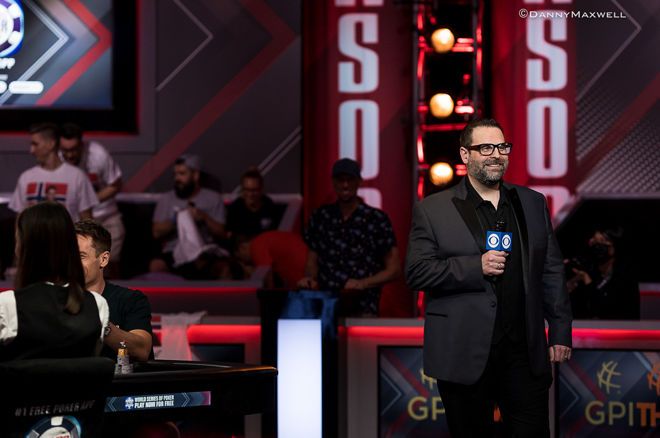 for Jack Effelthe return of the World Series of Poker to the horseshoe is personal. And as a special Christmas present to PokerNews readers, we spoke to Effel about how plans for the 2023 WSOP were shaping up.
"It kind of makes my career complete," Effel said PokerNews. "Obviously the rebrand is a cool thing, but I started out at the Horseshoe and I've ended up at the Horseshoe."
Having started his career in 1997 as a Poker Room Shift Manager at the Horseshoe, he returns over 25 years later as VP of the World Series of Pokerand one of the most recognizable faces in the industry.
"Obviously, Caesar's is a massive company with many resorts all over the world, but it's great to see the World Series of Poker back in its home. The WSOP and the Horseshoe have over 50 years of shared history together, and that's before you factor in the 70 years of history the Horseshoe has going back to 1951."
2023 World Series of Poker Hub
Bookmark this page! All you need to know about the 2023 WSOP is here.
Preparing for Life at the Horseshoe
Behind the scenes, work continues to be done to prepare for the WSOP's return to the Strip for only the second time in its history, all being done alongside the rebrand of Bally's to the Horseshoe.
"Just the feel of being back at the Horseshoe and connecting that with World Series of Poker is a great thing."
"There are various projects going on around the property just to make it look more Horseshoe-esque," says Effel. "Everyone involved in the World Series of Poker, we sort of care about it like it's our baby.
"We're just shepherds trying to carry the event forward, and at some point turning it over to someone else. It's a very special thing and we love what we do.
The original Horseshoe Club was opened by Benny Binion in downtown Las Vegas in 1951. Later, his son Jack would found the World Series of Poker at the venue in 1970. The Horseshoe hosted the WSOP until its eventual move to the Rio All Suites Hotel & Casino in 2005.
"The Horseshoe and World Series of Poker being together is a great sentimental thing but a historical thing as well, and it's a bright thing for us and our brand. Just the feel of being back at the Horseshoe and connecting that with World Series of Poker is a great thing."
Hall of Fame Poker Room to be "Best in Vegas"
Last month as part of the rebranding, the brand new Hall of Fame Poker Room was opened, something Effel believes will be one of the best poker rooms in Vegas.
"The room itself is beautiful and it's a really neat experience. There are other elements that we're still designing now that are going to roll out. It'll be a place you can come year-round and see the Poker Hall of Fame and the WSOP Gallery of Champions with all the past Main Event winners.
---
Layne Flack Selected as 2022 Poker Hall of Fame Inductee
---
"When you think about the rich history that the World Series of Poker and the horseshoe have together, this room is something special. And we think it's going to be one of the great rooms moving forward here in town and I'm excited about its future."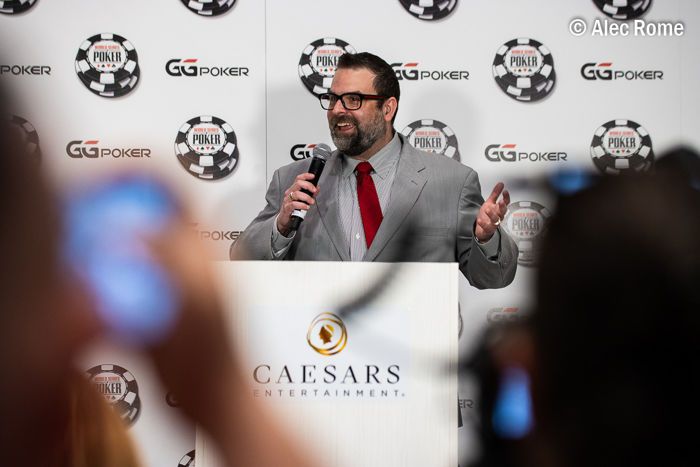 Breaking Down the 2023 WSOP Schedule
This year the WSOP took the decision to release a highlights schedule in December in order for players to start planning their trips around the "weekend-anchoring" events like the Millionaire Maker, Monster Stack and brand new Gladiators of Poker event.
Effel said he'd sought counsel from numerous poker players, in order to have their views represented in the 2023 WSOP schedule.
"We want to make sure we have some exciting new events and create the best series of poker events in the world — as we always do! Every week there's something big and we know the ladies other Senior Championships are pretty important events for people planning their once-a-year trip, so that's why we released the dates early."
One event that stood out from the schedule highlights already released is the Gladiators of Poker that comes with a $3,000,000 guarantee. The $300 buy-in makes it the lowest in-person Las Vegas WSOP bracelet event in history, something Effel believes will lead to bumper — even record-breaking — turnout.
Discover How to Navigate Big Field Tournaments with this guide
"I think for $300 it'll produce the biggest prize pool that's ever happened at that buy-in level."
"We're expecting Gladiators of Poker to be one of the largest participatory events we've ever had. I can see a lot of people having access to a bracelet that may not have had access to a bracelet in the past. Plus it allows for fast transactions — just three $100 bills. We think that's important to people. People don't want to wait in line so we want to make it as quick and painless as possible.
"You're going to see the full spectrum of poker players in this event — from the smallest player to the largest player playing in that tournament. For $300 it'll probably produce the biggest prize pool that's ever happened at that buy-in level ."
---
8 WSOP Rules You Didn't Know Existed!
---
As for any more surprises, poker fans will have to wait until 2023 for the release of the full schedule to see any other new events, but Effel said that it'll have something for everyone.
"There are gonna be a couple other events that are going to be at the end, but you'll have to wait and see the full schedule when it comes out. When you finally see the schedule you'll see that there's something you can play every day no matter the buy-in or what your bankroll is."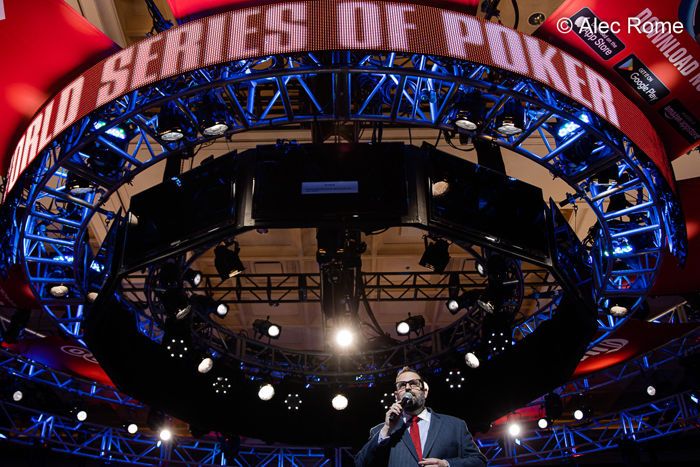 2023 WSOP Main Event
Then of course we come to the WSOP Main Event. Last year saw a change to the schedule in order to accommodate the second-largest Main Event field in history, but the 2023 schedule sticks with four flights from July 3-6, something Effel says is the right decision.
"Every year is a little bit different. We've been trying to keep the Main Event closer to the July 4 holiday, as it's a time when people can get off from work and it's when a lot of people take their vacations, so it makes a lot of sense to have the starting day around the holiday.
"Players have the four flights, plus you can still get in on either of the Day 2s on July 7 or 8 for two levels."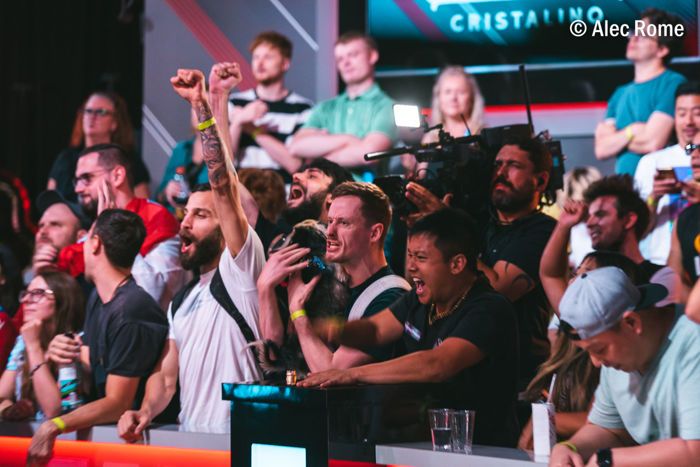 Effel believes that the quality of events and getting to experience the WSOP atmosphere makes it a truly special time of year for the poker world.
"The WSOP is the place to be. We want you to have not only a great experience but we want you to have quality events to compete in. It's a special time every single year for everyone in the world to get together and play poker.
"We want you to win as many bracelets as you can, and we want you to have lots of opportunities to be able to really enjoy your poker trip, whether you're playing one event or the full schedule."
We are delighted to announce the 2023 World Series of Poker will return to the Las Vegas Strip at @ParisVegas, and… https://t.co/pB5a3ySrxv
WSOP Stories
Not a year goes by without the WSOP throwing up some special stories. From David Jackson defeating Phil Hellmuth heads-up to Dan Cates doing the unthinkable and clinching back-to-back Poker Players Championships, Effel said that it's hard to replicate the WSOP experience anywhere else as a result.
"Everyone's talking, everyone's watching – it's something you can't replicate no matter where you go"
"The stories that come out of the WSOP are a little different to everywhere else. I know everyone wants that WSOP experience everywhere that they go, it's just really hard to replicate it because of all the resources we have during the WSOP.
"With so many people watching, it's great to hear all the stories from the tables, about the winners and everything. Every year we get excited about it, every year we can't wait to see who's going to win the events, who's going to win the Main Event, and what other cool stories are going to happen. Everyone's talking, everyone's watching – it's something you can't replicate no matter where you go."
Improving Ahead of 2023
Although the first year in its new home was an undoubted success, Effel says the WSOP has learned lessons to improve the experience for 2023, such as tweaking the way tournaments operate spread across two venues. Whereas in 2022 the majority of tournaments started in Paris, in 2023 more players will start on the Horseshoe side this year, and then spread out into Paris.
"Nothing too drastic, but we want to change the flow a little bit. What will happen there is there'll be fewer times that people will have to move which will create a better experience obviously. On days of mass capacity, you'll be wherever you're going to be in the scheme of things."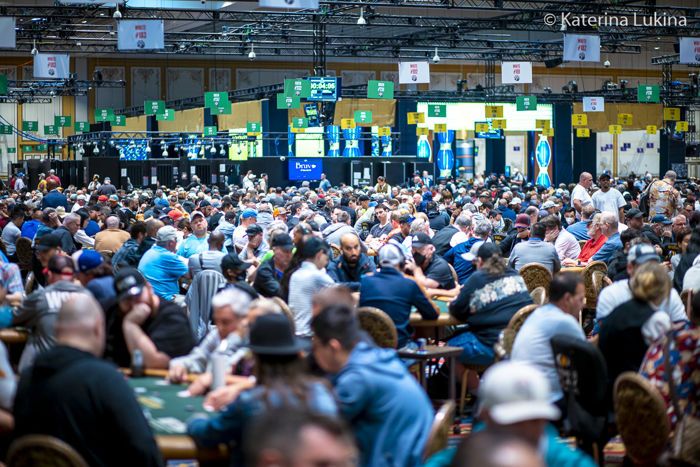 More efforts are being put in to make people — both players and staff — more comfortable. From new carpet to fixed AC, to brand new fiber-optic internet to speed up registration.
"We want everyone to be comfortable. We want everyone to know where they need to go. We want everyone to be serviced expeditiously. And you know, we want to have great events run by competent, talented people. We have a lot of those at the World Series of Poker. And we continue to train up the next generation of folks to make sure that that wheel keeps spinning and keeps producing high-quality talent.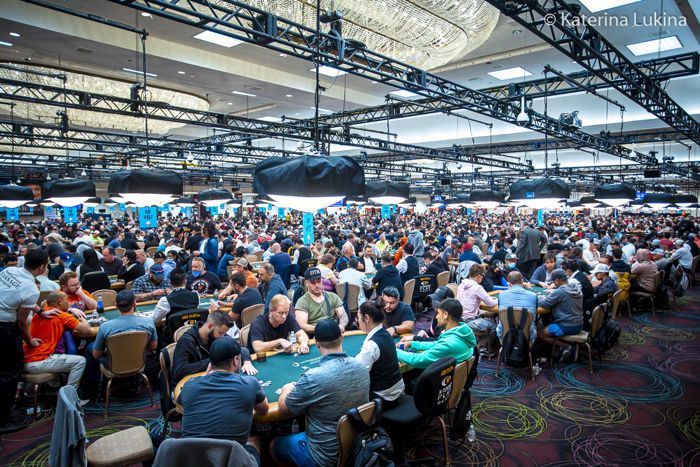 "We still have to remember that this is a temporary event; people come out and work for seven weeks. So we want to make sure we can fill the roster with good, talented people. And we can train them up and continue to increase the service levels.
"So we're improving in all those different areas. There are big challenges like a massive event like the World Series of Pokerand while I'll be the first to say it's not perfect, we strive for perfection every year."
---
How Much Money Players at 2022 WSOP Main Event Final Table Really Made
---
After all this time working around the WSOP, Effel says he still gets goosebumps once cards are in the air, and the sound of chips shuffling fills the air.
"It's very special to all of us," he said. "It's exciting because it's the fruit of our labor, but it's also the moment everyone's been waiting for all year long.
"And while there are lots of poker tournaments around the world – I mean, you can go and sit down and play at a poker tournament every single day these days – players will always know that when they sit down at the WSOP it's something extra special."

Executive Editor EU

Will Shillibier is based in the United Kingdom. He graduated from the University of Kent in 2017 with a BA in German, and then studied for a NCTJ Diploma in Sports Journalism at Sportsbeat in Manchester. He previously worked as a freelance live reporter, and video presenter for the World Poker Tour.