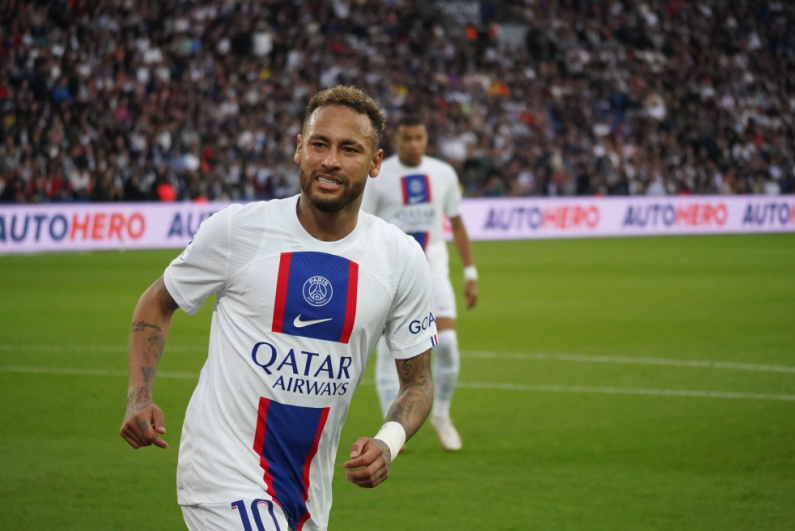 Brazilian soccer star Neymar took second place in the $5,200 Titans event over the weekend, winning $66,056. [Image: Shutterstock.com]
A talented person
Some people just seem to be good at everything. Neymar is not only an international football superstar, but also a very good poker player. Professionals have claimed in the past that the Brazilian is capable of competing at the highest level.
After suffering a serious injury while playing for his national team last week, Neymar now has some free time on his hands. Recovery could take up to a year, so that's a lot of free hours he now has to play poker.
59-player field at the PokerStars $5,200 Titan event
It seems that he doesn't waste any time and does so at a high level. The 31-year-old competed in the 59-player field at the PokerStars $5,200 Titan event over the weekend and was close to victory before losing heads-up to Lithuania's Dominykas Mikolaitis. The soccer star still took home $66,056 for his second place finish, which is his best finish at a major tournament.
In love with the game
Despite having a reported annual salary of £129 million ($158 million) at Al Hilal, Neymar still enjoys getting involved at the poker tables. As poker pro Thomas Eychenne described it PokerNewsThe Brazilian doesn't play for fame or fortune, but for the thrill that comes with victory. It is clear that he has a talent for the game, having achieved numerous notable results in other major events in recent years.
The São Paulo native took part in the World Series of Poker (WSOP) for the first time last year.
His involvement with poker has led to strained relationships with certain managers and teammates. In February, he was criticized by his then Paris Saint-Germain teammate and French superstar Kylian Mbappé for going out to play poker until the early hours of the morning following a midweek Champions League defeat to Bayern Munich. After winning the French Football League last season, he even skipped celebrating with his team to play poker in Monaco instead.
Enough time to concentrate on your interests
Neymar was playing in a World Cup qualifier against Uruguay last week when he suffered a serious knee injury, a torn cruciate ligament. Despite his lucrative contract, he will not be available to his new club for the rest of the season. He has played just three league games for the Saudi team since joining from Paris Saint-Germain for a reported €90 million ($95.5 million) in August.
He also sometimes streams casino game content
Neymar has many interests outside of football that will keep him busy while he recovers in his home country. In addition to playing poker and being a PokerStars Ambassador, he also sometimes streams casino game content on Twitch as part of his partnership with gambling platform Blaze. He was seen on live streams winning tens of thousands of dollars playing roulette.