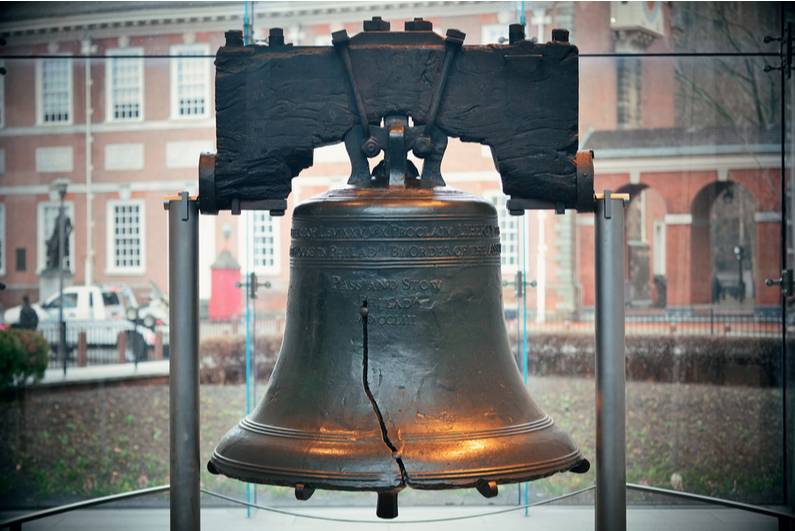 With the city's implementation of a new tiered system to define when and if COVID-19 restrictions are put in place, proof of vaccination is no longer required at Philadelphia casinos. [Shutterstock.com]
Indoor dining = casinos
Philadelphia's casinos got a boost on Wednesday, as the city instituted a new tiered system for COVID-19 safety measures, which, based on current statistics, allows restaurants to stop requiring proof of vaccination for indoor dining. The upshoot of this is that it also applies to indoor entertainment establishments such as casinos, bowling alleys, hotels, and the Wells Fargo Center, home of the Philadelphia Flyers, Philadelphia 76ers and Philadelphia Wings.
Rivers Casino Philadelphia has updated its COVID-19 information on its website to reflect the new standards. Live! Casino & Hotel Philadelphia's info is difficult to find, but it did make an announcement on Twitter. Protective face masks are still required.
it feels unfair to continue it longer than we have to have it"
Cheryl Bettigole, Philly's health commissioner, said in a press conference on Wednesday that their goal was always to lift the proof of vaccination requirement as soon as possible. "With cases dropping dramatically, positivity dropping dramatically," she said, "it doesn't feel like we have to have it in place right now, and it feels unfair to continue it longer than we have to have it."
New tiered COVID-19 precautions system
The city's new four-tiered benchmark system for COVID-19 restrictions is designed to give everyone a clear understanding of when and if specific mandates will be put in place. Bettigole said she is "not aware of a similar set of metrics in other places right now."
Philadelphia is currently in tier three, "mask precautions only." Tier three removes the proof of vaccination requirement for indoor dining (and similar activities, as we have seen) if three of the following are true: average new daily cases are under 225, hospitalizations are under 100, the positivity rate is under 5%, and cases have not risen by 50% or more in the last ten days.
it is possible that Philadelphia could hit tier four within weeks to lift mask requirements
The numbers are trending well enough right now that it is possible that Philadelphia could hit tier four within weeks to lift mask requirements. Removing vaccine mandates was more of a priority, though, as it was a larger stumbling block for businesses.
Variants have made for a wild ride
Philadelphia has been one of the strictest jurisdictions when it comes to COVID-19 health and safety measures. As did most of country, nonessential businesses closed in mid-March 2020. Indoor dining did not start back up again until September 8 of that year, and only at 25% capacity. Only about six weeks later, indoor dining was once again shut down. It resumed again at 25% capacity on January 16, 2021.
Early last June, all capacity restrictions were lifted for indoor dining as new daily cases were near their all-time lows. Casinos were allowed to go to full capacity on June 11. On August 12, 2021, mask requirements were put in place for indoor businesses, including casinos, with new cases on the rise again.
During this past holiday season, cases skyrocketed, thanks largely to the omicron variant. On January 3 of this year, Philadelphia required anyone entering a restaurant – customer or employee – to furnish proof of vaccination.