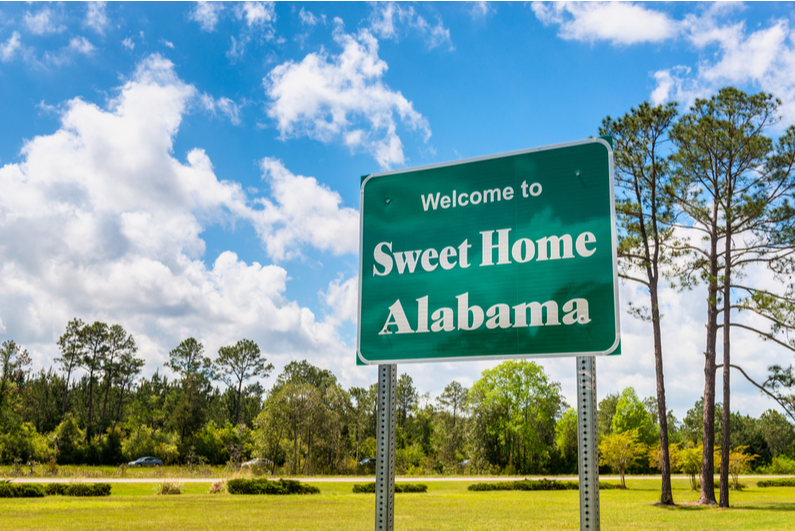 An Alabama Senator has introduced a raft of bills that aim to legalize commercial casinos, sports betting, and a state lottery. [Image: Shutterstock.com]
A package of bills
An Alabama lawmaker has introduced a package of bills that propose gambling expansion in the forms of legal sports betting, commercial casinos, and a state lottery. Senator Greg Albritton, who is the chairman of the Senate General Fund budget committee, believes that statewide gambling regulation is necessary in Alabama.
needs support from three-fifths of members in the Senate and House
The bills that Albritton introduced on Thursday would go to a public vote if the legislature approves them. For a constitutional amendment to get the green light, it needs support from three-fifths of members in the Senate and House.
Albritton believes that the illegal gambling industry is "running rampant" in Alabama. He explained that the state suffers the consequences of gambling without getting any benefit. The bills are set for consideration on Tuesday in a Senate committee.
Extension gambling expansion
As part of Senator Albritton's plan, the Alabama Education and Lottery Gambling Commission would be created to supervise the state lottery and to be in charge of casino licenses. The plan proposes the issuance of a commercial casino license to five properties, as well as the authorization of a couple of satellite casinos.
Casinos would be able to offer table games and slot machines
The casinos would be able to offer table games and slot machines, while the satellite casinos would be able to host a fixed number of gambling machines. Sports betting would be allowed at sites owned by the Poarch Band of Creek Indians, as well as at dog tracks. The tribe would also be able to start offering table games at its three existing casinos.
Net revenue from the state lottery would go into a scholarship program. A 20% tax on casino net gaming revenue at would funnel money to both the state's General Fund and local governing bodies.
A historically conservative state
These proposals are similar to one that got passage last year in the Senate, but stalled in the House. Senator Albritton has addressed some of the concerns from last year's bills, including dealing with issues regarding the distribution of revenues and the number of permitted operators.
Fewer than a dozen meeting days remain in Alabama's 30-day legislative session. However, Albritton is confident that there is sufficient time left to properly consider these bills. It is unclear what level of support this plan will get; Many lawmakers in Alabama are vehemently opposed to any form of gambling expansion, while others are in favor of setting up a state lottery but not having licensed casinos.
Alabama is one of the most restrictive states when it comes to gambling. It is one of just a handful of US states that does not have a state lottery.
You have to go as far back as 1999 for the last time that Alabama lawmakers approved a lottery bill. The public ultimately voted against the creation of a state lottery. All attempts since then to create a lottery or to legalize casinos have failed.