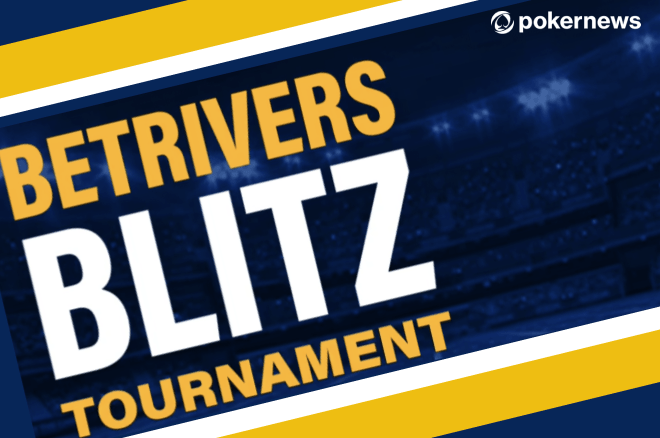 Are you ready for a slots adventure like never before?
This September BetRivers Casino ups the ante and offers players a series of epic new slots tournaments that are sure to get hearts racing.
Monday through Thursday will soon become your new favorite days, with daily qualifier tournaments promising breathtaking action and exciting rewards. Adding the thrill of competition to existing slots excitement, slots tournaments see players vying for even bigger prizes in a fast-paced and fun social environment.
In this article we take you on a journey through the exciting world of slots tournaments at BetRivers Casino. Dive into the details with us as we unveil what slots tournaments are, the incredible prizes at stake, how to get involved, and bonuses and promotions to get you started.
Whether you're a seasoned casino pro or new to the scene, this is your chance to experience one of the most exciting formats online casinos have to offer!
---
What are slot tournaments?
In the ever-changing and innovative world of online casinos, slot tournaments have emerged as a new phenomenon that is capturing the hearts and minds of players across the United States.
Full of energy and anticipation, slot tournaments have become a staple at online casinos and are quickly gaining popularity among casino enthusiasts. Slot tournaments add a healthy dose of competitiveness, add excitement and make the sometimes lonely and familiar world of slot gaming a more social experience.
Slot tournaments usually give players a set amount of credits and a limited amount of time to play a particular slot. The goal is to compete with rivals to rack up as many wins as possible within that timeframe, which can catapult players to the top of the competition leaderboards. Those with the highest scores are then rewarded with epic prizes or bonuses reflecting significant success in defeating fellow players.
So if you're looking for a gaming adventure that will take your slots experience to the next level, slot tournaments are the place to be – and BetRivers Casino's September slot competitions are some of the best around .
---
Play BetRivers Casino September Slot Tournaments
Available in USA to casino players in Michigan, New Jersey and West Virginia, BetRivers Casino is one of America's most popular online casino sites, offering their players an incredible selection of casino games and the best online slots.
BetRivers Casino is an online casino dedicated to providing the latest gaming innovations Slot tournaments in September. From September 4th to 30th, 2023, players in all US BetRivers Casino jurisdictions will have the opportunity to jump into the action.
The BetRivers Blitz slot tournament consists of three qualifying roundswhich is then followed by one Wild Card Draw and an epic final round. The qualifying rounds take place every week in September from Monday to Thursday. A full list of qualifying dates is below:
Monday 4th September – Thursday 7th September
Monday 11 September – Thursday 14 September
Monday 18 September – Thursday 21 September
It couldn't be easier to secure your place in the incredible final round! Simply collect 500 loyalty points by playing your favorite casino games during the qualifying round and you have a chance to enter and win.
But that's not all – if you don't make it to the final round during the qualifying rounds, All hope is not lost!
On September 26, 2023, the wild card drawing will give players in Michigan, New Jersey and West Virginia a valuable second chance. Wild Card draw winners not only receive bonus money; You'll also secure entry into the highlight of September's slot tournament series – the final round.
Players can mark September 29-30, 2023 in their calendars for when the final round will unfold in all its glory. It's sure to be a showdown like never before, as this high-stakes arena pits the best against each other, with qualifying round winners and wild card draw winners going head-to-head.
For more details and a look at great sign up offers and other weekly promotions click below to be redirected to sign up at BetRivers Casino.
Don't miss your chance to attend one of the gaming events of the year this fall – September's Slot Tournaments at BetRivers Casino!
The promotion featured on this page was available at the time of writing. As some casino promotions change daily we recommend checking the website to see if they are still available. Also, please don't forget to read the Terms and Conditions in full before accepting any bonus.

Casino Content Executive