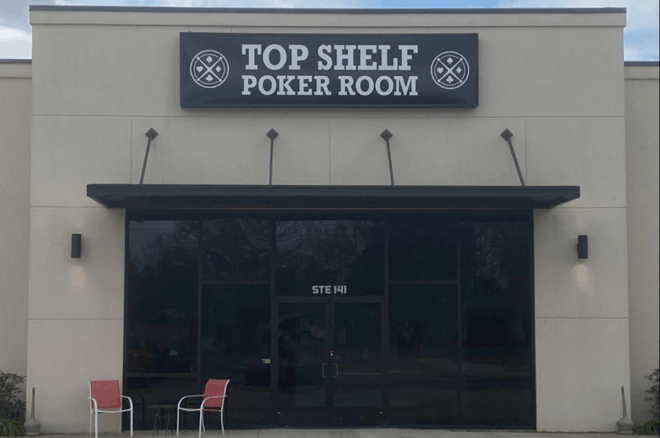 A co-owner of a Texas poker room that was raided last week and might soon face felony charges for illegal gambling told PokerNews he's ready to fight back against the county trying to put him out of business, and potentially in jail.
Top Shelf Poker Room, which has operated for over five years in Flint, a small town about 100 miles southeast of Dallas, was shut down last Thursday following an overnight raid. No one was arrested but the card room is no longer permitted to operate.
Jesse Vann, one of three owners, wasn't in attendance when authorities stopped by unannounced to force the business's immediate closure, but he was informed about the situation shortly after. He said all business assets were frozen by police, including some charitable funds.
"We were doing a fundraiser for International Women's Day and they even took that money," Vann said via a phone conversation.
What happened?
According to Vann, the police didn't give much of an explanation as to why they raided his poker room. He has a business license and a permit to operate, and the county, Smith County, had even approved his business model.
Dallas' Texas Card House is facing a similar situation as we reported last monthalthough that room remains open, and other Dallas area poker clubs have been in some hot water over allegedly operating what some lawmakers claim to be illegal gambling.
At Top Shelf Poker Room, as Vann explains, they operate the same as dozens of other card rooms in the Lone Star State. No rake is taken out of cash game pots. Instead, the room charges a $25 monthly membership fee ($200 annually) and an hourly seat fee, which depends on how many hours played.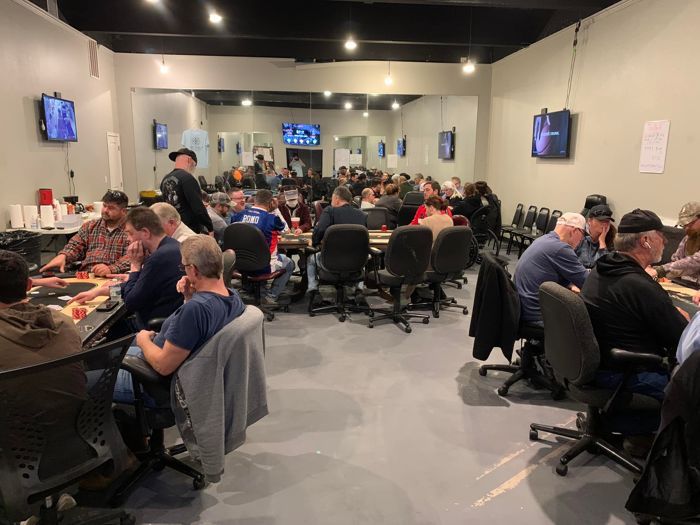 Smith told KLTV, an ABC affiliate in nearby Tyler, Texas, that investigators who had been working undercover for months had built up probable cause to determine illegal gambling was taking place at Top Shelf Poker Room, a claim that Vann vehemently disagrees with.
"Even though you donate to charity from the very beginning in the setup of poker, how you pay for it and how you operate it makes it legal or illegal," Smith told KLTV.
Vann told PokerNews that the business model hasn't changed since he took over the club about a year ago. His staff isn't taking rake out of pots, he says, which would be unquestionably illegal in Texas.
As for Vann's operational strategy, the Smith County police aren't the only ones who have concluded poker is illegal in Texas even with the membership-based model. Others, however, disagree and argue that a loophole in Texas Penal Code 47.04 allow for poker so long as there is no "economic benefit," or rake, gained from the games alone.
Arrests Forthcoming?
PokerNews reached out to Smith County Sheriff Larry R Smith for comment on why Top Shelf was raided.
"While I appreciate your questions and would be glad to answer them, however, this is an outstanding criminal investigation. Additionally, arrests are expected in this case in the near future," Smith responded via email.
Vann said he wasn't certain if he should expect to be arrested at first, but now he's concerned he could face felony charges.
"I met with my attorney today and he plans to meet with the district attorney to hopefully settle this," he said.
Vann said the county originally had approved of the membership-based poker room business model, but he says they are now changing their stance and he isn't sure why.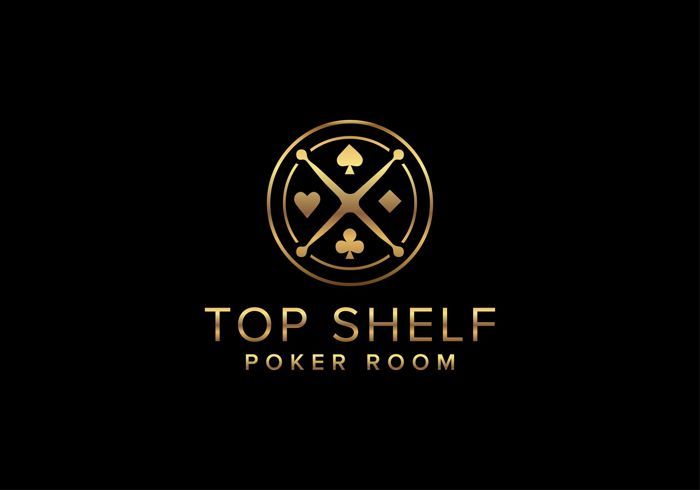 Seeking Assistance to Cover Legal Fees
Fighting potential felony charges in court won't be cheap. According to the Top Shelf co-owner, his attorneys have informed him he may need to come up with as much as $100,000 to defend this case.
"Some of these other rich poker room owners in the bigger rooms have millions of dollars to pay for legal expenses, but I sure don't," he said.
As a result, he was forced to set up a GoFundMe in hopes of raising money for the expected legal expenses.
"We love poker, helping our community, and the great state of Texas. Thank you all for your love and support. Hopefully, we can get any issues resolved," the GoFundMe reads.
Top Shelf Poker Room is the only card room in the county. Vann said that police have frozen every company asset and even forced management to open the ATM machine so they could remove the cash inside. As such, the three owners do not have available funds to fight the case in court. Hence, where the GoFundMe comes into play.
We'll continue to monitor the situation in preparation for our PokerNews road trip through Texas March 24-30, which we briefly touched on during a recent PokerNews Podcast episode.
*Images Top Shelf Poker Facebook.