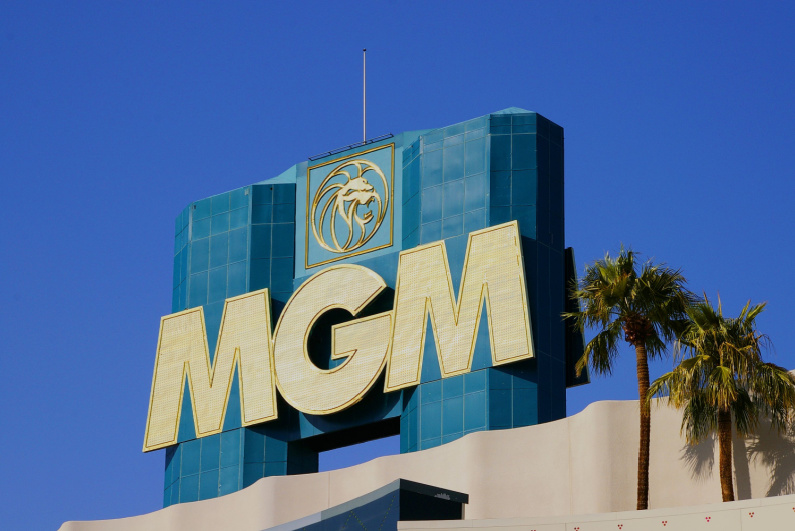 Despite all the hacking drama MGM and Caesars have experienced recently, TIME has named them the top two gaming companies in the world for 2023. [Image: Shutterstock.com]
MGM leads new ranking
In a refreshing change of headlines for MGM Resorts International, which was hit by a cyberattack, TIME has named the Las Vegas-based company one of the world's best companies of 2023. The new statistical ranking from TIME and data collection company Statista includes 750 of the world's best companies, making MGM the world's best gaming company.
The ranking found a growth rate rated "very high" for both Reno and Vegas-based companies.
According to the annual ranking of the US publishing giant, MGM was the top gaming brand, ranking 218th out of 750. Its sister company, Nevada-based Caesars Entertainment, also a recent victim of a $30 million hack, was not far behind at No. 277, with its growth rate rated as "very high."
In terms of employee satisfaction, MGM ranked 615th, followed by Caesars at 691, again close behind. In TIME's Hospitality, Travel and Leisure category, the two companies were the top performers among the six gaming companies that made the top 750.
Rest of the best
While MGM and Caesars are well ahead of Wynn Resorts, which ranked third among gaming companies with a position of 430, TIME also predicted a "very high" growth rate. Only Paradise, Nevada-based gaming giant Las Vegas Sands was ranked No. 483, with a "moderate" growth rate.
Coming in fifth among gaming companies was FanDuel's parent company Flutter Entertainment, the only non-U.S.-based company among the six gaming giants. In the rankings, the Irish-headquartered iGaming titan sits at number 597. Although TIME ranks Wynn ahead of Flutter, the latter's FanDuel Sportsbook is the US market leader, contributing to its "very high" growth score.
The bottom gaming company among the world's top companies was Penn National Gaming at No. 716. Despite its nightmarish affair with Barstool Sports, Penn has big sports betting ambitions through its ESPN partnership, and like Flutter, TIME gave Penn a "very" rating. "High" growth stamp.
Digital is a safe bet
BetMGM, MGM's co-owned brand, joins Caesars, Flutter and Penn as companies with a significant impact on the sports betting industry to achieve the very high rank. While TIME also rated Wynn "very high" for 2023, the company only announced in August that it was shutting down its entire U.S. sports betting operation, WynnBet.
reflects the power in the TIME rankings of technology-related or pure technology companies
Despite Wynn's exit, the fact that the digital sports betting divisions of four of TIME's six major gaming companies are driving the growth of their parent brand reflects the power that technology-related or pure-play technology companies have in the TIME rankings. Microsoft confirms this by taking the top spot as the world's best company of 2023, followed by Apple, Alphabet and Meta.