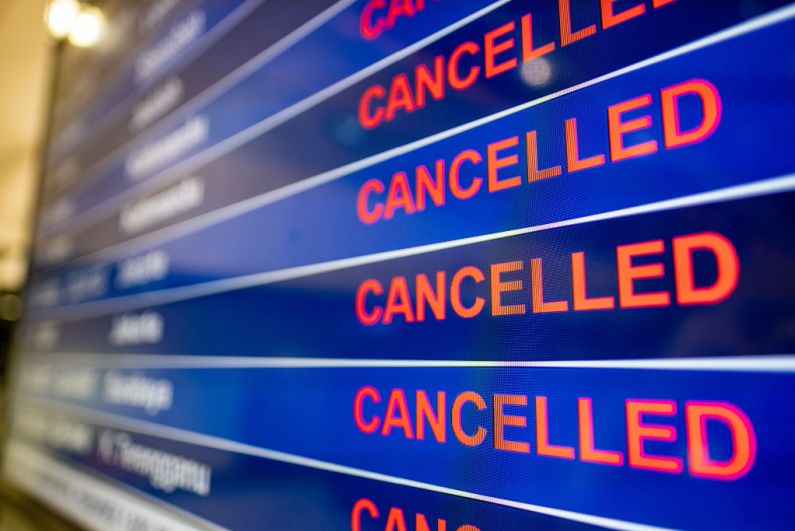 PokerStars players were left upset after technical difficulties led to the cancellation of tournaments on Sunday. [Image: Shutterstock.com]
A big blow
Technical difficulties at PokerStars led to the cancellation of tournaments on Sunday. Some events were already running when PokerStars revealed that it was ending all of the day's action.
one of the online poker platform's busiest Sundays in 2022
The active events initially had a 90-minute delay before the plug was pulled on them. There had been a lot of anticipation for many of Sunday's tournaments, with numerous World Championship of Online Poker (WCOOP) events being on the schedule. It was set to be one of the online poker platform's busiest Sundays in 2022.
While the exact cause of technical difficulties is still unknown to the public, some players had been experiencing numerous issues, including software crashes. There were many big-name players, even PokerStars Ambassadors, who were impacted by the cancellations. It is unclear if it was an external attack or some sort of internal failure.
Different compensation methods
When announcing the mass cancellation, PokerStars posted the three different compensation methods used depending on the status of the tournament at the time of the stoppage. The "Rollback" option returns players their original buy-ins and tournament fees.
Another option is called "Roll Forward (No Players in the Money)" and happens when a tournament is underway, but has not reached the money. All players get their entry fee back, while half of the prize pool is equally distributed to players still in the tournament. The other half is split proportionally depending on the current chip counts of the players at the time of cancellation.
The final compensation option is called "Roll Forward (Players in the Money)." With this method, players get a tournament fee refund, the players still alive in the tournament received "the minimum prize not yet awarded at the time of cancellation," with the rest of the prize pool distributed by chip count.
Players not happy
There has been no communication as of yet by PokerStars about the rescheduling of Sunday's events. On the back of the tournament cancellation news, many PokerStars players took to Twitter in order to vent their frustrations:
PokerStars is not the only online poker platform to have had technical difficulties disrupting big events and surely will not be the last. Numerous major platforms have been subject to distributed denial of service (DDoS) attacks over the years which have forced them to go offline. Others have had internal difficulties that have led to outages.