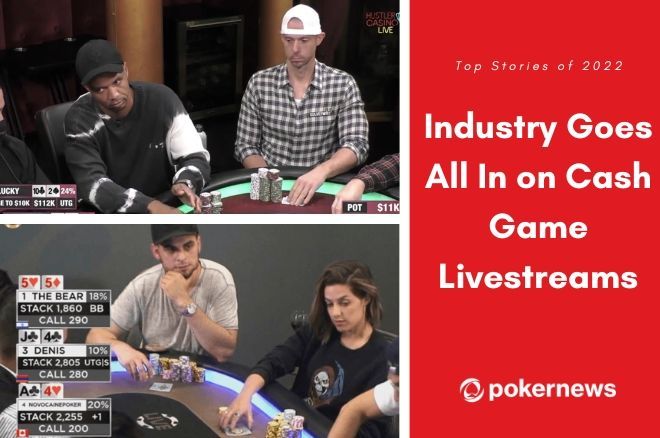 Tournaments are the format that usually garners the most attention from the poker community. People love watching fellow players battle it out for supremacy and become the last one standing, getting their hands on a massive cash prize and an all-important trophy. Notice how we said usually grabs the attention of the poker community? Streams of tournaments are still hugely popular, but cash game streams have exploded in popularity in 2022.
The televised High Stakes Poker, launched in 2006, gave viewers an insight into the private world of high-stakes poker rooms. Some of poker's biggest names, elite-level pros such as Doyle Brunson, tom dwan, Phil Iveyand Daniel Negreanu clashed in $300/$600 games that has a $100 ante, leading to some colossal pots. High Stakes Poker has been behind the PokerGO paywall since 2020, but cash game fans have been able to get their fill with online and live cash game streams dominating the scene.
Building on Cash Game Streams 2021 Success
Cash game streams hit the headlines for all the wrong reasons in 2019 thanks tothe Mike Postle cheating scandal, a story that refused to go away for the best part of two years. However, in 2021, cash game streams began capturing the imagination of viewers with some crazy high-stakes action at the Super High Roller Bowl Europe festival, and Leon Tsoukernik's High Stakes Cas$h King$ streamwhich included the casino owner scooping a €740,000 Pot-Limit Omaha pot.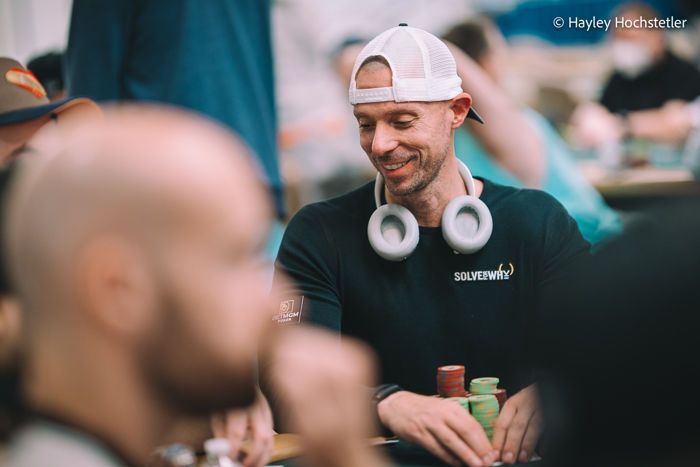 The first month of 2022 wasn't even over when we were treated to some incredible action on the Live at the bike streaming. Matt Berkey had aces cracked in what was a $205,300 pot, which kind of set the tone for the rest of the year.
Another huge action hand occurred on the Live at the Bike stream in August. Eric Persson clashed with Eric Hicks in an insane $290,000 cooler when he improved to the nut flush only for his flush-completing card to gift Hicks quad aces!
It was not only live cash game streams that caught the eye in the early part of the year because online poker popped its head above the parapet and showcased some juicy games.
GGPoker, during its Awesome MILLION$ Week in February, streamed the action from a star-studded cash game at nosebleed stakes. Search luminaries as Viktor Malinovsky, Mikita Badziakouski, Marius Gierseand Barack Wisbrod locked horns at a $2,000/$4,000 table that went a little crazy. PokerNews went through the five biggest hands from the 70-minute stream, and the pots from those hands weighed in at an eye-popping $4,126,246 thanks, in part, to a pair of seven-figure pots! Imagine being on the losing end of one of those, also.
Poker at the Lodge Putting Texas On The Poker Map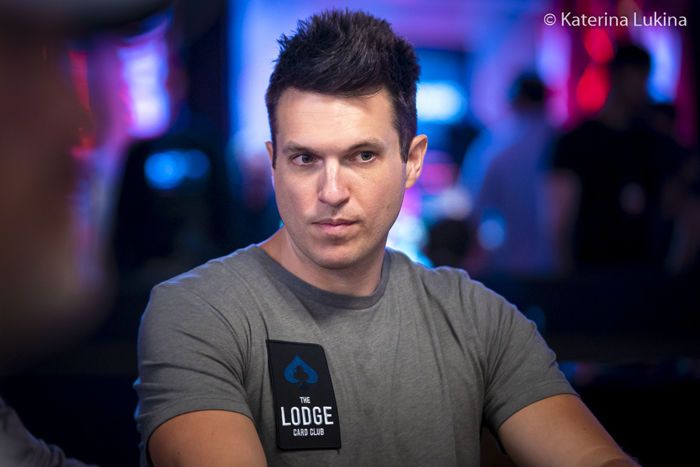 Doug Polk, Andrew Neemeand brad owen clubbed together and bought a poker room in Austin, Texas. The Lodge Poker Club, dubbed "Lodge Mahal," is the largest card room in Central Texas. The trio set about hosting poker tournaments, festivals, and cash games at the 60-table venue, with the live-streamed "Poker at the Lodge" making its debut during the year.
Among the many highlights from Poker at the Lodge were a player mis-clicking the nuts on the river and folding an unbeatable hand, and Polk getting owned by a club member that was, let us say, had consumed a few alcoholic beverages!
Hustler Casino Live Stream Dominates Proceedings; Influencers, Drama, and Controversy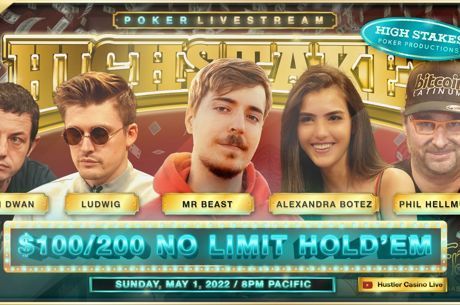 Hustler Casino has been in business since mid-June 2000 but it was in 2022 that people sat up and took notice of the poker taking place there. The late pornography baron Larry Flynt bought the El Dorado Club in 1998 for $8 million and built the Hustler Casino on the site.
Hustler regularly streams cash games but nobody, probably not even Hustler, could have predicted how those streams would explode this year. Viewing figures went through the roof in late-April and early May when a seemingly innocuous $100/$200 No-Limit Hold'em game was streamed on YouTube. Phil Hellmut and Tom Dwan were in attendance, which was enough to cause a few heads to nod, but then it was announced that YouTube sensation "MrBeast" was jumping in on the action. For those of you who are not aware, MrBeast is approaching 100 million subscribers to his YouTube channel!
MrBeast took to the high-stakes game like a duck to water, walking away with more than $430,000. Chess Twitch streamers Alexandra Botez scooped $458,000 profit, while MrBeast's fellow streamer Ludwig Ahgren also left the table with over $400,000 more than he sat down with!
Such a fantastic stream set the tone for the rest of the year, and the Hustler live stream was never out of the headlines, for good and for bad reasons.
Nick Vertucci was involved in an eye-popping hand, while Wesley Fei channeled his inner Tony Gas as he talked trash Chris "Luda ​​Chris" Chen following the latter's failed bluff with the lowly seven-deuce.
Viewers were captivated by some huge pots, life-changing sums for most mere mortals. Hellmuth possibly angle-shot on one stream, the legendary Phil Ivey turned out for another, while one lucky player cashed out $800,000 more chips than they started with.
That Jack Four Hand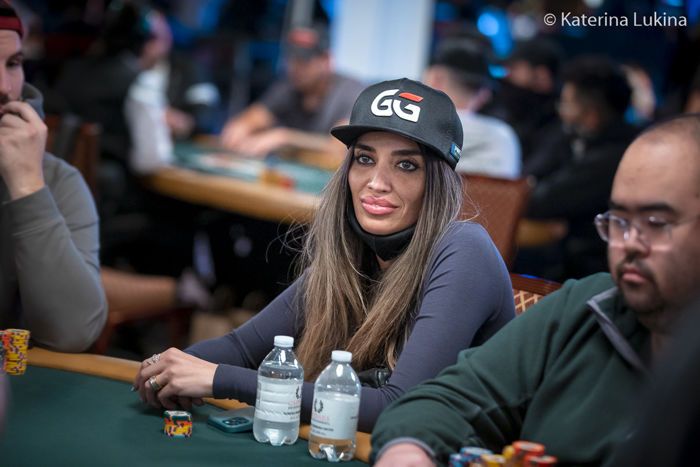 However, Hustler will forever be remembered for that hand and the furor it ultimately caused. Garrett Adelstein Had a glowing reputation in live cash game circles, but his fanbase extended throughout 2022. Adelstein was an almost permanent fixture on the Hustler live stream, winning some massive pots, and finding himself on the end of a gut-wrenching slowroll.
Nothing could have prepared Adelstein for what would happen in late September during a $100/$200/$400 cash game featuring a $400 big blind ante. A seemingly straightforward hand resulted in Robbi Jade Lew making an extraordinary call with jack-high in a $269,000 pot, with Lew's jack-four being good and remaining so. We're not going to go into much more detail about the Adelstein/Lew hand because you have probably guessed a more in-depth piece is likely to come your way over the next few days!