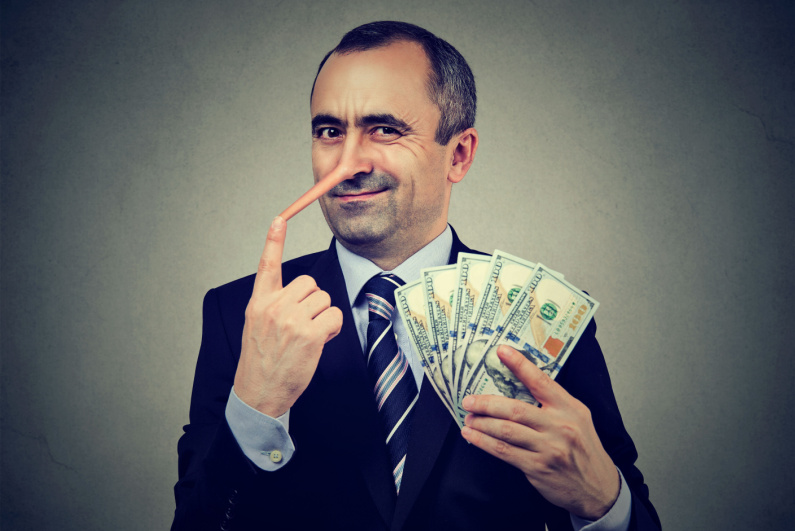 A Las Vegas-based life coach has been arrested after he gambled away millions of dollars of investor funds at casinos. [Image: Shutterstock.com]
Scamming all the way
A Las Vegas resident is facing accusations that he operates a Ponzi scheme, using the funds to feed his gambling addiction. Rodney Buckle was recently arrested by Las Vegas police on numerous fraud-related charges.
Instead of investing people's money into the stock market like he said he would, the 65-year-old instead allegedly gambled away millions of dollars. A co-defendant in the case already pled guilty last year to theft, conspiracy, and securities fraud charges. Warisra Stevens was sentenced to at least 19 months of prison time.
did not hold any relevant federal or state licenses
Buckle had operated his business under a variety of names and claimed to be a financial advisor and life coach. He did not hold any relevant federal or state licenses. One of his online ads stated: "Rodd University is a membership-based social club providing a platform for research and discussing topics ranging from current events to the stock market."
Uncovering the scheme
State investigators discovered that some people had contributed at little as $100 to the alleged Ponzi scheme, while others spent over $700,000. Buckle guaranteed significant returns from the investments. At one stage, he informed investors that he would require more funding in order to generate further returns. This led to some investors taking out new credit cards, refinancing their mortgages, and getting bank loans in return for so-called guaranteed returns.
originally promised a 50% return on invested funds
the investigation into the scheme began following a complaint to Nevada state authorities from a couple who never received their supposedly guaranteed return on investment. Buckle had originally promised a 50% return on invested funds in 2015. The couple tried to get some of their investment back in 2017 in order to pay for bills, including those relating to a cancer diagnosis. They had contributed tens of thousands of dollars.
The couple eventually discovered that Buckle had a Securities and Exchange Commission (SEC) judgment against him from back in 1999, resulting in him having to pay restitution of $3m to investors who had been misled.
Funding a gambling addiction
Buckle's co-defendant in the case was his girlfriend. Speaking to investigators, she explained that Buckle would withdraw almost $25,000 weekly for gambling and personal use. Buckle funded his girlfriend's lifestyle and she claimed that the entire business was just a Ponzi scheme. It was Stevens who revealed that Buckle is a gambling addict and could wager between $5,000 and $20,000 each day.
Through further investigation, it was found that Buckle had placed sports bets totaling $2.4m at the Westgate Hotel and Casino sportsbook before he got banned, losing $76,000. He had also placed $440,000 worth of wagers at the South Point casino, resulting in $434,000 in losses.
Authorities initially issued an arrest warrant for Buckle and his girlfriend in December 2019. It is not clear why it took so long for Buckle to be arrested and it appears that he actually self-surrendered. He is currently being held without bail, pending a January court date.