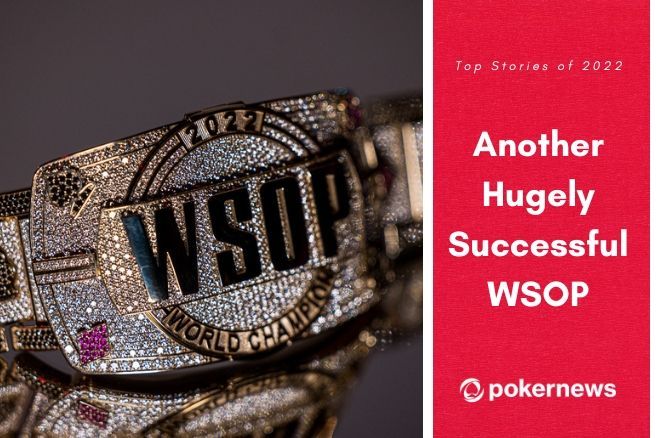 the World Series of Poker is no stranger from appearing in the annual PokerNews Top Stories series.
In 2021 the return of the live WSOP was our number one story, and the 2020 Online WSOP Main Event also featured prominently in the countdown the previous year.
This year we're looking back at the success of the 2022 WSOP at its new home on the Las Vegas Strip, speaking with WSOP Vice President Jack Effel to find out what exactly went in to making the move as seamless as possible.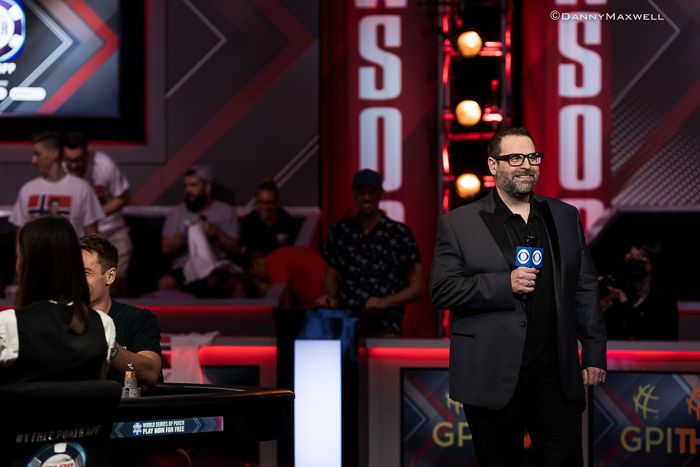 ---
Interview: Vice President Jack Effel Looks Ahead to 2023 WSOP
---
Preparations Ahead of the Move
The uniqueness of the WSOP is something that cannot be understated, and the move from the Rio All-Suites Hotel & Casino to Bally's — now the Horseshoe — and Paris Las Vegas was a long time coming, according to Effel.
"There's nothing else like the WSOP out there," Effel said. "You can't really compare it to anything else. You had hundreds of tables and tens of thousands of unique people across two different properties — which were both new for everyone — it's just a lot."
---
World Series of Poker Site Bally's Officially Renamed Horseshoe Las Vegas
---
Conversations were underway long before news broke of the impending move, and Effel says that the WSOP worked hard to see how the Series would work in the new space and what would need to be done to the existing infrastructure.
"There's nothing else like the WSOP out there"
"It wasn't until a few months before the 2021 WSOP that we really started to talk about it seriously," said Effel. "And then wasn't until the end of that event that we properly dived into it, which was exciting!
"There were still a lot of unknowns, but we went about things trying to produce the best event possible.
"At the end of the day, it was about setting it up and being prepared. The more prepared we were, the better things run and the better the experience for everyone will be."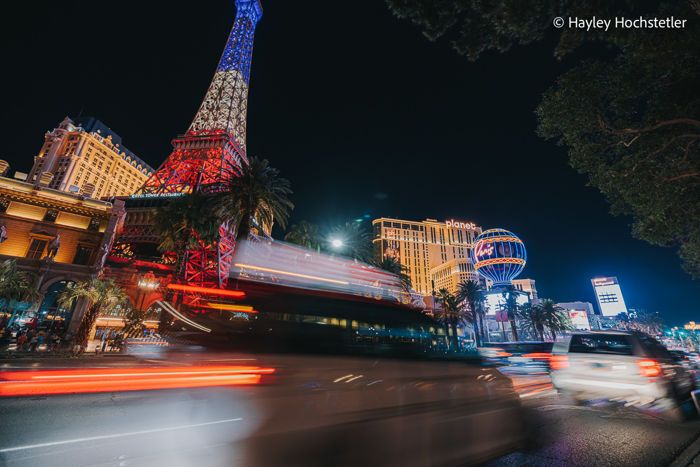 The Move Itself
Transferring the entire WSOP from one venue to another was a massive project in itself, made more difficult by the fact that there were just six months between Series, instead of the usual ten. Effel says that this six-month stretch was packed with activity.
"Once we got everything moved over, we had to start working on the buildings themselves. We needed to be able to hang lights and secure the surveillance cameras. We bought over a million individual new chips — they literally came in just days before we opened ; they all had to be unpacked, inventoried, and stored somewhere.
"I'm not going to sugarcoat things, we had internal things [go wrong]. Things that people may or may not have seen, small technical things. But everyone experiences these, and you just try to make things better for future years."
Overall, Effel says that the event was an overwhelming success and paid tribute to all the staff involved in ensuring the event ran smoothly.
"The WSOP is full of challenges," he said. "And the way that you run it successfully is that you address the challenges. When you put that many people — thousands of people every single day, with hundreds of employees — when you do stuff this big, things are going to break. But they didn't break that much, and the majority of things were pretty smooth."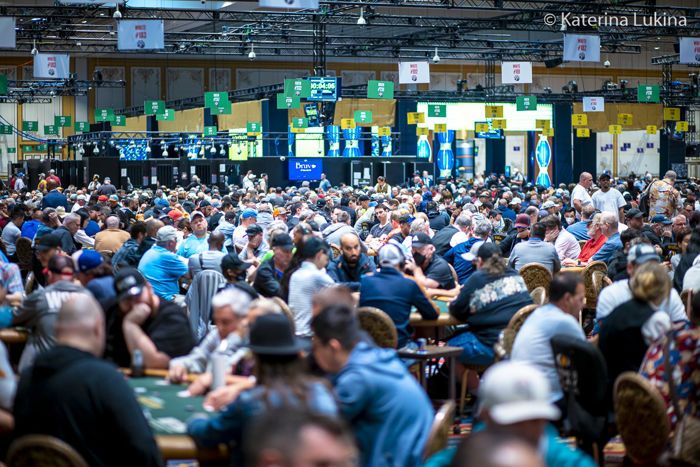 2022 WSOP Main Event
After all that preparation, the entire series went off just about without a hitch, putting up some huge numbers in the process. Almost 200,000 entries in bracelet events alone and almost $350 million in prize money, with the second-biggest Main Event of all time (8,663 players)
---
Espen Jorstad Wins 2022 World Series of Poker Main Event for $10,000,000
---
"I mean, there's nothing like that anywhere," said Effel. "To be 110 away from the record in this modern-day regulated and legalized environment is a pretty spectacular accomplishment. And I think 2023 is the year that we actually exceed the record for the Main Event"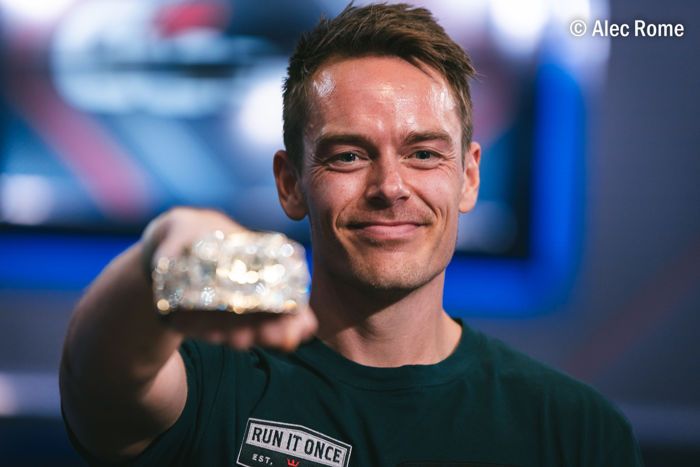 Favorite moment of the summer
We asked Effel for his favorite moment of the summer, and he was quick to point out the success of the inaugural Million dollar bounty.
"Having everyone get to push that button and see if they were going to get a treasure chest and win a big prize, they were just some great moments. We know Mystery Bounty tournaments are pretty popular; a little sense of luck and that sense of skill.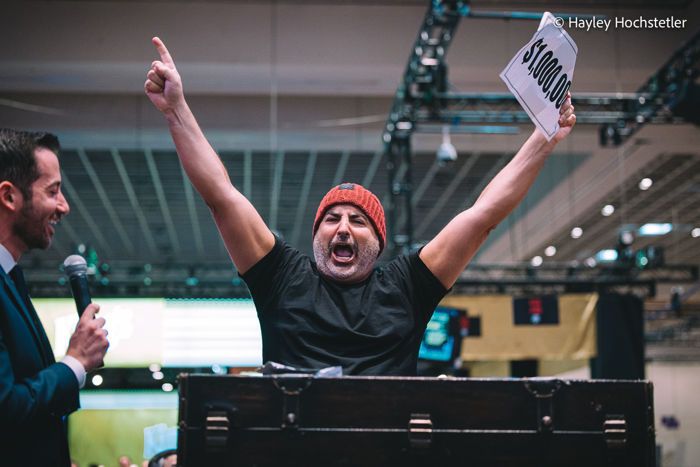 "We did some cool things this past summer, and that's why we've redefined the event for 2023 and the reason why we've moved it to the start to try and highlight the event even more."
After Matt Glantz's $1,000,000 win in 2022, next year's event will see $1,000,000 guaranteed for the winner, and Effel is expecting a big turn out.
"I think it's gonna be one of the biggest most talked about stories of 2023 — aside from us breaking the Main Event record. I really like the way GG designed the software for everyone to push the button. I think it was the coolest thing I 've ever seen. I think we're gonna do 20,000 entries or maybe more."
Looking ahead to 2023
The WSOP isn't resting on its laurels. The transition to the Horseshoe is complete, and the countdown to WSOP is well underway. Additionally, Effel says that certain issues are already being addressed, whether that's the air conditioning system, food options, uncomfortable chairs, or ensuring registration remains as uncomplicated as possible.
---
2023 WSOP Dates Confirmed; Initial Schedule of Events Released
---
"We always go in with our eyes wide open. We never go in thinking that we know everything, and we always try to make things better. Obviously, you want everything to be perfect, and you hope that it is, 90 plus per cent of the time, but we're not really graded on all the things that we get right. We're graded on how we handle the things that go wrong."
"And every single person that competes – whether it's a bracelet event, side event or live game – or anyone that's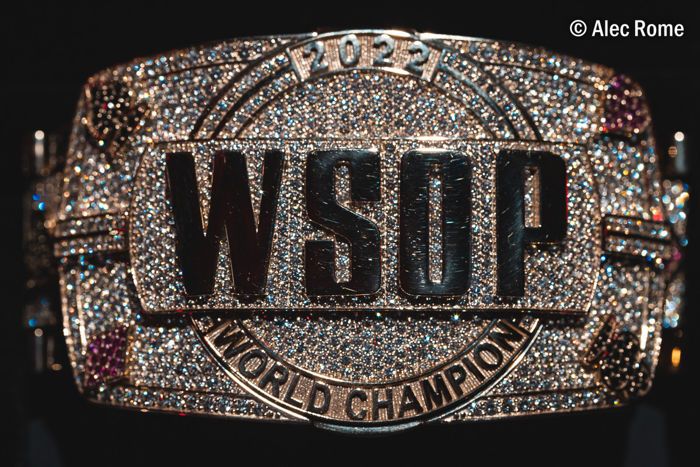 coming to work the event and be part of the WSOP, we want them to have a good experience and we appreciate every single one of them."

Executive Editor EU

Will Shillibier is based in the United Kingdom. He graduated from the University of Kent in 2017 with a BA in German, and then studied for a NCTJ Diploma in Sports Journalism at Sportsbeat in Manchester. He previously worked as a freelance live reporter, and video presenter for the World Poker Tour.