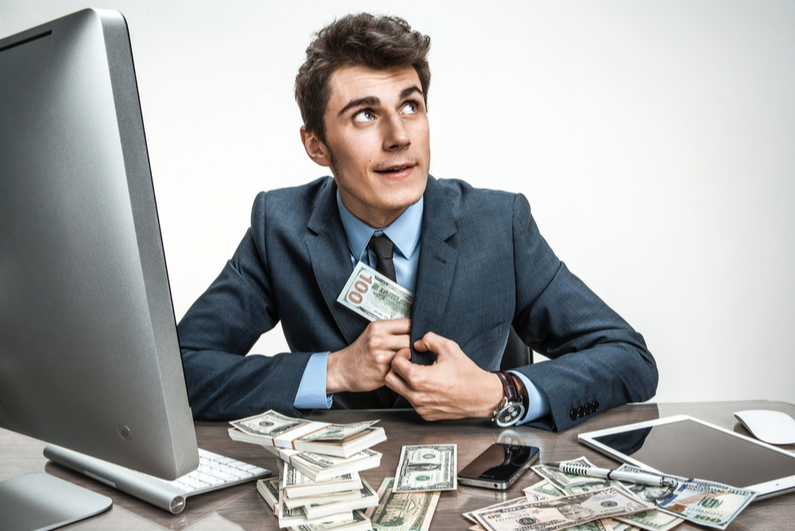 The former treasurer of Uniontown, Pennsylvania stole over $106,000 from tax accounts and spent it traveling and gambling. [Image: Shutterstock.com]
Following the money
A Pennsylvania treasurer has been charged with stealing over $100,000 of public funding which then went to cover vacations and gambling expenses.
"The defendant is a public official entrusted to oversee city funds with integrity and accountability," said Attorney General and Governor-elect Josh Shapiro in a press release. "My Office will investigate and prosecute anyone who abuses their position of power for their own financial gain."
thieved $106,000 from 2020-21 while serving in office
The accused is Uniontown's Antoinette Hodge, who is believed to have thieved $106,000 from 2020-2021 while serving in office. The money was illegally diverted from school and city tax revenues, among other sources.
Pennsylvania treasurer spent tax funds gambling
The City Council launched an investigation in 2021 after more than a dozen taxpayers were informed they were behind despite having already submitted their payments. That tracked back to Hodge and helped lead to the recent accusations.
Hodge created a system that allowed her to commit the offenses by restructuring the flow of responsibility, giving her total control over a variety of important tasks.
"Staff at the City's Treasurer's Office tested that various changes were made under Hodge's leadership, including Hodge taking over filling out deposit slips, taking over as the sole person reviewing the tax account information, and eliminating other checks and balances within the Treasurer's Office," said the press release.
The investigation also found that the ex-treasurer spent the money on expensive trips to Jamaica, Costa Rica, and Disney World. She had also planned a trip to Paris.
$500-600 per day on lottery tickets and $500-$1,000 on a gambling machine
When she wasn't traveling, money was spent funding gambling habits and living a high-roller lifestyle. A Uniontown convenience store manager said that Hodge spent $500-600 per day on lottery tickets and $500-$1,000 on a gambling machine.
It was also determined that Hodge was a regular at casinos, where she spent over $67,000 in 2022 and $14,000 in 2021.
What's happening now
Officials attempted to step in once it became clear that Hodge was not performing her duties as intended, only for her to respond that she was "in charge."
"Sometimes weeks would pass before Hodge would actually make a bank deposit," a process that occurred daily before Hodge restructured the system, read an affidavit.
eliminating any sort of oversight from the deputy treasurer
The accused also reviewed bank statements for tax accounts each month on his own, eliminating any sort of oversight from the deputy treasurer.
Hodge has been charged with Theft by Unlawful Taking, Receiving Stolen Property, Theft by Failure to Make Required Disposition of Funds Received, Misapplication of Entrusted Property, Obstructing Administration of Law or other Governmental Function, and Perjury. She awaits trial and sentencing.
Hodge was elected treasurer of Uniontown in 2019. Her illegal exploits are a dangerous reminder of the harms of potential gambling addiction and overall abuse of power.