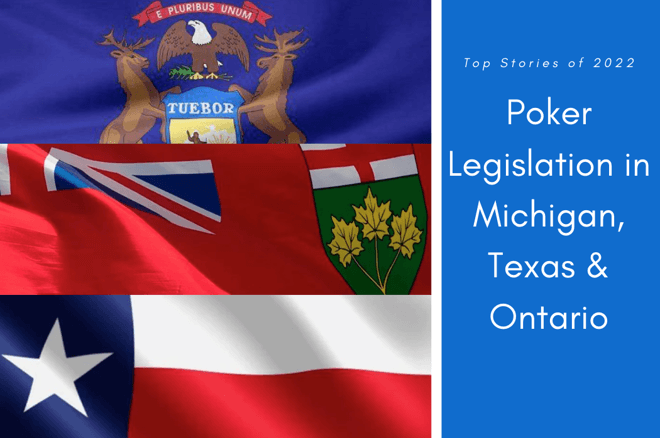 While the No. 10 story of 2022 was centered on the triumphant return of live poker coming off a two-year pandemic, our No. 9 story of the year goes virtual – online poker regulation.
Coincidentally, last year's no. 9 story of 2021 was Michigan dealing their first hands of online poker. This year, the Wolverine State was back in the news, while perhaps the biggest regulation news came out of Ontario, Canada.
Movement in Michigan
At the end of March, Michigan received its third online poker room with the launch of WSOP MI, which offered a full array of tournaments, cash games, and Sit & Gos. They joined the likes of BetMGM other PokerStars in the market.
"Super excited for this," 2009 WSOP Main Event champ Joe Cada wrote on Facebook. "WSOP Michigan launches Monday, and if you're playing any poker online in Michigan make this your go to. A lot of cool promotions in the first few months, and they will have WSOP Main Event Satellites before the summer."
Cada would go on to become an Ambassador for WSOP MI.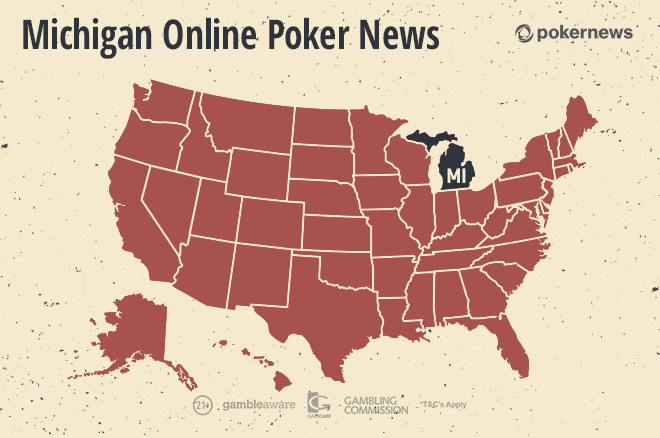 What's more, Michigan made big strides toward joining player pools with other states. In March, theMichigan Gaming Control Board (MGCB) indicated they would look to join the interstate compact along with New Jersey, Nevada, and Delaware, which they did the following month.
the Multi-State Internet Gaming Association LLCa Delaware-based corporation that manages the affairs of states that are a part of the MSIGA, announced that Michigan would be joining the other three states.
"The Multi-State Internet Gaming Association welcomes Michigan to its ranks, along with its nearly 10 million residents, who can now avail themselves of a full array of interactive gaming among the Association's member states," said Rebecca Satterfield, Manager of the Multi-State Internet Gaming Association LLC and the Internet Gaming Manager for the Delaware Lottery. "The Association continues to be forward thinking and welcomes the interest of additional gaming jurisdictions in becoming party to the Agreement."
While Michigan has yet to combine player pools, the online sites have been busy aligning their software, especially PokerStars. Look for Michigan to officially combine player pools in 2023, which given its 10 million population will essentially double the existing pool.
Stiff Competition for Ontario Market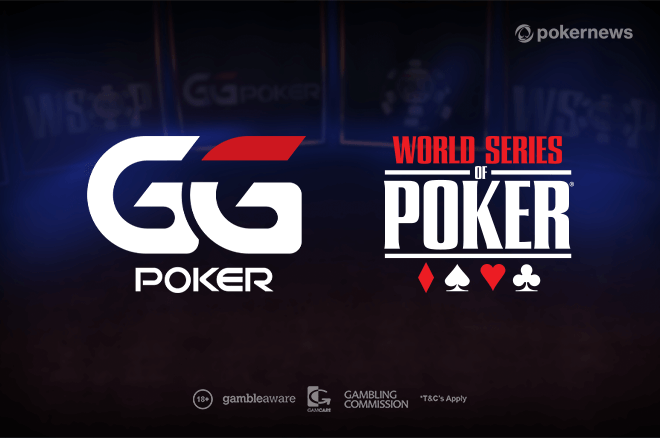 In April, news broke that the WSOP had partnered with GGPoker to launch WSOP.CA in Ontario, which they eventually did on September 30.
The new online poker room was promoted by GGPoker Global Ambassador and Canadian Daniel Negreanu, who said: "As a proud Ontario native, I'm thrilled that poker's two greatest brands have come together to launch WSOP.CA and offer the Ontario poker community the perfect place to play online. You'll be seeing exclusive WSOP rewards and tournaments, running on GGPoker's amazing app – what's not to love about that?"
WSOP Executive Director Ty Stewart said the partnership with GGPoker "combines the best poker brand with the top poker software," adding that "we're thrilled to launch this online poker room for Ontario players."
GGPoker wasn't the only site to launch in Ontario as 888poker actually did in April, while PokerStars followed in June and made an immediate splash with the Ontario Platinum Series in July offering $1 million in guaranteed prize pools.
tom warrenManaging Director of Marketing for PokerStars, said: "In many respects, Ontario is our home market, given the first-ever hand of PokerStars was played here over 20 years ago, so we are thrilled about the new regulated environment within which our players A lot has changed in that time, but our commitment to offering our players the most epic and thrilling experience in the market hasn't – and we can't wait to get started."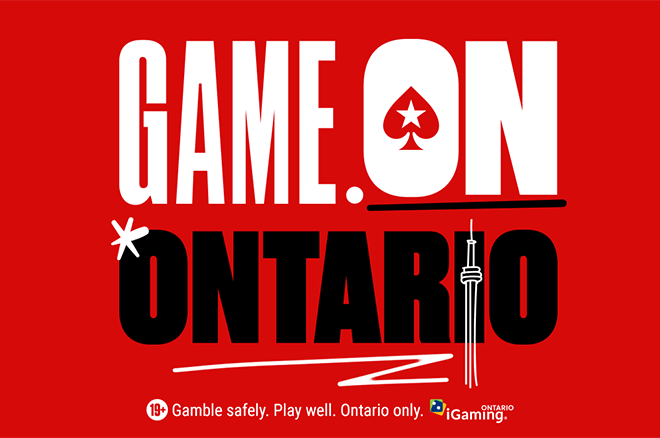 Ontario Setting the Stage
While the Ontario market is fenced-in, meaning players can only compete against other players located within the province, and the population is limited, the most notable thing is what it could mean for the future of poker, especially for the WSOP and GGPoker.
For the past few years, the two companies have enjoyed a partnership during the live WSOP in Las Vegas, which will continue into the foreseeable future. However, GGPoker is not currently licensed in the United States, so for the past decade, WSOP.com software in New Jersey and Nevada has been run by 888poker. That will change at some point in the future.
WSOP CA in Ontario utilizes GGPoker's beloved software, and it's essentially setting the stage for what's to come in the United States if/when GGPoker is able to get its foot in the door. It could take several years, but those in the industry feel that it's only a matter of time before they do.
As such, the 2022 launch of regulated online poker in Ontario will likely serve as a watershed moment in the history of online poker.
Best Online Poker Sites – Play the Top Online Rooms
QuickTexas Update
Texas does not offer online poker, but there was actually considerable movement in their live gray market. The Lone Star State currently allows poker rooms to operate under a social club model despite gambling being illegal in Texas.
Back in March, PokerNews did a weeklong road trip through Texas visiting more than two dozen rooms. At the time, poker in Texas was thriving, and while that's still true, they've experienced some road bumps in the latter half of 2022.
Texas Card House Dallas had its Certificate of Occupancy revoked, which led to a series of court dates with back-and-forth results. Heading into the new year it appears the case will ultimately make its way to the Texas Supreme Court, which would have game-changing implications, be them good or bad, for cardrooms throughout the state.
The issue needs to be determined one way or the other as players are at risk in certain parts of the state, which was evidenced by an October raid at the Watauga Social Lounge Poker Club.
a month ago, Texas lawmaker Gene Wu (D-Houston) introduced House Bill 732 to address the "social club" loophole. He told PokerNews in an interview that his intentions aren't to ban poker in the state, but instead leave it up to individual counties to determine legality.
"We're supportive of full legalized gambling across the state," the Democratic politician said.
The Texas Legislative Session convenes the second Tuesday in January of odd-numbered years (it's a biennial system), so poker players in Texas will have to wait until 2023 to see what ultimately develops.
Check out our interview w/ Texas Lawmaker Gene Wu here!

Executive Editor US

Executive Editor US, PokerNews Podcast co-host & 2013 WSOP Bracelet Winner.