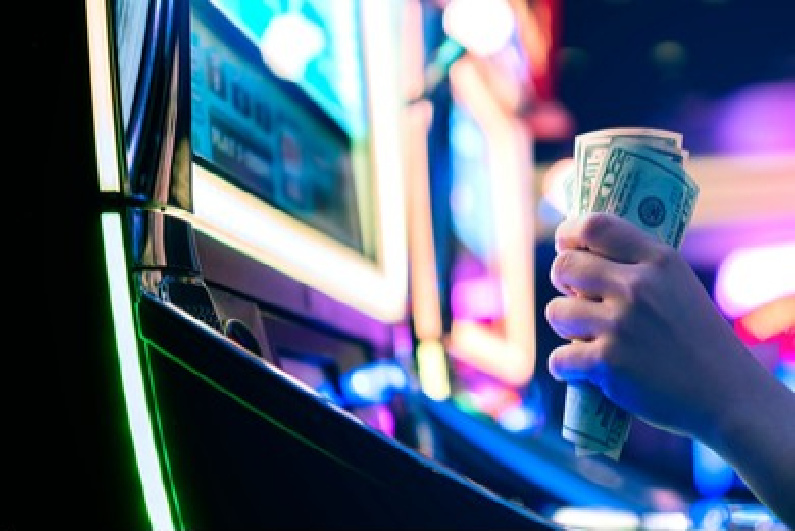 Lake Manitoba First Nation Chief Cornell McLean won a $1.4m jackpot while playing a slot machine at the Shooting Star Casino in Minnesota. [Image: Shutterstock.com]
A big win
Lake Manitoba First Nation Chief Cornell McLean has scooped a $1.4m jackpot while playing a slot machine at a casino in Minnesota. The big win came on Monday during his trip to the Shooting Star Casino. McLean initially thought he had won $13,000 when he struck the jackpot.
a bystander informed him that he had actually won more than $13,000
Talking to local media on Tuesday, McLean explained how a bystander informed him that he had actually won more than $13,000, a fact soon confirmed by a casino employee.
McLean's wife wasn't beside him when he hit the jackpot, but she quickly arrived on the scene after hearing all the commotion. Talking about his wife's reaction to the win, McLean said: "I think she was a little more excited than I was."
Putting the winnings to good use
The Shooting Star Casino photographed McLean and his wife with an oversized check and posting the image to its Facebook page. It will take about ten days for the funds to hit McLean's account, but he has already been thinking about how he will use the winnings.
In addition to being the Lake Manitoba First Nation Chief, McLean is also the Assembly of Manitoba Chiefs Deputy Chief.
He explained that they had been saving money to buy a house, which now can become a reality. While he said he didn't grow up with much McLean, now can help change the lives of the people around him. The couple has five children and 16 grandchildren, being the legal guardians for two of the grandchildren.
A lucky feeling in the air
McLean added that his family would say that he's a "pretty lucky guy." He isn't the only person to win a big casino jackpot in recent weeks. Four different people managed to win six-figure sums at the same Las Vegas Strip casino in recent days.
The well-known Caesars Palace was the site of the wins, with a couple of people winning $100,000 jackpots over the weekend. Since then, someone won $400,000 after hitting a royal flush on a video poker machine following a $500 wager, while another person won $103,125 on a multi-hand poker machine.