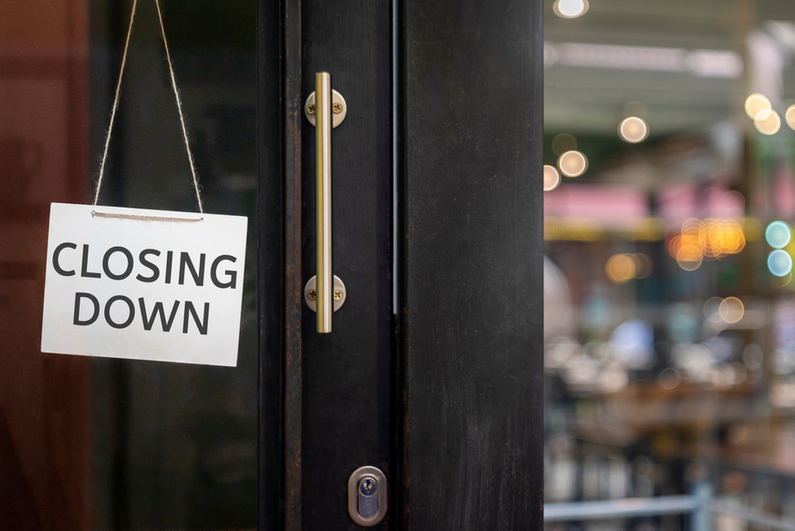 The TwinSpires online casino and sports betting platforms will be closing down in the next six months. [Image: Shutterstock.com]
A massively competitive market
The TwinSpires online casino and sportsbooks are closing down. Parent company Churchill Downs Incorporated (CDI) announced on Wednesday that the closures will take place in the coming six months. The TwinSpires horse racing betting offering will remain operational. TwinSpires retail sportsbooks will also stick around, as they are profitable.
it is the prudent next step forward for our company"
CDI CEO Bill Carstanjen explained that the online casino and sports betting businesses have underperformed largely because of how competitive these spaces are at the moment. CDI does not envision a way in which its business model will be able to deliver consistent and acceptable margins over the coming years. Speaking about the closures of the online platforms, Carstanjen said: "This isn't the result we wanted when we started this business back in late 2018, but it is the prudent next step forward for our company."
Shutting down operations
CDI's original foray into the online casino and sports betting space came a few years ago through its BetAmerica brand. In January 2021, the company moved these offerings under the TwinSpires brand. CDI was reportedly considering selling its TwinSpires Racing brand last year, but it appears that this will not be the case.
The TwinSpires horse racing betting operation is a major player in this sector, controlling about 50% of the market.
The operator has online casinos up and running in Michigan, New Jersey, and Pennsylvania. It also has online sports books in these three states, as well as in Tennessee, Arizona, Colorado, and Indiana. Every one of these platforms will now close, potentially freeing up licenses in certain states for other operators. The TwinSpires retail sportsbooks in Illinois, Maryland, Pennsylvania, and Mississippi will stay open.
CDI is not the only operator looking to exit the online sports betting and iGaming spaces. Wynn Resorts has reportedly been shopping around its WynnBET online operation to prospective buyers. Major sportsbooks spend huge sums in an effort to acquire customers, which can be hard for other operators to compete with.
Looking at other areas of the business
The announcement of the closure of the TwinSpires online casino and sports betting platforms came during CDI's earnings call for its 2021 financial results. TwinSpires generated revenue of $431.7m in 2021, with costs of $325.4m and sports betting losses of $31.9m. CDI as a whole had net revenue of $1.59bn last year, a 51.5% year-on-year rise. The total net income for CDI in 2021 was $249m, up from a net loss of $331m in 2020.
CDI owns numerous casinos and racetracks in the US. Its flagship racetrack is Churchill Downs, which hosts the Kentucky Derby each year.
The company places a large focus on land-based facilities across the US. Just this week, CDI announced that it is acquiring Peninsula Pacific Entertainment in a deal worth $2.5bn. This will see CDI take over numerous casinos in Iowa, New York, and Virginia.