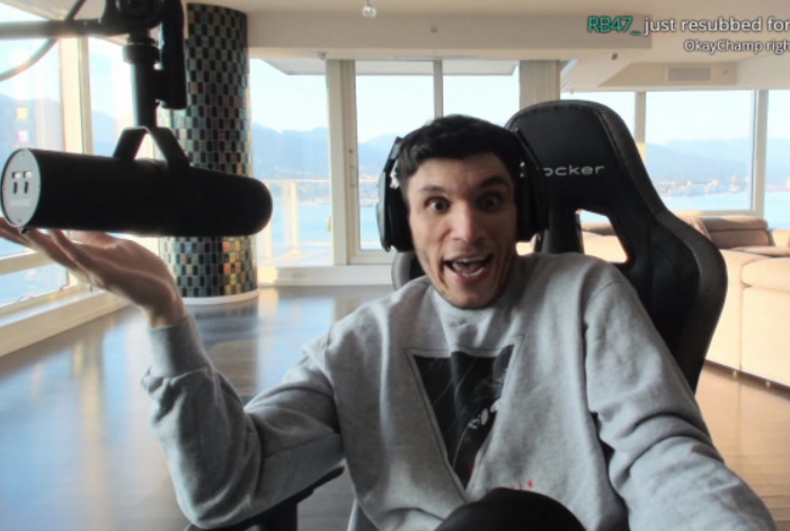 Twitch streamer Trainwreck (pictured above) added another big win to his belt while Xposed did the polar opposite after both placed huge sports betting wagers this week. [Image: Trainwreckstv Twitch]
Big win, big loss
Two high-profile Twitch streamers recently swapped slot gambling for sports betting, with one winning big on English soccer and the other losing an eye-watering amount on the NHL.
netting the Texan a staggering $2.5m
On Thursday, Twitch gambler Trainwreck took a risky step by betting on English Premier League teams battling to stay in the top division. As Trainwreck shared via Twitter, his parlay turned to pure gold, netting the Texan almost $2.7m:
Trainwreck, real name Tyler Niknam, bet almost $80,000 on Everton to beat Crystal Palace (+1.87), Chelsea to draw with Leicester City (+5.20), and Aston Villa to draw with Burnley (+3.55) for total odds of +34.52.
It proved a completely different story for Trainwreck's fellow Twitcher Xposed. The Canadian gambler stood to win $1.4m if the Toronto Maple Leafs (+1.80) beat the Tampa Bay Lightning in Sunday's Game 7 of the NHL Eastern Conference quarterfinal series.
$779,897 out of pocket
Unfortunately for Xposed, the Lightning had other ideas, beating the Maple Leafs 2-1 and leaving the Twitcher, otherwise known as Cody Burnett, $779,897 out of pocket.
Trainwreck's big bet breakdown
Trainwreck's English Premier League parlay was not one for the fainthearted, especially considering the amazing comeback in the Everton versus Crystal Palace game.
Everton needed to make sure of a win to guarantee their place in the Premier League next season, with their final match on Saturday against an Arsenal side challenging for a place in the UEFA Champions League. Slip up, and the drop to a lower division would cost the Liverpudlian franchise highly.
Everton looked down and buried at 0-2 going into the 54th minute of 90-minute regulation time. When an Everton defender scored, however, their fans sensed blood and began urging on their players. The Toffees would go on to add another two goals to secure their EPL status for next year, along with Trainwreck's multimillion-dollar payday.
One legend grows, the other wanes
The betting windfall cements Trainwreck's ever-growing legend. In March, he engraved his name in roulette history books by landing a pair of the largest wins the game has ever seen, securing $1.65m with one spin and $2.1m with the next.
The contrast couldn't be sharper with Xposed. The Canadian shared his huge losing NHL wager on Sunday via Twitter:
In March, Xposed had a very public meltdown on Twitch after he gambled away almost $850,000 in under 40 minutes. The Canadian threw his chair at his camera, in what was a clear display of problem gambling.