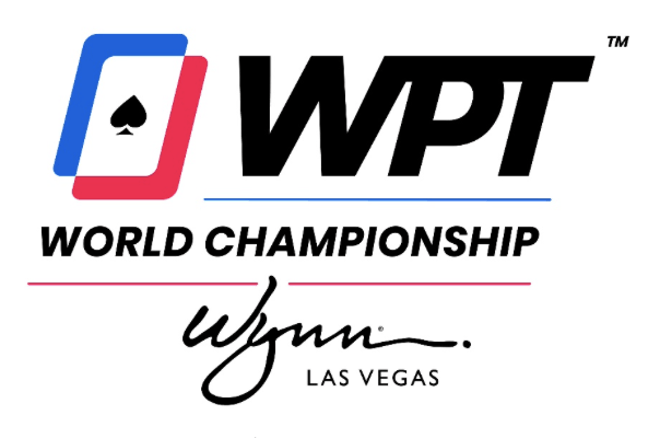 This coming December, at the wynn in Las Vegas, the World Poker Tour (WPT) will host a historic event that will set a record for the largest guaranteed prize pool in live poker historyand anyone can win their way into the field.
the WPT World Championshipa $10,400 buy-in no-limit hold'em event, runs from December 12-20 and — get this — promises at least $15 million in prize money will be awarded.
When the tournament runs, assuming overlay is avoided, it will have the largest field for any $10,000 or above buy-in tournament outside of the World Series of Poker (WSOP) (excluding $1 million buy-ins). Should the lofty guarantee be met, the historic event will have at least 1,500 entrants and multiple millionaires will be made.
Hitting a home run
The tournament is the crown jewel of a poker festival at Wynn that runs from December 1-20 and includes the WPT World Championshipa Prime Championshipand the return of the always popular Wynn Mystery Bounty. Full schedules for the series aren't available just yet but are expected to be released in the near future.
WPT CEO Adam Plika knows he's swinging for the fences with a $15 million guaranteed prize pool, but he's confident his organization will hit one into the upper deck.
"This is one of the most ambitious initiatives the World Poker Tour has undertaken in our 20-year history."
"This is one of the most ambitious initiatives the World Poker Tour has undertaken in our 20-year history," Pliska said. "We expect this to be a highly-anticipated festival and are elated to be partnering with Wynn Las Vegas to bring this concept to life."
Day 1 flights of the WPT World Championship will run December 12, 13, and 14, with the champion to be crowned on December 20. Players can enter all three Day 1 starting days if they choose, but can only enter each flight once.
On top of the historic event, the World Poker Tour will host a WPT Prime Championship at Wynn from December 8-12. The $1,100 televised event guarantees at least $2 million to the pot.
Additionally, the Wynn Mystery Bounty from December 16-19 has a $2 million guarantee. One lucky winner will also take home a $100,000 mystery bounty envelope.
You don't need $10,400 to get into the World Championship. In fact, some will earn a seat simply by winning qualifiers on ClubWPT. At least 200 online qualifiers will join the field and many others will be able to satellite their way in via live satellites. Further details will become available soon.
Read More About Wynn Poker in our devoted hub here!
Even Bigger than Wynn Millions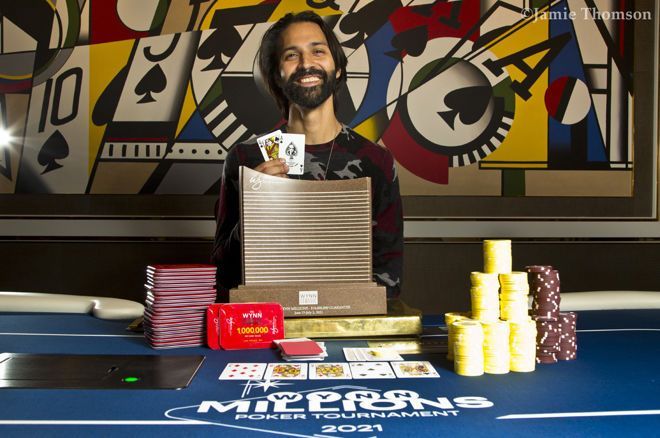 In summer 2021 and this past spring, the Wynn Millions Main Event $10 million guaranteed tournaments set a record for the largest $10,000 buy-in prize pools in Las Vegas history, outside of the WSOP of course.
Both events surpassed the guarantees and were rousing successes. Andrew Moreno won the first edition in July 2021 for $1,460,106, beating out a field of 1,328 entrants and secured the largest chunk of a $12,483,200 prize pool.
This past March, Tony Sinishtaj took down the same tournament for $1,655,952, outlasting a 1,075-entrant fieldwhich generated a prize pool of $10,105,000.
"We offer our guests the biggest and best poker experiences available, coupled with the world-class service and amenities that can only be found at Wynn Las Vegas," said Ryan Beauregard, Executive Director of Poker Operations at Wynn Las Vegas. "In partnership with WPT, we have created a festival that will be a one-of-a-kind, must-attend event for both our current and new players."
Poker fans and players can also expect more from Wynn and WPT in the future.
"We are absolutely thrilled with our multi-year partnership with Wynn Las Vegas," said Angelica Hael, Vice President of Global Tour Management at World Poker Tour. "Alongside the WPT Prime Championship and various off-the-felt activities planned, the WPT World Championship festival puts a historic exclamation point on World Poker Tour Season 20.:
The largest live tournament prize pool outside the WSOP took place in the Bahamas in January 2019. With 1,039 players registered for the $25,000 buy-in PokerStars Players Championshipan event set to return next Januarythe prize pool reached a whopping $26,455,500. Ramona Colillasan amateur at the time from Spain, won it for $5,100,000.