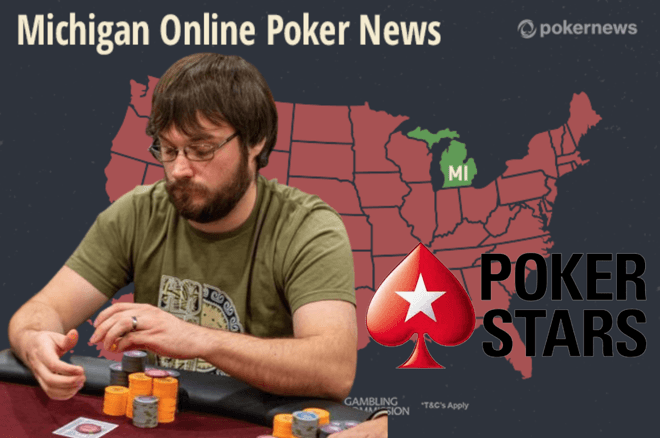 At the beginning of the New Year, PokerStars made poker history by becoming the first online operator to merge their Michigan player pool with another jurisdiction, in this case, New Jersey. By doing so, they became just the second online poker site to take advantage of the Multi-State Internet Gaming Agreement (MSIGA), WSOP.com being the only other (combining player pools from New Jersey, Nevada, and Delaware).
In December, poker speculated that a merger was coming as PokerStars informed them that the site would be going down for a bit, though a specific reason wasn't known.
"When Pokerstars announced that the client would be down for several days for maintenance in mid-December that was the first hint," Michigan poker player Dan "DrDadPoker" Schill told PokerNews. "Shortly after that, Pokerstars was quick to announce the merge in the coming weeks on Twitter. Several publications that cover poker, including PokerNewswere quick to get out stories on the subject as well which was great."
Indeed, the site merged player pools on January 1, 2023, which happened at approximately 10 am local time that day.
Click here to learn more about Online Poker in Michigan!
At that point, players in the Garden State and the Great Lakes States were able to compete against one another in both tournaments and cash games.
"Michigan and New Jersey joining forces is great news for our players in these two states, and poker, more generally, as it promises a better experience and even more value, all with the confidence provided by a trusted, licensed operator," said Severin RassetPokerStars US Managing Director.
"Our community will experience more breadth and depth of games, more tournaments with bigger prizes to win, amped-up promotions, and more choices. To kick start, we are offering generous guarantees on our debut multi-state tournaments that will no doubt provide lots of value for those who take to the tables."
While both WSOP and BetMGM operate in Michigan, neither online operator has been authorized by the Michigan Gaming Control Board (MGB) to share player pools, making PokerStars the first.
Off to a good start
While the merger happened with little fanfare, it seemed to go smoothly. Given Michigan boasts a larger population and player pool, it was actually New Jersey players who received more of a boon. In fact, according to tracked cash game traffic, PokerStars MI was averaging nearly three times the number of seated players than PokerStars NJ.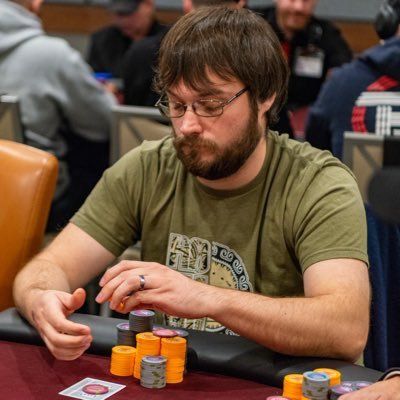 By combining, the two-state network became the largest regulated market in the United States, surpassing even the long-established WSOP.com network (Nevada, New Jersey, and Delaware), operated by 888poker.
"I was excited for the merger because it is a positive step forward for US-regulated online poker. I played the first Sunday of the merger and played in all of the New Year's Day events," said Schill, who plays in Michigan as 'DrDadPoker'. "PokerStars put up ambitious guarantees for those events and the players showed up. I also played quite a few MTTs in the regular schedule on Monday and really enjoyed those as well. One criticism I would have is the lack of satellites being run currently."
He continued: "My initial observations are that the player pool has been huge and the guarantees have been getting smashed left and right, which has been awesome. Generally, I would say the fields feel pretty similar skill-wise in the early days. While combining pools means there are a lot more regulars I think the higher prize pools will also be appealing to recreational players. Other Michigan players I have spoken to have been excited as well. There is a lot of pride to represent the state and take down tournaments so that Michigan ends up on top."
$2.5M PSPC Online Comes to PokerStars MI & NJ Jan 13-30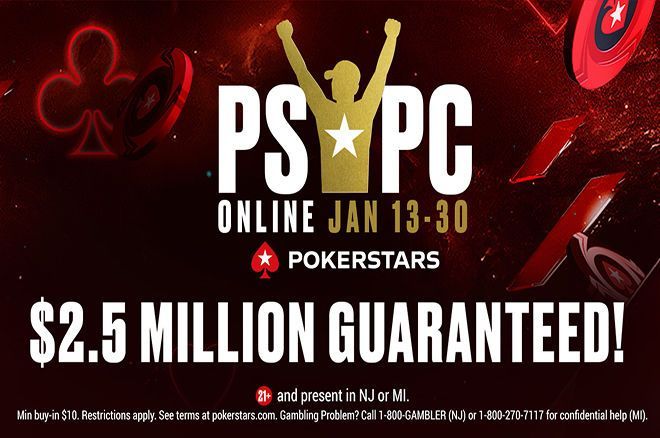 Schill and the Michigan contingent will get the opportunity to prove themselves against New Jersey players in their first merged-player-pool online series.
PokerStars customers playing online at PokerStars Michigan other PokerStars New Jersey will be able to compete $2.5 million PSPC Online festival from Jan 13-30.
The PSPC Online festival marks the first time PokerStars players in Michigan and New Jersey will combine in a prestigious online series. A total of 85 events are scheduled, with players at PokerStars Pennsylvania getting their own version featuring 72 events with combined prize pools of $1.5 million. The action on both platforms runs from Jan 13-30.
Click here for more info on the $2.5M PSPC Online!

Executive Editor US

Executive Editor US, PokerNews Podcast co-host & 2013 WSOP Bracelet Winner.