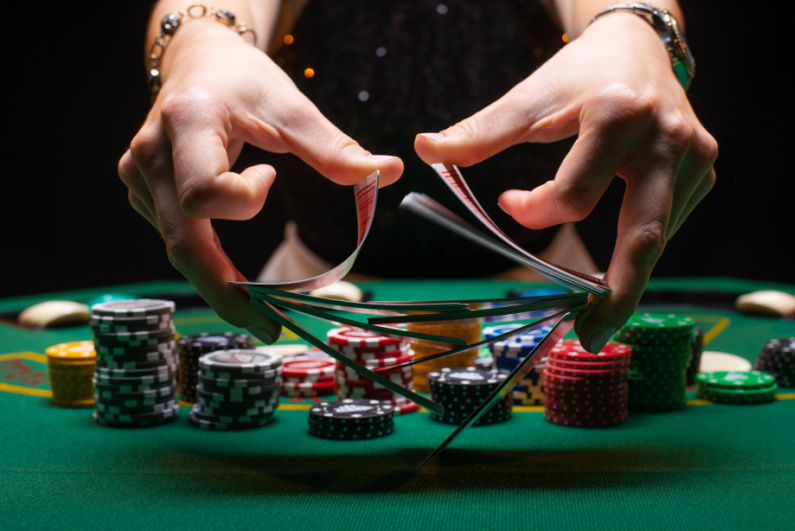 Police have arrested 18 people in connection with an illegal poker game in the Atlanta area. [Image: Shutterstock.com]
Police search illegal poker game
Police have arrested 18 people and seized $50,000 in cash in connection with an illegal poker game in the Atlanta area.
On September 11th, police stormed the Royal Flush Bar & Grill in Duluth, Georgia at 5 a.m. It is alleged that the 18 people arrested were involved in an illegal poker game run by a non-profit organization to which the bar had rented the space.
Their names will be dragged through the mud."
A representative of the Law Society said the people arrested were "innocent and their names are being dragged into the mud."
Among those arrested were 13 clients and five nonprofit employees.
Officers from the Gwinnett County Police Department's Vice Unit seized a number of items, including gambling-related paraphernalia and the aforementioned $50,000 in cash. No court date has been set for those arrested.
How to use the raffle code
Georgia has very strict anti-poker laws and therefore there are no physical buildings where poker games take place. To circumvent these laws, Royal Flush hosted poker games relying on Georgia Code 16-12-22.1: Sweepstakes Conducted by Non-Profit, Tax-Exempt Organizations.
It then rented part of its space to a nonprofit organization that hosted the actual games. Bets ranged from $1/$3 to $2/$5. According to a Royal Flush legal representative, the sweepstakes mode used for the poker games was legal.
I hope that once he goes before a judge he can explain the legality of the model in more detail
Those arrested are "scared and worried" about the legal problems they may face. The Royal Flush representative is confident that once he faces a judge, he will be able to explain the legality of the model in more detail, thereby avoiding a trial for those arrested.
Gambling laws in the USA
In the United States, the legality of gambling varies from state to state, as the federal government leaves it up to individual states to enact their own laws on the subject. Most state laws prohibit unlicensed gaming or betting that relies – in part – on the element of chance.
In 2019, officials in Texas arrested nine people in connection with illegal poker games and money laundering after a two-year investigation.
That same year, two businesses in North Carolina were raided after residents reported them for operating as sweepstakes casinos. Although a number of items were confiscated, no arrests were made.