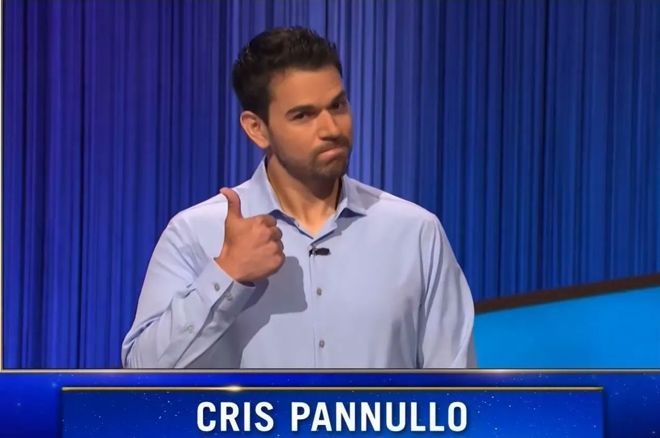 Cris Pannulloa former professional poker player and current customer success operations manager from Ocean City, New Jersey, started his 21-game Jeopardy! winning streak on the show in September. Pannullo walked away with $748,286 and is now fifth highest in winnings and in sixth place with the highest number of consecutive games won for Jeopardy's! regular season.
It was close to the very end with Pannullo edging out his next competitor, Andy Tirrell, a San Diego professor, by just $700 by the time Final Jeopardy! came.
The final question was in the category "Plays" and was: "A 1609 story in which an exiled king of Bulgaria creates a sea palace with his magic may have inspired the plot of this play." Pannullo guessed "The Little Mermaid" incorrectly whereas Tirrell answered correctly with William Shakespeare's, "The Tempest".
Pannullo, who used to play primarily poker cash games, reflected to host Ken Jennings"To go 20-plus games is just the greatest streak of luck I'll ever have in my life."
Tirrell was humble and attributed his win to that of "luck of the board."
Poker Players Historically Perform Well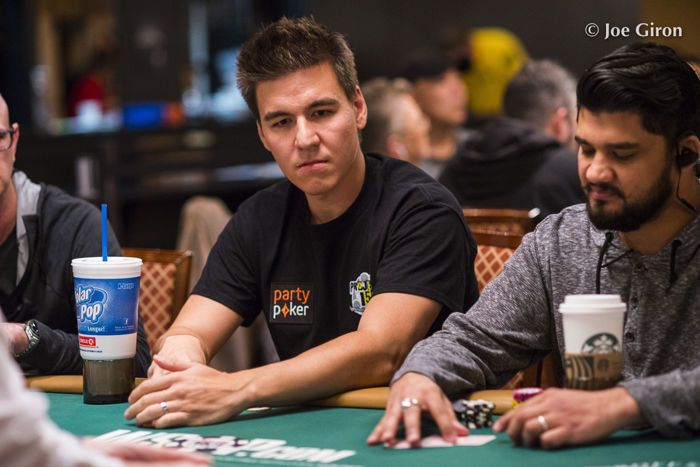 Two other poker players have also had successful runs while on Jeopardy!: James Holzhauer other Alex Jacob.
Holzhauer, a professional sports bettor, won $2,464,216 in regular-season play, second only to Jennings in non-tournament play and had a 32-game winning streak. After winning the Tournament of Champions and finishing as runner-up in the Greatest of All Time Tournament, his Jeopardy! winnings are now at $2,964,216. He was so successful he was nicknamed "Jeopardy James".
Jeopardy! Star James Holzhauer Goes All In at the WSOP, Patches with partypoker
Jacob won the 2006 United States Poker Championship for $878,500. He also has an impressive amount of total live earnings totaling $2,630,257 according to The Hendon Mob. On Jeopardy!, Jacob won $151,802 in seven appearances. He then won the 2015 Tournament of Champions for $250.00.
Neither Pannullo nor Holzhauer have these results on The Hendon Mob. There's one "CT Pannullo" who has $1,731 to date on Hendon Mob, however cash game professional players don't have their winnings tallied on this site, unlike tournament winnings and earnings.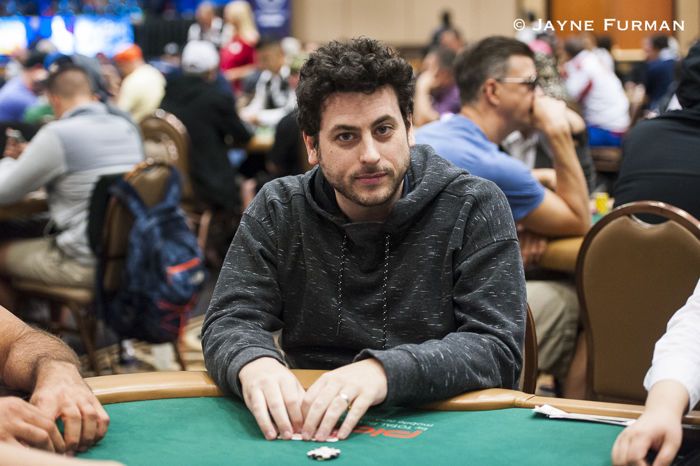 Pannullo will get to test his luck and skills again when he most likely returns for the next Tournament of Champions, where Holzhauer added $250,000 to his winnings as well. Poker playing requires high-level strategy, as does playing the long-running show Jeopardy!.
Who will be the next poker player to make a deep run in Jeopardy!?
*Lead image courtesy of Jeopardy!

editor

Christina is a Las Vegas-based freelance writer who discovered poker at the age of twelve. She's been a contributor to PokerNews since 2022.