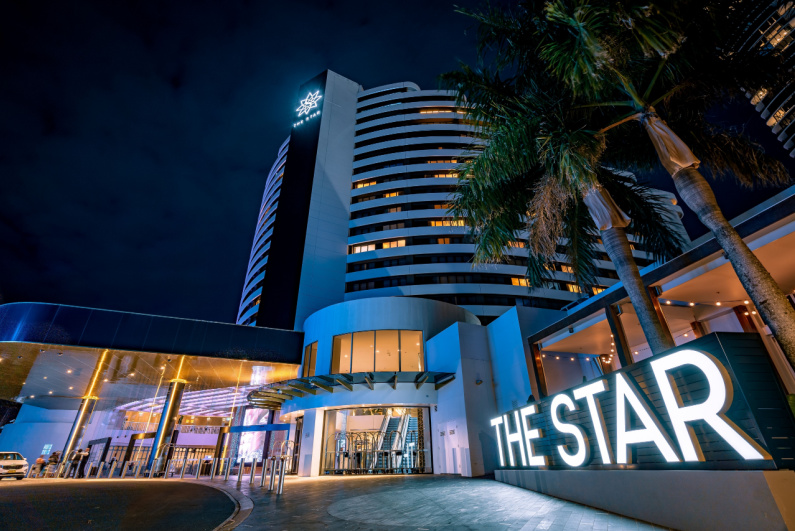 Star Entertainment Group was hit with a second massive fine, this time by the Queensland government, and could forfeit its casino licenses. [Image: Shutterstock.com]
Star Entertainment found again
The Queensland government fined Australia's Star Entertainment Group AU$100m ($67.92m) after an investigation revealed breaches in compliance standards.
major failings by the Star group and its entities"
Responses to a show cause notice revealed last month "major failings by the Star group and its entities," according to a statement released by the Queensland government. The fine was implemented to demonstrate that the company's behavior will not be tolerated.
Star Entertainment was also fined AU$100m ($67.92m) and had its casino licenses suspended by New South Wales' government, which led to the Queensland probe. It is a devastating blow for a company whose stock price is now down 14.02% this month and 32.85% year-to-year.
Failing to comply
Star was found guilty of several breaches of compliance with Australian law and its license standards. It was deemed unfit to continue carrying its two casino licenses a few months ago, but was allowed to continue due to a late change to casino laws.
One of the most egregious behaviors was allowing "excluded persons [at] their casinos and the exorbitant incentives offer[ed] for questionable gamblers."
special manager to oversee the reform of Star's practices and standards
State Attorney-General Shannon Fentiman said that Nick Weeks has been appointed as a special manager to oversee the reform of Star's practices and standards. Weeks was also selected by the New South Wales government to perform similar tasks at casinos in Australia's southeast state.
Star has been threatened with a 90-day casino license suspension in Queensland if it cannot enact new practices mandated by Weeks by December 2023. It could also face further fines if it cannot implement the proper standards.
"These penalties have been considered very carefully following the damning findings from the [investigation] as well as considering the responses from Star as part of the show cause process," said Fentiman. "What we saw coming out of the [investigation] was that one-eyed focus on profits, where they did not really resource their anti-money laundering policies."
Ongoing issues
Star and the entire Australian gambling scene are in the middle of trying times. Star is already dealing with a lawsuit levied by the Australian Transaction Reports and Analysis Center (AUSTRAC), a government body responsible for monitoring the movement of finances.
Star reported revenue of AU$1.53bn (US$1.05bn) for the year-to-year period ending on June 30, 2022. The quarterly net income of $64.15m is down 1664.63% year-to-year, and the net profit margin of 13.51% is down 1424.51% year-to-year,
according to Google Finance
.
AUSTRAC says that Star allowed casino customers to move money through non-regulated, risky, even nefarious channels. It also claimed that Star Sydney and Star Queensland committed 1,514 offenses, each of which is punishable by up to $18m-$22.2m, since November 2016.
These are just a couple of the problems that Star is facing in returning to regular operations. The hope of the Queensland government, Weeks, and others is that they will be able to clean out company processes without suspending the casinos' licenses, although it remains an option.
"Should The Star make satisfactory progress towards rectifying these issues, the special manager and I may determine to postpone or respind the [possible] suspension of licenses," said Fentiman.