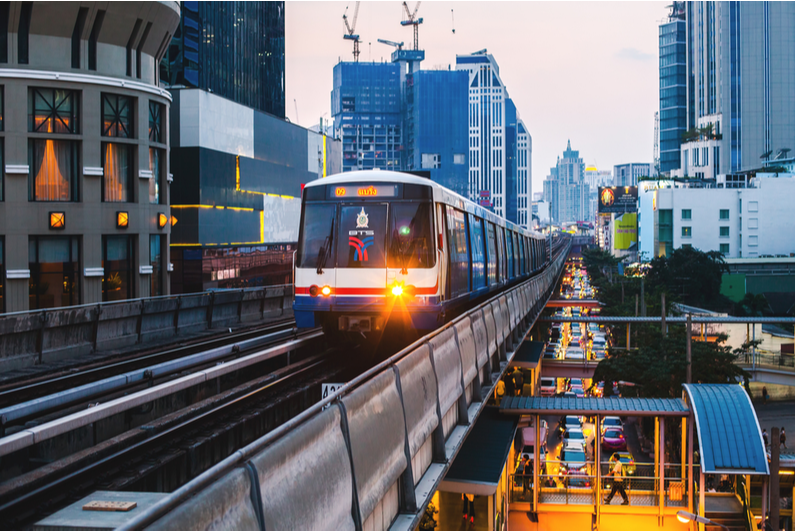 There could be even bigger grins for gamblers in the Land of Smiles after the news that a full proposal for five casino resorts will go before the Thailand government in November. [Image: Shutterstock.com]
Drive for legal casinos
The seriousness of Thailand's government to legalize gambling emerged this week, with the news a House committee would submit a multiple-casino resort development proposal to its elected leaders in November.
Suggests five casino resorts across the country
According to The Bangkok Post, Thailand's parliament on Wednesday discussed the draft study to the proposal, which suggests five casino resorts across the country. The discussions come just three months after a special committee identified Bangkok as the top casino location.
Now, according to the talks in parliament, the committee has made provisions for another four casino resorts. Coastal resort city Pattaya joins Bangkok as the two choices for the central region. The north's casino would be in Chiang Rai or Chiang Mai, the south's in Phuket, Krabi, or Phangnga, while the northeast gambling operation would be in Ubon Ratchathani, Udon Thani, or Khon Kaen.
Private investors sought
According to Inside Asian Gamingthe second deputy chairman of the House committee, Pichet Chuamuangphan, said the government would invite private investment businesses to develop the casino resorts, with a 30% tax rate in place.
Ever since a 2021 COVID-19 breakout linked to illegal gambling dens led to Prime Minister Prayut Chan-o-cha considering going the legal route, the wheels of Thailand's bureaucratic machinery have been turning at pace. This will no doubt interest would-be casino operators, such as Las Vegas Sands. In March, Sands' CEO Rob Goldstein's comment about an "interesting prospect" in a top Asian country was believed to reference Thailand.
Chuamuangphan also revealed a nobody under 20 entry rule, and that state officials will need to show a valid permit to enter gambling areas. Casino patrons must also be "of good financial standing" to gamble, the IAG cites the House member as saying.
52 alleged gamblers arrested
Thailand is one of just three ASEAN nations without legal casinos, the other two being in Muslim-majority nations. The country's hefty population of 70 million features an adult population in which over half gamble via illegal means.
Opening legal casino resorts will not likely stop the underground lotteries and illegal soccer betting dens, but it might give the 52 alleged gamblers arrested at an illegal casino in Bangkok on Saturday nightsomewhere better to go.
According to the Pattaya Mail, the 52 arrested included 22 Chinese, 14 Thais, 14 from Myanmar, and two Malaysians. Police also seized ฿4.36m ($128,916) in cash and 30 items of illegal casino equipment.