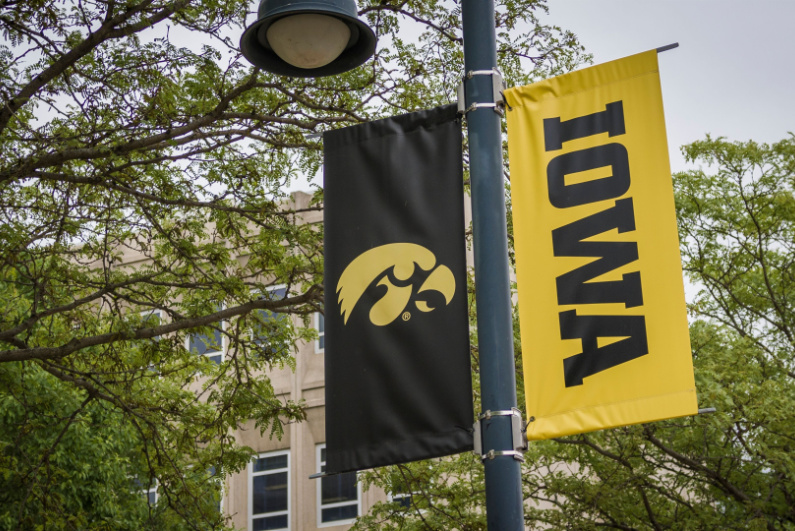 University of Iowa football graduate assistant Owen O'Brien has pleaded guilty to underage gambling. [Image: Shutterstock.com]
Small bets
The fallout from the investigation into sports betting by college athletes in Iowa continues. The latest: Owen O'Brien, a graduate assistant for the University of Iowa football team, has pleaded guilty to underage gambling.
did not admit to playing at specific events
The state alleges that O'Brien gambled at least $3,047 spread over more than 350 bets. Of those, 11 bets were on University of Iowa sports and three of those were on football games last season when he was on the team. It was not disclosed whether O'Brien bet on or against Iowa, and he did not admit to betting on any specific events.
If O'Brien's case had gone to trial and he had been found guilty, he could have received a prison sentence of up to two years. Instead, he will only be fined $645.
Gambling violations are rampant in Iowa
In May, the University of Iowa and Iowa State University announced they were investigating more than 40 student-athletes for illegal sports betting. One of the most high-profile athletes involved was Hunter Dekkers, Iowa State's starting quarterback, who admitted to betting over $2,799 on 26 Iowa State sporting events, including a football game against Oklahoma State in 2021 in which he was the backup QB was.
Dekkers was originally charged with tampering with records, likely related to using another person's account to place bets. However, he later pleaded guilty to gambling underage, like O'Brien. He was not with the team to deal with his legal issues.
One was against his own team
Iowa State University defensive lineman Isaiah Lee also left the team after being charged with tampering with records. He reportedly placed 115 bets totaling just $885, but one of them was on his own team in a game he attended against Texas in 2021.
Among the players charged with betting offenses is former Iowa State Cyclone and Denver Broncos defensive end Eyioma Uwazurike, who allegedly bet on his school's games as a student and on NFL games as a professional. He is banned from the league indefinitely for violating gambling guidelines.
Times change'
Earlier this year, student-athletes would have faced a permanent ban from the NCAA for nearly all gambling rule violations, but the NCAA's Division I Legislative Committee softened the penalties this summer, acknowledging that there was no point in lifting the gavel about "young people who have made mistakes," especially given the increasing prevalence of sports betting in the United States.
Certainly, manipulating games for betting purposes or passing on insider information is still an absolute taboo, resulting in a ban for the entire season. But betting on another school's game in your own sport is now just a six-month ban. Other, lesser violations result in shorter suspensions or mandatory gambling education.
The NCAA also plans to push state legislatures to enact laws to better protect student-athletes from negative influences and pressure from sports betting.