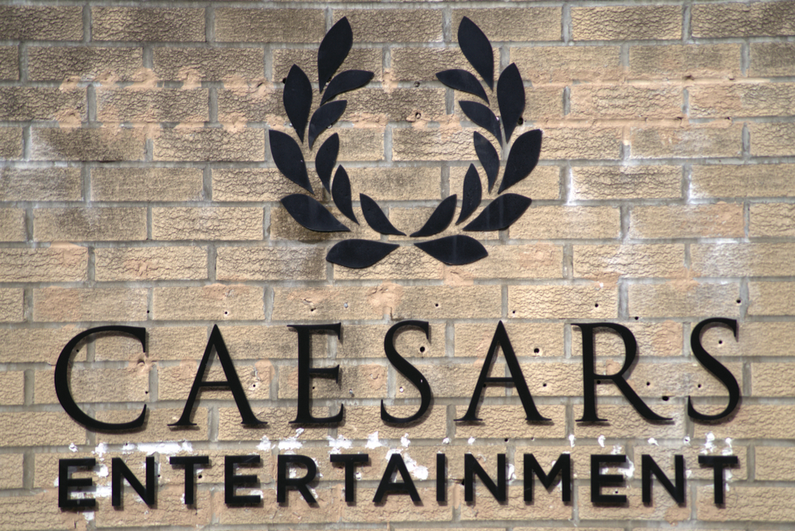 Caesars Entertainment doesn't want to develop an NYC casino, has finished renovation work in Indiana, and is significantly scaling back betting ads. [Image: Shutterstock.com]
A variety of announcements
Caesars Entertainment has experienced a busy few days. The casino company has made a raft of announcements, with CEO Tom Reeg commenting on various topics during the company's fourth-quarter earnings call on Tuesday.
no interest in competing to develop a casino in New York City
One such announcement saw Reeg affirm that the company has no interest in competing to develop a casino in New York City (NYC). In fact, he said the company does not plan to get involved in any new land-based projects for the time being.
In addition, Caesars has renamed the Indiana Grand Racing & Casino property to Horseshoe Indianapolis Racing & Casino. Renovation work at the property has finally come to an end.
Finally, the company is significantly scaling back its sports betting television advertising campaign. It expects to save about $250m as a result of the move.
Not keen on NYC
Many US casino companies are interested in developing a casino in New York City. The city has a substantial potential market, with a population of more than 8 million. However, Caesars believes an NYC casino would pose a number of challenges, with Reeg labeling New York a "difficult regulatory state."
In Tuesday's earnings call, the chief executive did say that the operator may have an interest in managing a New York City property if a developer offered the chance. Caesars already has a presence in the New York market, having launched its Caesars Sportsbook in January.
Elsewhere, the casino company is also planning to sell one of its major Las Vegas Strip properties, but it has not indicated which one. Wall Street analysts believe that this likely includes Planet Hollywood or the Flamingo Las Vegas.
Newly renovated Indiana casino
Caesars purchased the newly-named Horseshoe Indianapolis Racing & Casino property in Shelbyville, Indiana in 2018. Almost $34m worth of renovation and expansion work on that property has just come to an end.
The work, which began in March 2021, added another 25,000 square feet worth of gaming space, as well as a 20-table World Series of Poker (WSOP) room. The project has led to the creation of another 100 jobs at the property.
range of gaming opportunities at the property
Horseshoe Indianapolis senior vice president and general manager Steve Jarmuz welcomed the addition of the Horseshoe brand, stating that it will "enhance the gaming, racing, dining and entertainment experience for our guests." He also noted the range of gaming opportunities at the property thanks to the casino, WSOP room, racebook, and sportsbook.
Shifting its sports betting focus
In another announcement during Tuesday's earnings call, Reeg confirmed Caesars will cut his advertisements, arguing that his television ad campaign will no longer make much difference in acquiring new customers. He affirmed that the sportsbook has exceeded expectations for national market share so far, following launches in Louisiana and New York last month.
Caesars Sportsbook is currently live in 22 states and jurisdictions. In total, 16 of these states offer online betting.
The Caesars Sportsbook television campaign has featured many well-known personalities, including actress Halle Berry, comedian JB Smoove, as well as football stars Peyton, Eli, Archie, and Cooper Manning. Caesars is now shifting its marketing focus onto more profitable customers rather than mass campaigns. It still plans to roll out a major ad campaign when Maryland and Ohio eventually go live with legal sports betting, however.
Despite concerns from investors about the profitability of the online betting market, Reeg remains bullish on its potential.