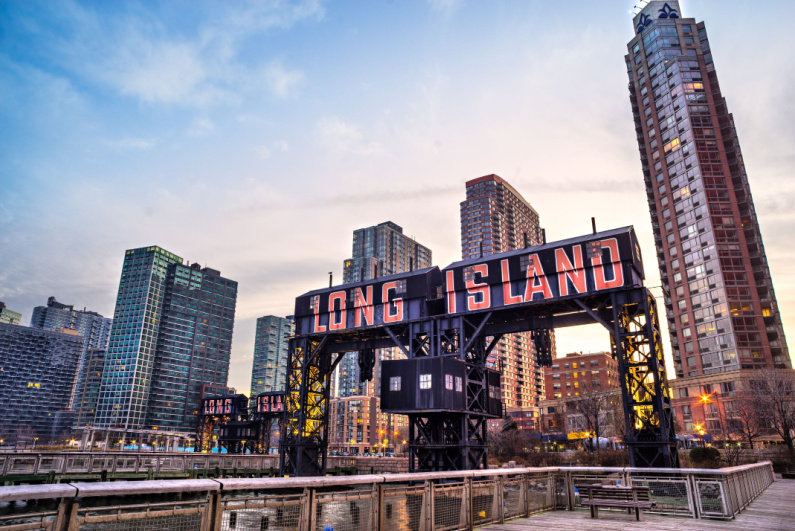 Las Vegas Sands has revealed its plan to build a casino resort on Long Island if it obtains one of three New York City casino licenses. [Image: Shutterstock.com]
An expansive project plan
Las Vegas Sands has announced its intention to pursue a casino license in New York for a site on Long Island. The casino company revealed its intentions on Thursday to develop a multi-billion dollar flagship casino, entertainment, and hospitality project in the state.
already agreed to take a long-term lease on a site
The company has already agreed to take a long-term lease on a site that currently houses the Nassau Veterans Memorial Coliseum. While certain approvals are still necessary, the lease agreement would see Las Vegas Sands have control of up to 80 acres in Nassau County.
The proposed casino resort would contain both four-star and five-star hotel rooms, a world-class live performance venue, as well as many different types of hospitality offerings. Las Vegas Sands hopes to work closely with the local communities of Long Island to agree on a development plan and a bid that would help to enhance the region and the lives of the people who live in it.
Working hand in hand with the local community
Speaking about the potential for a Long Island casino resortLas Vegas Sands chairman and CEO chairman Robert Goldstein said: "….we strongly believe Long Island can be home to one of the region's great entertainment and hospitality developments."
He pointed toward the casino company's experience of working closely with communities to maximize economic benefits from these types of projects.
Goldstein noted that Thursday's announcement is the first step in the process, with Las Vegas Sands planning to deliver a competitive and compelling proposal. If a casino resort ultimately comes to Long Island, the local community could benefit from tens of millions worth of tax revenue each year. Such a project would also create a large number of temporary and permanent jobs.
Stiff competition for licenses
Las Vegas Sands will be facing stiff opposition in its attempt to get one of up to three New York City full-service commercial casino licenses. Many other notable casino companies also have an interest in getting one of these coveted licenses, including Wynn Resorts, Caesars Entertainment, and MGM Resorts International. Some of the other sites proposed for a New York City casino resort include Times Square, Hudson Yards, and close to the New York Mets' Citi Field.
license fees themselves costing at least $500m
The New York State Gaming Commission recently announced the beginning of the application process for the three licenses. An application fee of $1m will be required from interested parties, with the licenses themselves costing at least $500m. The hope is that the successful applicants will be known by the end of 2023.